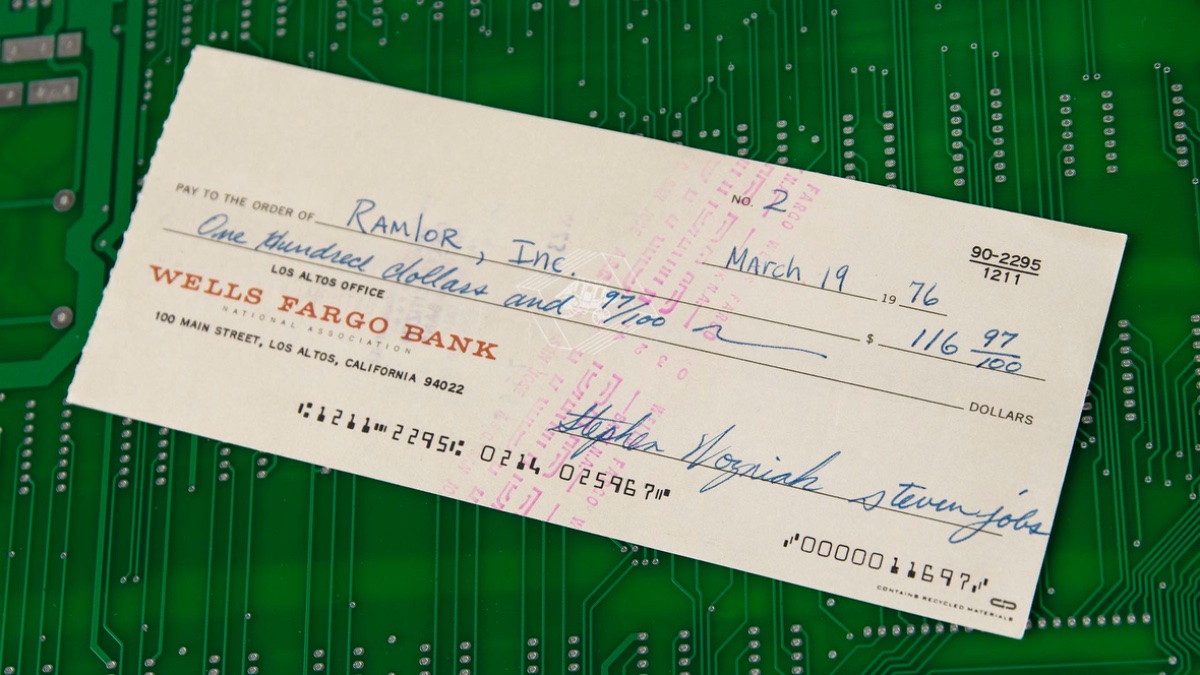 Apple Computer check No. 2 signed by co-founders Steve Jobs and Steve Wozniak is going on the auction block – Tech Live Trends
Some remarkable pieces of Apple history up for auction up for sale in RR Auction's Apple, Jones, and Computer Hardware auction.
Among them: an Apple Computer check "No. 2" signed by co-founders Steve Jobs and Steve Wozniak. The historic check, dated March 19, 1976, was issued to a printed circuit board company, marking one of Apple's earliest payments during its inception. The check predates Apple Computer, Inc.'s official founding by 13 days.
Experts believe the payment was likely linked to the circuit boards of the first Apple-1 Computers. With the signatures of the iconic duo, this artifact offers a glimpse into Apple's early days. According to the folks at RR Auction this "extraordinary, museum-quality piece of tech history is one of the first documents ever signed by Jobs and Wozniak, and it holds immense historical value." See this video for more info.
Among the hardware offered in the auction is a functional Apple-1 Computer acquired by the current owner in 1980 at the Computer Hobbyist Show in Framingham, Massachusetts, input devices developed by computer visionary Douglas Engelbart, and never-opened examples of the first Nintendo and iPhone.