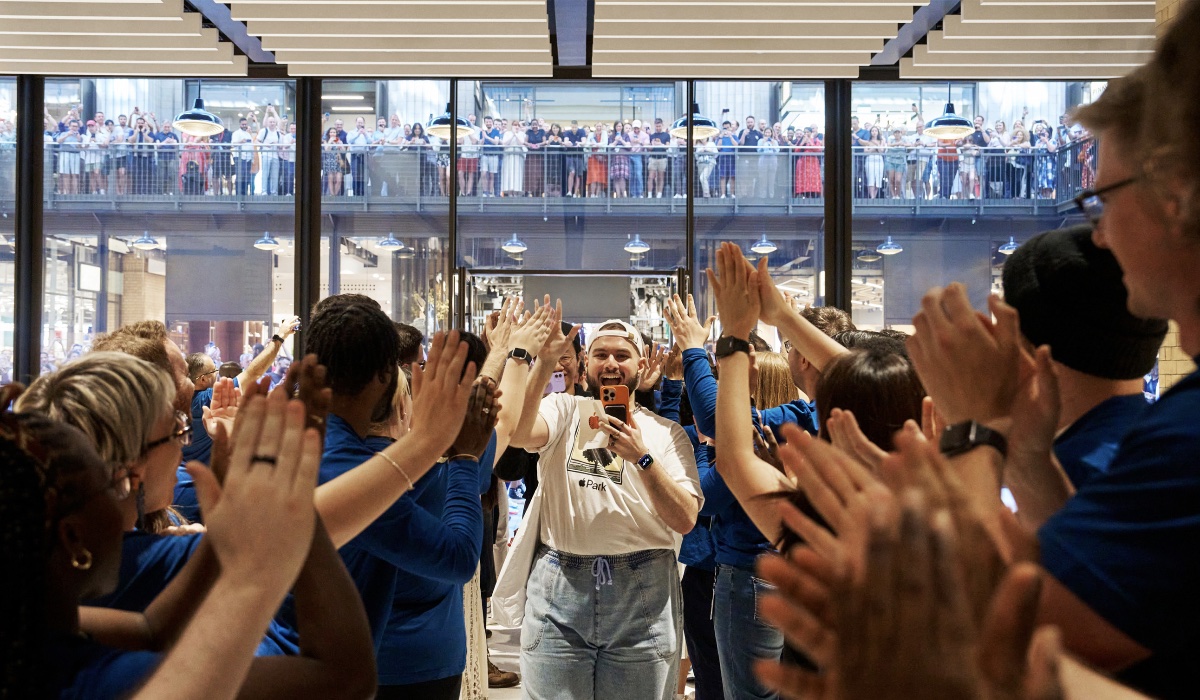 Apple Battersea opens in London's Battersea Power Station : Tech Live Trends
Apple has opened Apple Battersea inside the historic Battersea Power Station in London. 
Apple now has (by my count) 533 stores spread across 25 counties and regions. There are 273 Apple retail stores in the United States as of February 27, 2023. The state with the most number of Apple locations in the US is California, with 54 retail stores, which is about 20% of all Apple retail stores in the US.
In celebration of the opening of Apple Battersea, Apple Music will host live performances outside the store from Thursday through Sunday, featuring local artists JGrrey and Kwaye, among others. Additionally, in partnership with Battersea Arts Centre and Curated Makers, Apple Creatives have supported eight local emerging creatives to bring Shot on iPhone and Made on iPad works to life, all inspired by Battersea Power Station. Customers will be able to discover and shop these works at Curated Makers, a retailer in the power station that champions local artists.
According to Deirdre O'Brien, Apple's senior vice president of Retail, Apple Battersea is built with universal design principles that create an inviting and accessible space for everyone who comes through its doors. She says the new store offers varied table and seating heights, expanded assisted listening systems, and enhanced visual and acoustic clarity as well as access routes that give wheelchair users more space to navigate.
Apple Battersea is Apple's 40th store in the U.K. and is open daily from 10 a.m. to 9 p.m. Monday through Saturday, and noon to 6 p.m. on Sunday. Customers can download interactive wallpapers, enjoy one month of Apple TV+ free, and explore a curated collection of shows, music, apps, games, podcasts, books, and upcoming Today at Apple sessions at apple.com/uk/today/battersea. You can find images and more details here.