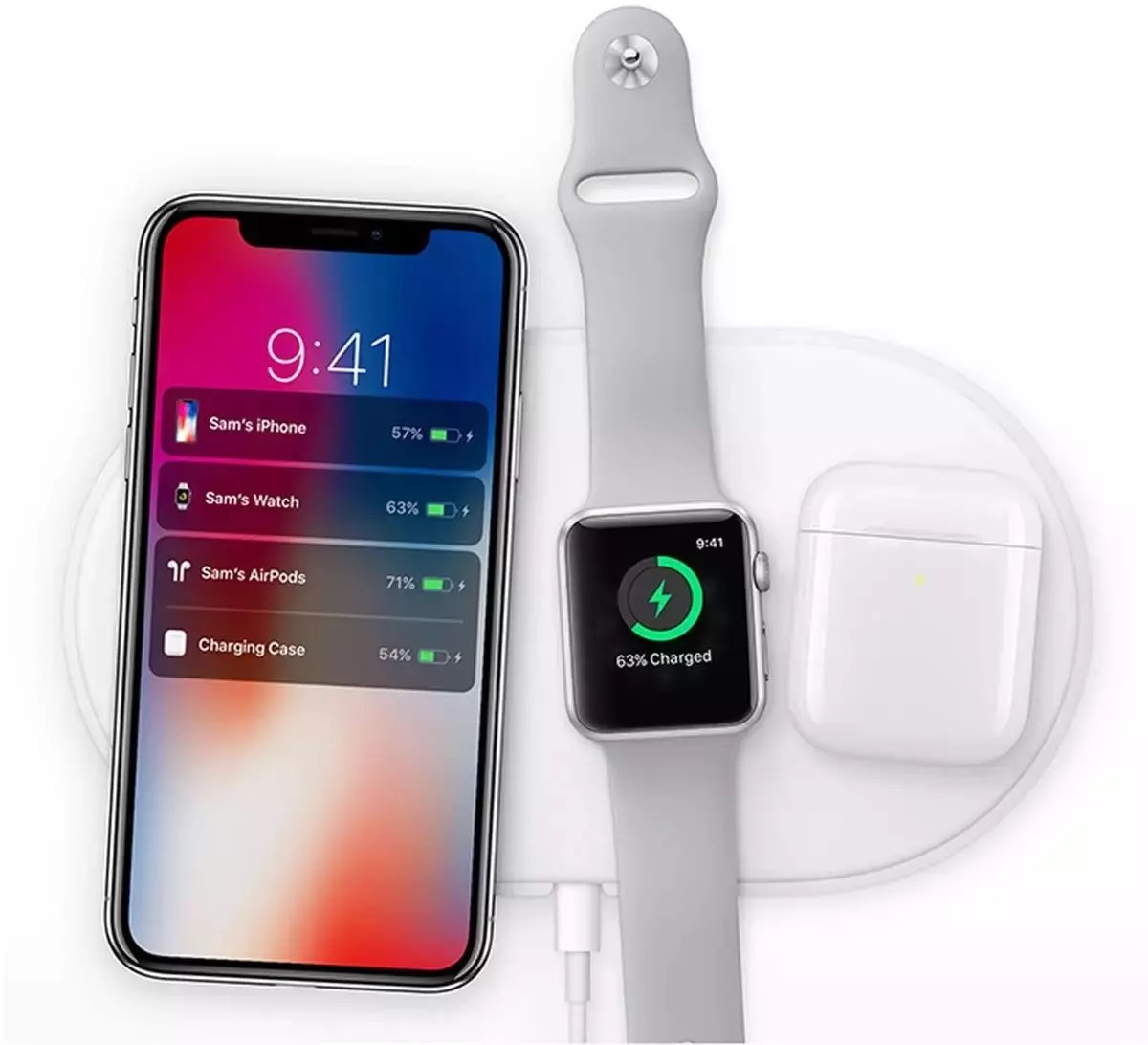 Another granted patent hints that Apple's canceled AirPower might be revived : Tech Live Trends
Apple has been granted yet another patent (US 11677255 B1) that's one of several that hints that at the abandoned AirPower project could be revived. The patent is dubbed "frequency management for wireless power transfer."
About the AirPower
The AirPower (pictured in an image released by Apple almost four years ago) was originally announced in September 2017 alongside the iPhone X. It was supposed to be able to charge a Qi-compatible iPhone, an Apple Watch, and a pair of AirPods (in a special wireless charging case) at the same time regardless of where they were placed on the pad. 
However, there were constant rumors of production, engineering, and manufacturing difficulties. Seems those rumors were right, as Apple announced in March 2018 that work on the device was being canceled as, in Apple's words, "will not achieve our high standards." But, hey, the original HomePod was discontinued, then revived, so why not the AirPower?
About the patent
In the patent, Apple says that wireless power transfer, in which power is delivered via magnetic/inductive coupling between a power transmitter (PTx) and a power receiver (PRx), "is useful for powering battery powered electronic devices." Per the patent, in some applications, burst mode wireless power transfer may be provided to enhance operating efficiency. Bursty operation of wireless power transmitters may result in undesired electromagnetic emissions.
Summary of the patent
Here's Apple's abstract of the patent: "A wireless power transmitter can include a coil, an inverter coupled to the coil, and control circuitry coupled to the inverter that, responsive to receiving a burst request pulse from a wireless power receiver, initiates inverter operation, driving the coil and powering the receiver. The control circuitry can operate inverter switches so bandwidth of the wireless power transfer signal falls within a specified range by: (a) extending a minimum on time of the switches, (b) modifying pulse width modulation (PWM) drive signals supplied to the switches to shape a coil current burst envelope, and/or (c) modifying PWM signal amplitude supplied to the switches.
"Modifying the PWM drive signals can include using a symmetrical PWM scheme in which the positive and negative pulses are symmetrical in width on a cycle-by-cycle basis or using a complementary PWM scheme in which the positive and negative pulse widths are complementary on a cycle-by-cycle basis."