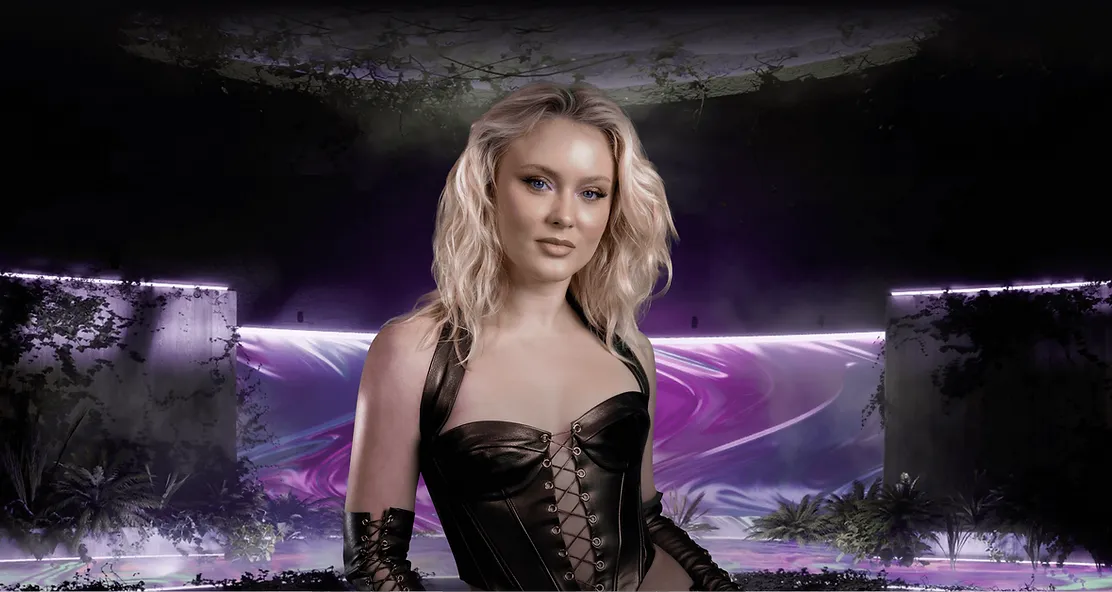 AmazeVR Launches VR Concerts App With Zara Larsson Show
AmazeVR launched a new VR concerts app, kicking off with the "Zara Larsson VR Concert" on Quest and PC VR.
You may recall hearing about AmazeVR before back in November. Combining live-action 3D footage of artists with interactive virtual environments, it hosted Megan Thee Stallion's made-for-VR 'Enter Thee Hottieverse' concert. However, it looks like this new AmazeVR Concerts app will be the home the company's immersive concert experiences going forward. It launches with Enter Thee Hottieverse, a VR concert from ceraadi and a never-before-seen show from Zara Larsson, featuring songs like Lush Life, Symphony, Can't Tame Her and End of Time.
"I've always believed that live music has the power to unite and transcend boundaries," said Zara Larsson in a prepared statement. "As an artist, finding new ways to connect with my fans and deliver a truly immersive and unforgettable experience is super important to me."
As for future plans, AmazeVR's press release mentions upcoming concerts will cover a variety of genres, including pop, rock, k-pop, hip-hop and rap, with an experience featuring k-pop girl group aespa coming soon.
While the app itself is a free download, you can only access one free song per artist. For the Zara Larsson concert specifically, one year access can be purchased for a launch price of $6.99.
AmazeVR is available now on Quest via App Lab and SteamVR, and it's coming soon to Pico.