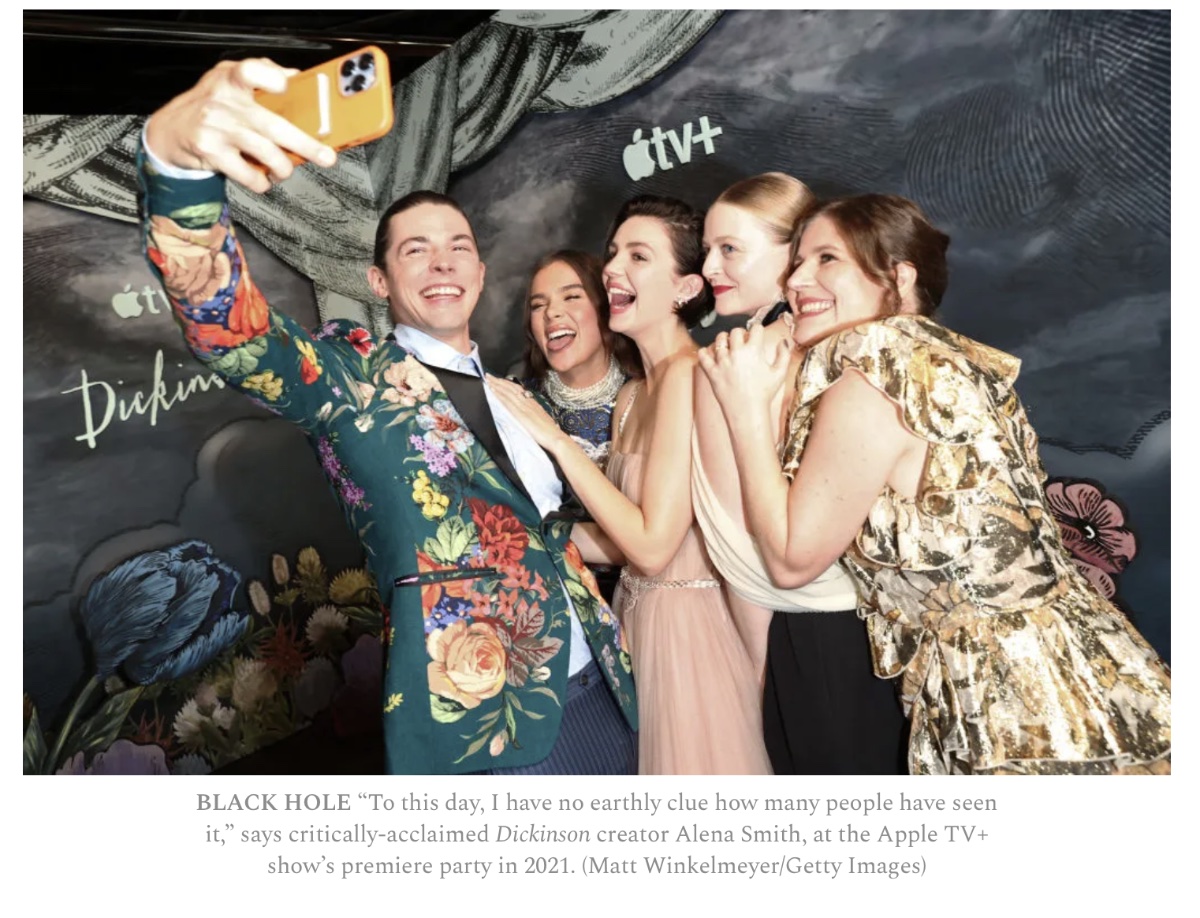 Alena Smith, showrunner of Apple TV+'s 'Dickinson,' calls for a political coalition to break up studio/streamers – Tech Live Trends
Alena Smith, the creator and showrunner of Apple TV+'s "Dickinson," has penned a cautionary memo exclusively for The Ankler about how the mega-companies who currently produce, own, and distribute TV shows and movies are creating monopolies that, without regulation, will send Hollywood into a death spiral. 
She says Netflix's new model of overpaying everyone up front in order to exclusively control the back end and keep any quantifiable audience response hidden, globally, forever, bamboozled the old guard of legacy media and artists. And once Netflix made this model the new normal, other companies followed suit.
"My show, 'Dickinson,' was one of just four series to launch Apple's global streaming service in 2019, and to this day I have no earthly clue how many people have seen it, nor what value my near-decade of creative labor generated for the company," Smith says. "Not only do I have no metrics for my own success, I don't even know how Apple would determine those metrics in the first place."
She asserts that the monopolistic streaming system, as it turns out, works for nobody in Hollywood — not the execs, not the shareholders, and not the audience. Even the most successful creators of TV and film are screwed in this arrangement. Smith offers a resolution, calling for a political coalition to break up the studio-streamers.
"We need structural separation to better distinguish and disintegrate the internally-conflicted businesses of production and distribution. We need to make the entertainment industry genuinely competitive again, and stop this one-way slide towards monopoly and monopsony," she says. "And we need this now, while there is still an industry of highly-skilled craftspeople to save."
You can read Smith's full memo at The Ankler here. The Anker is a website that covers the entertainment industry.