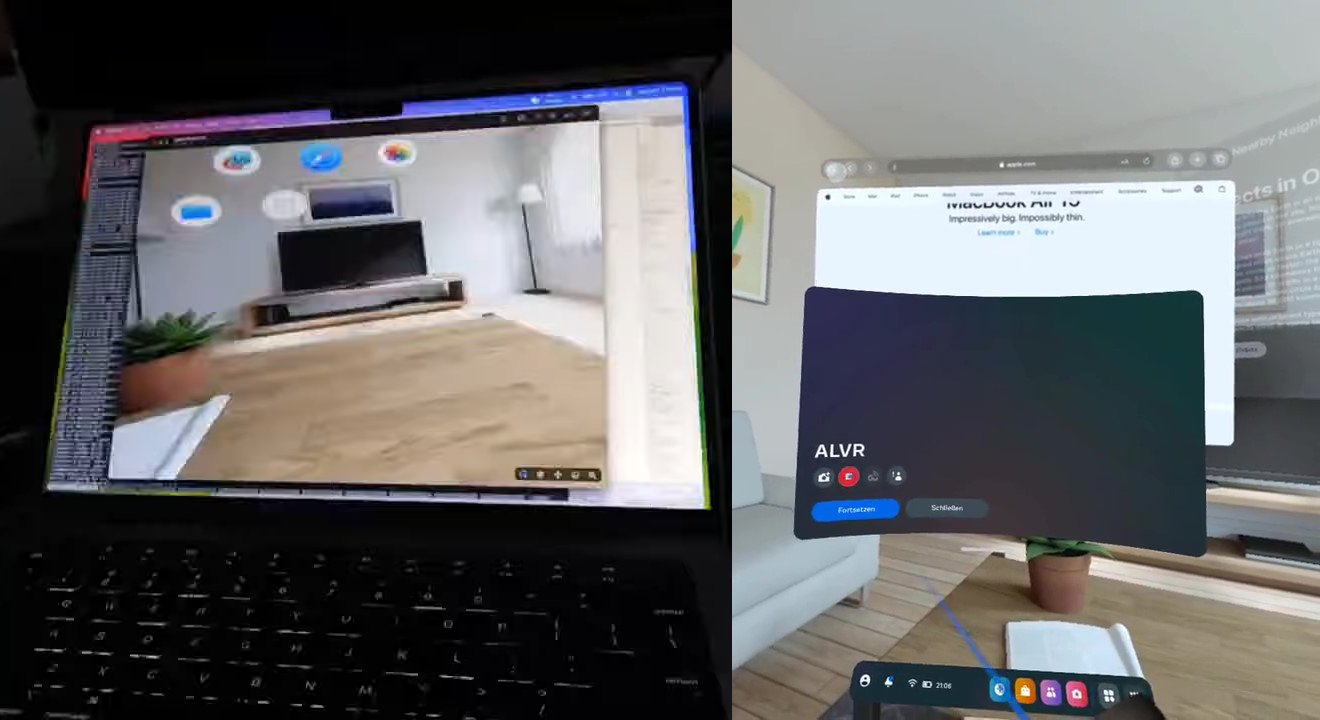 Tinkerers Get visionOS Simulator Displaying On Quest Pro
Tinkerers got Apple's visionOS simulator for Mac streaming to Quest Pro as VR.
In late June Apple released the SDK for visionOS, the operating system of Vision Pro, alongside a visionOS simulator for developers to test their apps on their Mac.
On Friday reverse engineering enthusiast Max Thomas got this visionOS simulator displaying in stereo on a Quest Pro over a USB cable via Thomas' existing project to port Quest Link – Meta's software which lets Quests act as PC VR headsets on Windows – to Mac.
Thomas says this setup does work and is stereo correct, but described the result as a "hacky mess" with significant judder, and noted that it doesn't support either hand or eye input.
Yesterday software developer Zhuowei Zhang built on Thomas' work to get the idea running wirelessly with ALVR, an open source alternative to Meta's wireless Air Link and Guy Godin's Virtual Desktop.
This ALVR approach should run more smoothly than the hacked Quest Link approach, but it still lacks either hand or eye input.
Both approaches show the virtual living room from the visionOS simulator, not the user's actual living room. Zhang says their next steps are to try to integrate input from Quest's passthrough, hand tracking, and eye tracking.
If these tinkerers can actually get that input working and make the software stable, this could eventually become a genuinely useful way for visionOS developers to test out their app ideas in an actual headset long before getting access to a Vision Pro, which is reportedly heavily supply constrained and will only be available in the US at first.