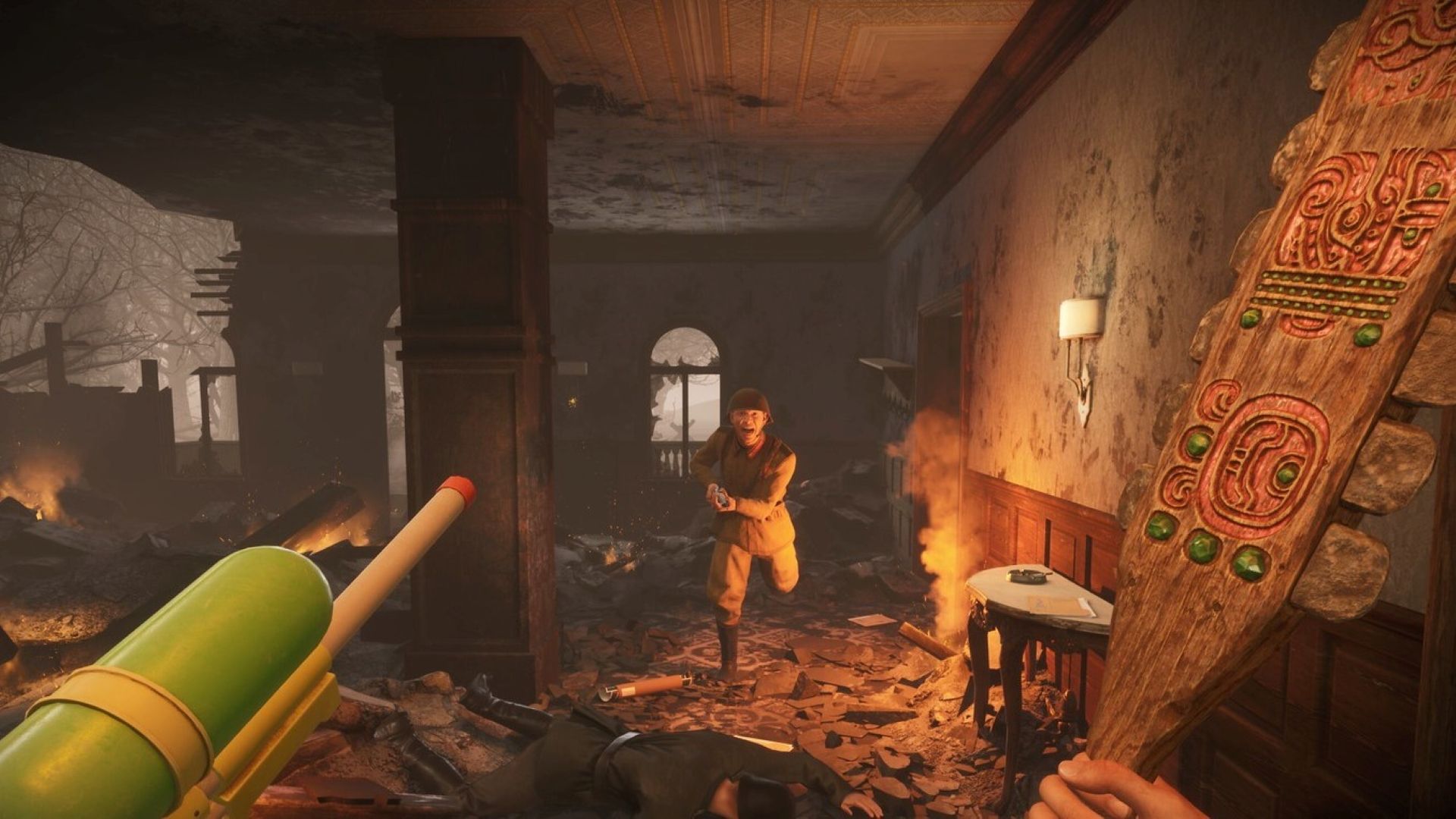 The Fragments Of Fate Details PSVR 2 Changes
Wanderer: The Fragments of Fate remakes 2022's time-travel adventure and developer Mighty Eyes recently explained what's changed.
Announced three weeks ago following previous remaster rumors, Wanderer: The Fragments of Fate is a surprise reimagining of Wanderer. This adventure originally focused on escape room-style puzzles as you travel through different time periods. Though it's not out until next year, Mighty Eyes detailed how it's reworking the game for new hardware.
Using Unreal Engine 5, Fragments of Fate features new visuals and full-body avatars using Epic Games' Meta-humans system, matching your eyes and eyelids with PSVR 2 eye-tracking. New physics-driven platforming lets you swim, jump, crouch, climb, zipline, and swing across these environments. A "new proximity base head haptics system" was also mentioned, alongside controller feedback and adaptive trigger support.
Combat is being reworked with a new set of weapons, ammo and enemies, which Mighty Eyes claims will allow "players to be more creative with how they solve the various combat situations." Three new levels and larger worlds are promised, while your watch companion Samuel has a new UI, storage system, and further upgrades. You can read more on PlayStation Blog.
Wanderer: The Fragments of Fate arrives next year on PSVR 2 and PC VR. A Quest 2 version remains unconfirmed, but a now-deleted comment on the official website previously suggested a standalone port is in development.