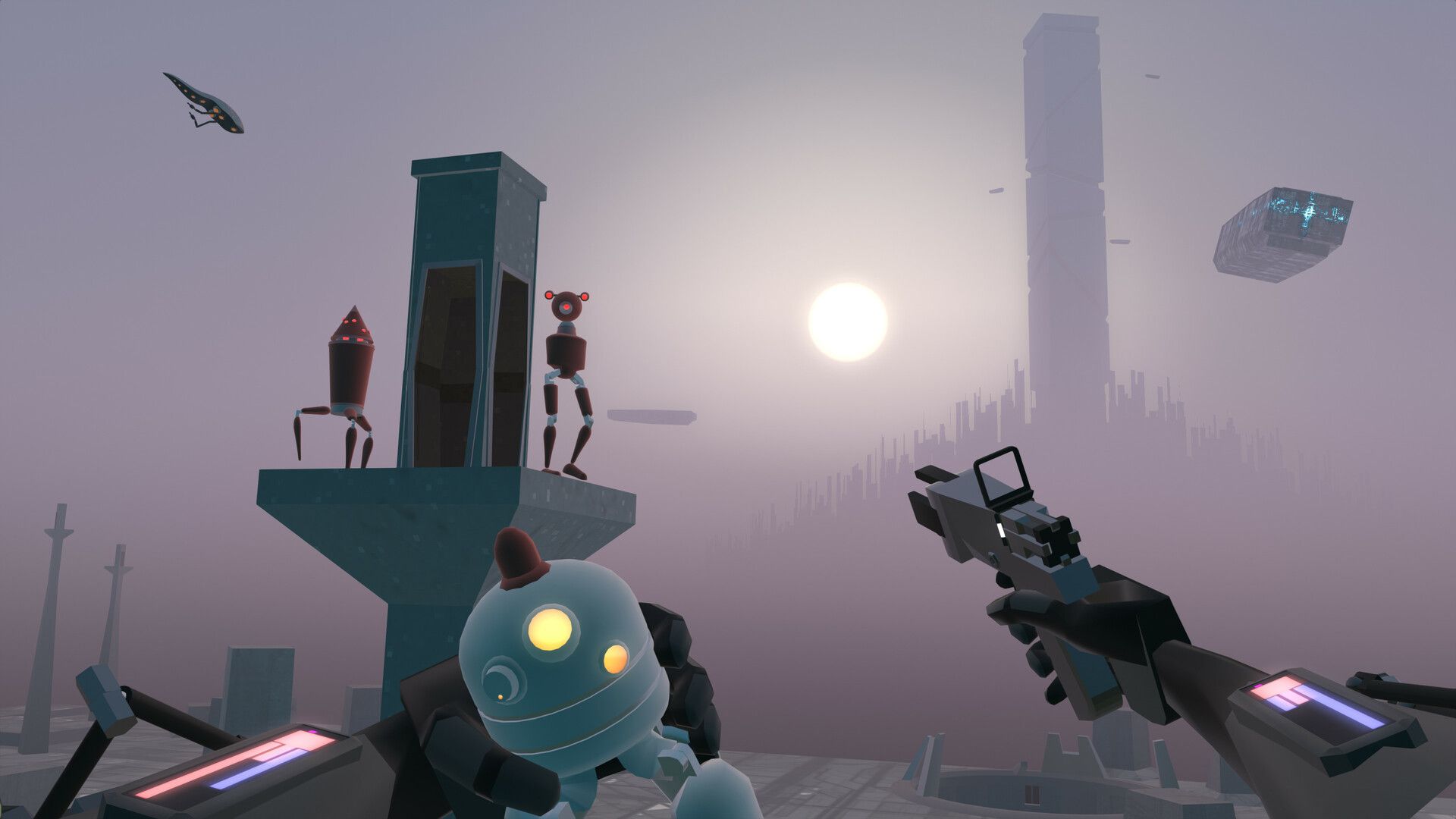 Tea For God's Full Release Is Now Available On Quest & PC VR
It's been a long time coming but Tea For God is now available in full release for PC VR and Meta Quest headsets.
Tea For God is a years-long project from Void Room, headed up by sole developer Jarek Ciupiński, previously available as a work-in-progress on various platforms but now available in full for $19.99.
The game's unique feature is the way it dynamically adapts to your play area, creating "impossible spaces with procedural generation to allow players infinite movement within their own room."
It's a system that shares similarities with Eye of the Temple, allowing you to play at room-scale and physically move around without ever running out of space or exiting your play area. However, Tea For God accommodates for flexible sizing and shape of your play area, whereas Eye of the Temple requires a set minimum 2m x 2m square.
The gameplay is highly customizable to create an experience that is "anything between a relaxing long walk, an intense arcade shooter … and a roguelite shooter-explorer." There's three modes – one that's experience-based and introductory, one with a standard ruleset, and one with more advanced rules. There's then three additional options for in-game failure, which you can set to instant continue, checkpoint restart, or permadeath.
Tea For God also now supports stick-based smooth locomotion as a secondary movement option, though physical movement comes recommended as the developer's preference.
For quite a number of years now, Tea For God has been available as an in-progress build on Itch.io for PC VR and Quest via sideloading. An official demo  arrived in late October 2021 on Itch and Quest via App Lab, with a full SteamVR release originally set for 2022.
While it might have missed that 2022 window, the full release is now available via SteamVR, the Oculus Store for Rift and Quest via App Lab. On the latter, it supports all Quest headsets from the original through to Pro, with optional support to play entirely via hand tracking, as first implemented back in 2020.
We'll be jumping into the full release later today, so keep an eye out for further thoughts down the line.