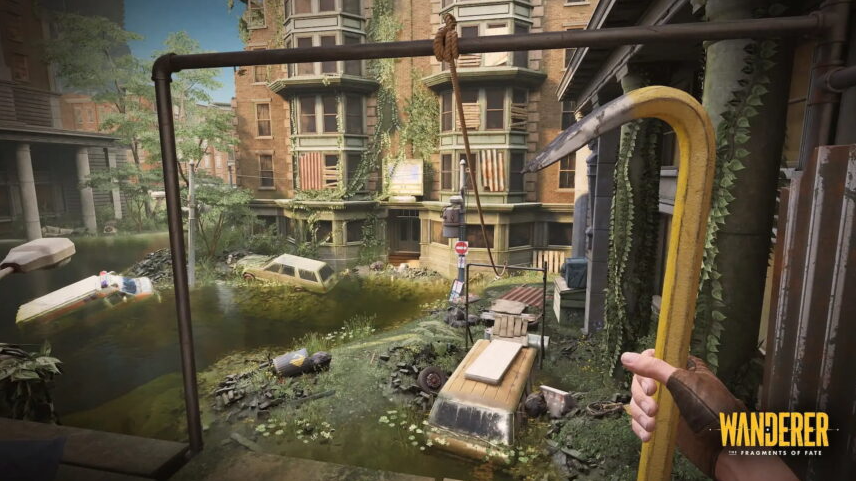 Sony Has Announced Four New Virtual Reality Games for PSVR 2 – Tech Live Trends
Sony has unveiled four upcoming virtual reality games for PlayStation VR 2 covering various genres including time travel, fast-paced combat, an immersive ghost story, and a throwback to the 16-bit era.
Below is a look at the four upcoming PSVR 2 titles: –
Tiger Blade
Tiger Blade is an intense virtual reality sword action game blending fast-paced sword combat and rather punchy gunplay. The game has been inspired by Korean neo-noir movies and has a soundtrack from Korean hip-hop.

In Tiger Blade, you will assume the role of a gang assassin who chances on a very valuable object. You will have guns and swords to fight your way through the docks, marketplaces, alleys, and streets of Sewoon, all of which have been faithfully recreated in the virtual reality rendition. The title will be released later in the year.
Pixel Ripped 1995
Pixel Ripped 1995 hearkens to the golden era of gaming. In this nostalgia-laden virtual reality video game series, you are immersed into a game-within-a-game and taken back to the year 1995.
The third installment of the release, Pixel Ripped 1978, was recently released for PlayStation VR 2 and Sony has just introduced its second installment, Pixel Ripped 1995, via a trailer.

In Pixel Ripped 1995, you will assume the role of an 11-year-old David who has to quickly learn a series of 16-bit and 32-bit classics so as to avert a real threat. Through the mastery, you are thrown deep into the pixel worlds, in a close and personal experience.
The original Pixel Ripped 1995 for virtual reality came out in 2020. However, it has been further refined and expanded for release on PSVR 2.
Pixel Ripped 1995 for PSVR 2 is set to be released very soon.
Wanderer: The Fragments of Fate
Wanderer is a critically acclaimed virtual time travel game. The original was released early this year for PC VR and PlayStation VR without much fanfare. Wanderer: The Fragments of Fate is a remake of the title that is soon launching on PlayStation VR 2, leveraging the strengths of the platform.

You will put on a wristwatch and visit various locations and eras Nikola Tesla's workshop or ancient temples and resolve difficult puzzles that will steer human history back on track.
The 7th Guest VR
The 7th Guest VR is the virtual reality edition of the 1993 CD-ROM cult adventure title by the same name. It has been remade from the ground up for virtual reality.
The virtual reality rendition features volumetrically filmed actors and actresses. You can see their ghostly apparitions from all sides throughout the game world.

The VR game has been made by Vertigo Games. The studio has promised fans a gripping and immersive mystery and haunting experience leveraging PlayStation VR's eye-tracking. The game also supports dynamic lighting along with high resolution.