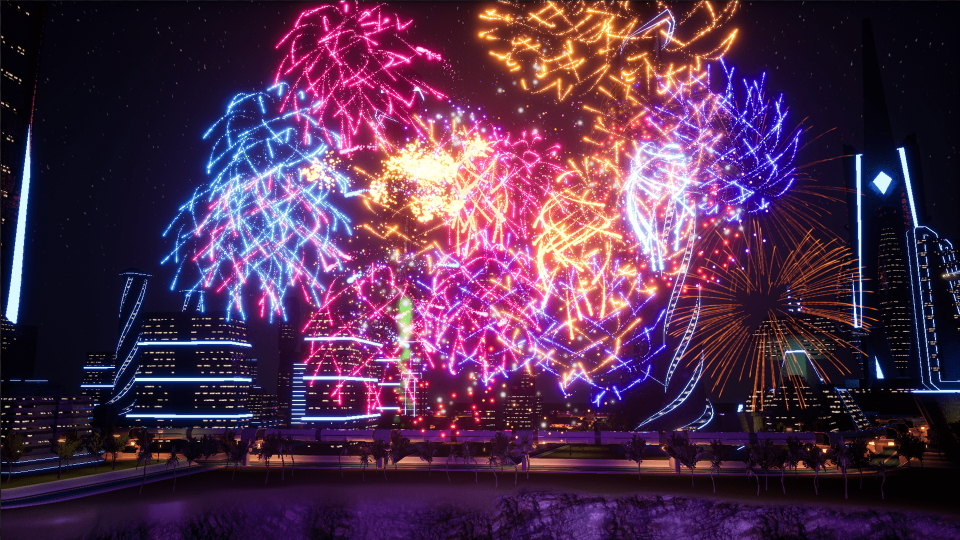 Fantavision 202x Gets Limited PSVR 2 Physical Release
Fantavision 202x will receive a physical release later this year, but copies are limited.
Developed by Cosmo Machia, Fantavision 202x is a reboot of Sony's PS2 puzzle game where you catch fireworks of the same color. Previously a digital exclusive, it's receiving two releases limited to 2,000 copies each. In North America, a standard edition is being sold for $39.99 CAD ($30) at Video Games Plus. In Europe, Red Art Games is publishing a "Deluxe Edition" with a wraparound box sleeve, a PS2-inspired reversible cover, and a double-sided poster for €29.99 ($33).
Putting aside games that later added PSVR 2 support post-release like Gran Turismo 7 or No Man's Sky, physical releases aren't guaranteed on PSVR 2. So far there's been some big exclusions, including PSVR 2's flagship title Horizon Call of the Mountain, which released as a digital exclusive. Despite this, Fantavision 202x joins a growing list of physical release, including The Last Worker, Saints and Sinners – Chapter 2 and numerous releases from publisher Perp Games.
Fantavision 202x is available now digitally on PS5, PSVR 2 and PC VR for $29.99. Physical editions are expected to ship in Q3 2023 and you can pre-order them now.