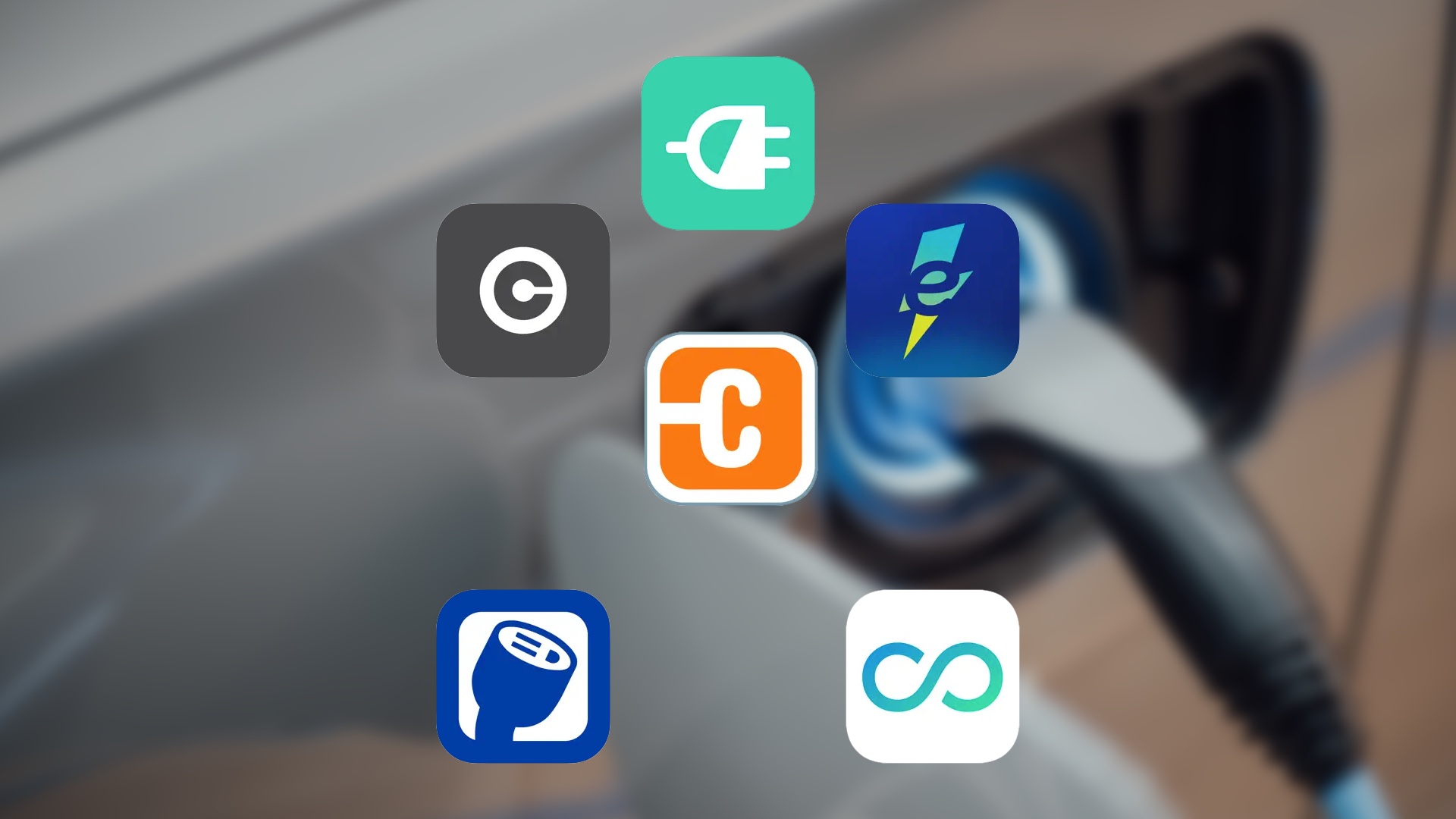 Best iPhone Apps To Find EV Charging Spots
In this blog, we discuss the best apps to find EV charging spots. These apps act as your personal GPS for power, your guardian against empty batteries, and your ticket to worry-free EV ownership.
If you've ever been behind the wheel of an electric vehicle (EV), you know that while they're incredibly efficient and eco-friendly, the dreaded "range anxiety" can creep up on you. The constant question lurking in the back of your mind: "Where's the nearest charging station?"
Enter the modern-day solution to this age-old conundrum: the best iPhone apps for finding EV charging spots. 
In a world where connectivity and convenience are king, these electrical vehicle charging spot apps are your trusted co-pilots on your electric journey, making sure you're always just a few taps away from a recharge.
Discover the Best EV Charging Station Apps for iOS
The best apps to find EV charging stations near you, these handy apps are a must-have that every electric vehicle owner should have on their iPhone. Change the way you charge your electric vehicle, making it an experience you'll look forward to every time you hit the road.
1. ChargePoint
ChargePoint electrical vehicle charging spot app provides real-time information on an extensive network of 226,000+ activated ports globally, and 400,000 additional ports through roaming partnerships. It lets you find nearby EV charging stations in real-time using the interactive map.
What makes it one of the best apps to find EV charging spots is that it keeps you in the loop with real-time updates on your charging status. Whether it's the current charge level, estimated time remaining, or any changes to your session, you'll know it all at a glance.
You can customize your search to display only the stations compatible with your specific EV, and even filter between AC or DC fast chargers for your convenience. Moreover, it provides a wealth of information about each station, including pricing, popular charging times, and when the station was last used.
Download ChargePoint now.
PlugShare offers a community-driven approach to finding charging stations. When you find charging stations with the app, you benefit from user-generated reviews and photos of charging stations, making it easy to find reliable spots.
One of the best apps to find EV charging spots, it's not just any map; it's the most accurate one out there. With it, you can easily locate charging stations that are compatible with your specific EV model, be it a Tesla, Ford Mustang Mach-E, Chevrolet Bolt, or any other electric vehicle on the market.
What sets PlugShare apart is its robust filtering options. You can narrow down your search by plug type, including CHAdeMO and SAE/CCS, and even by charging speed, from Level 1 to DC Fast Chargers like Tesla Superchargers. 
Need a specific charging provider? PlugShare has you covered, including major networks like ChargePoint, Electrify America, EVgo, and more across North America, Europe, and beyond.
Download PlugShare now.
3. Electrify America
Electrify America's EV charging station app for iOS is a must-have. It gives you access to a network of fast-charging stations. You can plan your route, locate stations, and monitor your charging progress in real-time.
First off, Electrify America offers fast charging that can juice up your EV in as little as 30 minutes. The app's primary function is to help you locate a nearby charging station quickly. Plus, it's not limited to fast chargers; they've got Level 2 chargers at some locations too.
The best app to find EV charging spots, it lets you see charger details and save your favorite stations. Starting and stopping your charging session is as easy as tapping on your phone screen, giving you complete control. While your EV powers up, you can shop or dine nearby, with the app conveniently tracking your charging status.
Download Electrify America now.
4. ChargeHub EV Map
ChargeHub's EV Map app provides details on the type of charger, pricing, and user reviews. Plus, it has a trip planner feature for EV road trips.
The best EV app for iPhone, ChargeHub helps you effortlessly locate EV charging stations across the US and Canada. With over 55,000 charge ports supported, you're sure to find a convenient station wherever you are. The app provides turn-by-turn directions to the nearest charge point, ensuring you never waste time searching for a station.
You can see which charging stations are currently in use, thanks to color-coded indicators. This information is available for networks such as Blink, Hydro Quebec's Circuit Electrique, AddEnergie Flo, SemaCharge, and Greenlots. Plus, the app allows you to pay for charging right within the app, adding a layer of convenience to your journey.
One of the best apps to find EV charging spots, it even allows you to contact the EVSE network directly from within the app, offering more details about specific stations.
Download ChargeHub EV Map now.
5. EV Connect
EV Connect is the perfect electrical vehicle charging spot app for those who want a user-friendly interface. One of its standout features is its ability to use location-based services, allowing you to effortlessly locate and access charging stations. Whether you're in a familiar neighborhood or exploring a new city, this is the best app to find EV charging spots.
When it comes to starting your charging session, you can initiate it with ease by either scanning QR codes or entering the station ID directly within the app. But that's just the beginning. The EV Connect app provides real-time monitoring of your current charging session, so you'll always know exactly how your EV is doing. 
And when your vehicle is ready to roll, you'll receive convenient phone notifications to let you know it's time to unplug and hit the road.
Download EV Connect now.
6. Chargeway
Chargeway takes a unique approach by simplifying the charging process. Instead of complex charging station information, find charging stations with the app that uses color-coded systems and numbers to help you easily understand compatibility and power levels.
Once you download the app, you'll choose your specific vehicle, and from there, it does all the heavy lifting. Say goodbye to the confusion of where to charge, how long it will take, and where you can travel to. Plus, you can easily adjust filters for station power levels and preferred networks, ensuring that your charging experience aligns with your preferences.
The best apps to find EV charging spots, Chargeway also provides a clear view of power levels, ranging from 1 to 7, to show your car's max charging speed and compatible stations. The app's automatic station location map filtering ensures you only see the stations that are suitable for your chosen vehicle.
Download Chargeway now.
Effortless EV Charging
As we conclude our journey through the world of EV charging station apps for iOS, one thing is crystal clear. The best apps to find EV charging spots are not just convenient; they're essential for any electric vehicle owner. 
With the growing popularity of electric vehicles, finding charging spots can sometimes feel like a treasure hunt. But thanks to the power of technology and the best EV charging station apps for iPhone, we're now in control. 
So, navigate the electric highways with confidence, knowing that a charging station is just a tap away.