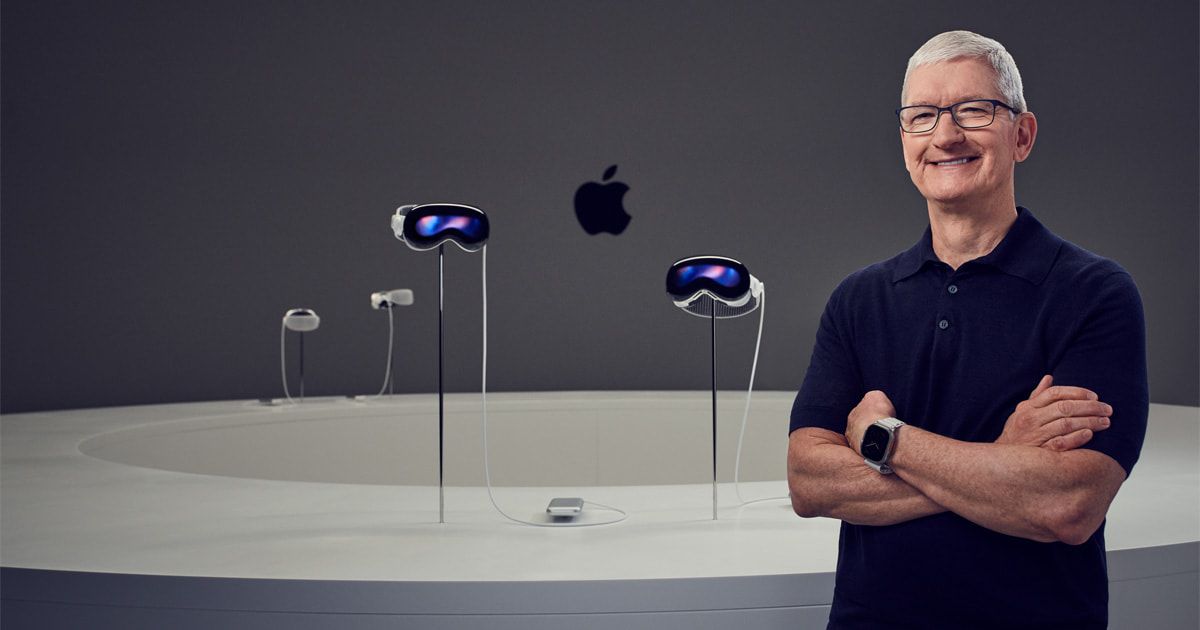 Apple CEO Tim Cook Says He's Using Vision Pro Daily
In a quarterly earnings call last week, Apple CEO Tim Cook said he's using Vision Pro daily ahead of the headset's launch next year.
Cook opened the call with a few remarks about the year's second quarter, noting that the company was "so pleased to share the revolutionary Apple Vision Pro" at WWDC, which he then called "a marvel of engineering" and "the most advanced personal electronic device ever created."
Cook circled back to Vision Pro later during the questions segment of the call. While refusing to speculate on the headset's projected revenue, he claimed that he's "using  [Vision Pro] daily" and noted internal and external excitment around the headset.
Here's an excerpt of the question and response.
Sidney Ho, Deutsche Bank: How should we think about the revenue ramp relating to Vision Pro? Is there any [sic] catalysts that we should be thinking about that would drive an inflection of that product?

Tim Cook: There's enormous excitement around the Vision Pro. We're excited internally, everybody that's been through the demos are blown away, whether you're talking about press or analysts or developers. We're now shipping units to the developer community for them to begin working on their apps and we're looking forward to shipping early next year. So we could not be more excited with it. I'm using the product daily. We're not going to forecast revenues and so forth on the call today, but we're very excited about it.
The entire conference call is available to stream here, but don't expect much else on the topic of Vision Pro – focus is mainly on revenue and other existing parts of Apple's ecosystem and products.
Apple Vision Pro is set to launch early next year in the United States. You can read our hands-on with the headset below.