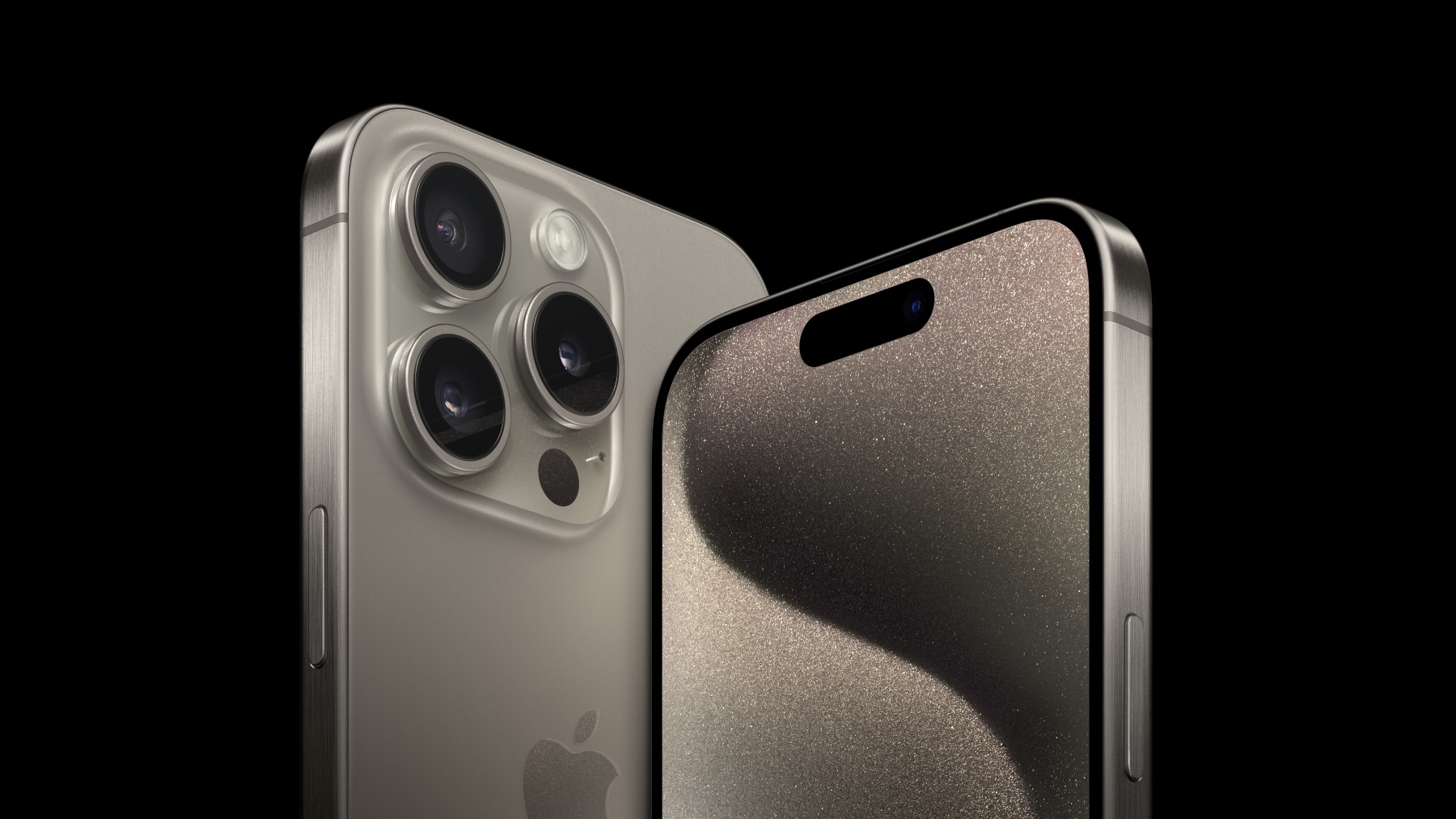 Apple Announces iPhone 15 Pro And iPhone 15 Pro Max – Here's What's New
Apple took the stage at its Wonderlust event to announce its new flagship smartphones. The company has today announced iPhone 15 Pro and iPhone 15 Pro Max along with iPhone 15 and iPhone 15 Plus.
In this article, we will talk about all the key changes and features of iPhone 15 Pro and iPhone 15 Pro Max.
iPhone 15 Pro and iPhone 15 Pro Max feature a Titanium body, which has helped this year's iPhones to become the lightest Pro models ever. Apple says the new Titanium iPhones are noticeably lighter than previous models.
Both iPhone 15 Pro and iPhone 15 Pro Max are powered by Apple's A17 Pro chip. A17 Pro is a 3 nanometer chip, has Pro-class GPU with 6 cores, 4x faster ray tracing, 10% faster CPU with 6-cores and 2 times faster neural engine.
On iPhone 15 Pro users will have access to multiple focal lengths. Apple says its "like having seven pro lenses in your pocket".
The 48-megapixel cameras on iPhone 15 Pro and iPhone 15 Pro Max offers improved portraits with better detail and color. Now iPhone can automatically capture depth information if it detects you are taking a portrait photo of a person, dog, or cat. This eliminates the need for switching to Portrait mode in Camera before taking a photos.
Apple is bringing Spatial Video to iPhone 15 Pro, allowing users to shot Spatial videos for its upcoming Apple Vision Pro.
Exclusively on iPhone 15 Pro Max users will get access to 5x optical Zoom with a new 120mm lens. This is the longest optical zoom ever on an iPhone. It allows users to take sharper close-ups from farther away.
Apple has introduced a new Action button that is exclusively available on iPhone 15 Pro and iPhone 15 Pro Max. By default, users can press and hold on the button to put their iPhone on silent. However you can reconfigure the Action button from Control Center and choose from various triggers including Focus, Camera, Flashlight, Voice Memo, Translate, Magnifier, Shortcut, and Accessibility.
iPhone 15 Pro and iPhone 15 Pro Max feature USB-C port instead of Lightning port. The new USB-C port is USB 3, which means you get up to 20x faster file transfer speeds at 10Gb/s. You can also use your iPhone to charge your accessories like the AirPods and Apple Watch.
USB-C port also allows users to connect USB-C accessories like external hard drives, 4K displays, thumb drives, microphones etc.
Users can shoot ProRes video directly on an external hard drive by plugging it in the USB-C port of their iPhone. You can also quickly switch drives while your iPhone camera keeps rolling.
Users can charge up to 50% in around 30 minutes using 20W USB-C power adapter.
iPhone 15 Pro and iPhone 15 Pro Max come with Wi-Fi 6E, which can deliver up to 2 times faster wireless speeds.
Apple has added new Precision Finding feature using the U2 chip. Now users can find a friend who is added on their Find My Friends list in a crowded place with ease.
Apple claims iPhone 15 PRo Max gives a 29 hours video playback while the iPhone 15 Pro gives a 23 hours of video playback.
Apple has expanded the Emergency SOS via Satellite feature, and has now introduced Roadside Assistance via Satellite feature. With this feature you can contact roadside assistance services like AAA while you are off the grid with the help of the nearest satellite.
iPhone 15 Pro and iPhone 15 Pro Max come in Black Titanium, White Titanium, Blue Titanium and Natural Titanium finishes.
The pre-orders for both devices start on Friday, September 15 and the devices will ship to customers on September 22.
iPhone 15 Pro has a starting price of $999 with 128GB of storage. iPhone 15 Pro Max has a starting price of $1199 with 256GB of storage.