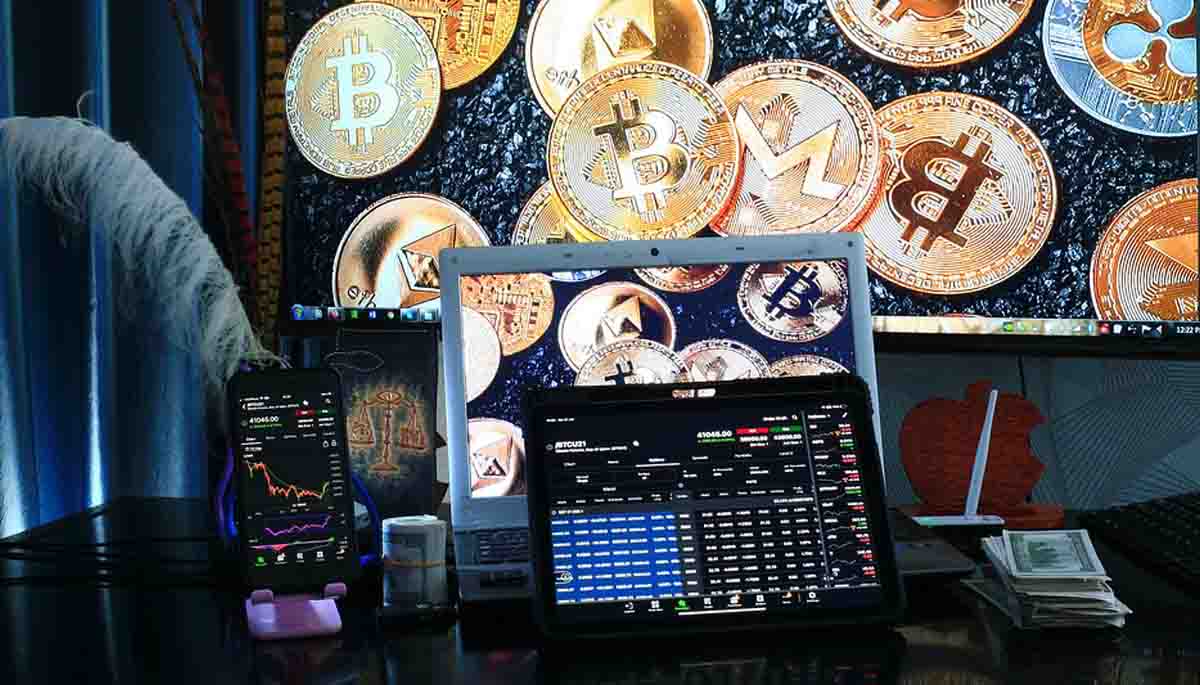 7 Cryptocurrency Trends in 2023
Ever since the release of Bitcoin in 2008, cryptocurrencies have just been rising in popularity with each passing year. However, their unpredictability still remains. The mystery surrounding them is probably what got investors interested in the first place.
Last year was quite turbulent for the crypto market with Bitcoin and Ethereum losing more than 50% of their value. That said, it's only natural for investors to be more cautious in 2023. Nevertheless, analysts and investors are optimistic and count on a rebound.
We're in the first quarter of 2023 and the crypto market has kicked off to a great start.
Will it keep up the pace until the end of the year?
We can never be fully certain, but these seven cryptocurrency trends for 2023 can help us get a clearer picture.
Let's dive in!
7 cryptocurrency trends to look out for in 2023
#1. Increased Bitcoin adoption, hence more buying
By now, most people are familiar with the term Bitcoin. No wonder why, it's the oldest and most popular coin in the world. Whenever someone mentions digital currency, you're most likely associating it with Bitcoin. That's how famous it has become.
However, even after all these years, it's still sparsely adopted. A lot of factors can be blamed for Bitcoin's poor adoption like volatility and uncertainty regarding taxation, but it all comes down to one thing in the end — it doesn't coincide with people's traditional way of thinking.
It's hard for investors to rely on predictions when it comes to cryptocurrencies, which is the opposite of stock investments.
Times are changing though. People are now more than ever aware that cryptocurrencies can be a worthy investment. We expect more people to buy Bitcoin in 2023 as a result of increased adoption by both humans and businesses. Just like that, there'll be no more lack of understanding and lack of trust.
El Salvador and the Central African Republic are the only two countries that have adopted Bitcoin as a legal tender for now, but this number is set to grow this year.
#2. DeFi to receive more attention
Finally a step forward!
As an investor, you've probably heard about Decentralized Finance (DeFi). The idea is for all transactions to be conducted in a public ledger and no single entity controls the network. This technology is extremely beneficial, as it enables everyone to use financial services and an internet connection is all that's needed. Not only that, but its use can result in lower costs and increased security for individuals.
It's true that last year wasn't the greatest for decentralized finance. However, the market size of DeFi in 2022 was USD 13.61 billion and a CAGR of 46.0% is expected from the start of 2023 to 2030. This alone tells you that demand is growing and DeFi is continuously improving. It's still in its infancy but has the power to potentially change the financial industry as we know it.
#3. NFTs might not see a comeback
Since the launch of CryptoKitties in 2017 — blockchain-based game NFTs have been everywhere. They're quite different from other cryptographic assets. NFTs can't be exchanged or traded equally and their uniqueness has definitely brought them popularity.
2022 left a scar on NFTs. One of the biggest markets for NFTs, Opensea, dropped from $3 billion to $350 million in September 2022. This is what we think when we say the crypto market is unpredictable. Things can literally take a drastic turn overnight.
To all of you who own NFTs – there's no need to be disappointed. Opinions about NFTs' comeback are mixed. It's difficult to say what the future holds for digital collectibles, but it'll be a challenge to stabilize after the market crash.
On the other hand, many believe they'll recover. One thing is certain though, even if they come back stronger than ever, a lot of years might pass before they function normally and are fully adopted.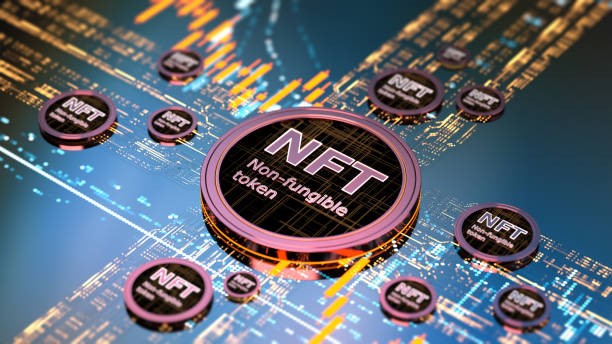 #4. More meme coins will be introduced
Meme coins started off as a joke but still managed to arouse curiosity. They're inspired by popular social media jokes and puns and were first introduced in 2013 with the release of Dogecoin. Despite investors doubting them at first, Dogecoin has proven to be valuable.
As if the hype wasn't big enough, Shiba Inu (SHIB), often referred to as the Dogecoin killer, was introduced in 2020. Just like that, Shiba Inu made a lot of people rich. However, things have changed and it's not wise to invest a lot of your money in Shiba Inu at the moment.
Shiba Inu and Dogecoin made miraculous recoveries in 2023. Not only that but some new meme coins were introduced as well. The first quarter of 2023 seems promising for meme coins, which means the trend will probably continue rising in popularity.
#5. The effects of the FTX collapse
2022 was the downfall of FTX (Future Exchange). If you haven't heard about it, FTX was a crypto trading platform, which didn't manage to survive the fateful year. The company filed for bankruptcy in November 2022 and its founder was arrested shortly after in December 2022.
The consequences are huge. More than one million trusting customers lost their money in the process, a total of $8 billion.
The question persists – will customers get their money back?
Even if there's a slight possibility, the process might take years, so it's highly unlikely these people will ever see their money again. Imagine how it'd feel to lose all of your savings overnight – I definitely don't wish that on anyone.
The FTX collapse has left a scar on the crypto market. As a result, people are losing trust in the industry, which means we're back to square one. Moreover, the market capitalization has also significantly dropped causing damage to other companies.
Shortly after FTX, another company called BlockFi also filed for bankruptcy. It probably won't stop there, as other companies are also affected by the crash.
#6. We might witness stricter regulations
Let's follow up on the FTX collapse. Along with other incidents from last year, they're the reason why stricter regulations will be implemented regarding the crypto market. The FTX collapse will arouse doubts in consumers, which will further hurt the industry. The cryptocurrency market has its disadvantages but recent events are especially highlighting them.
Authorities are taking matters into their own hands. Disastrous events like this must not happen again. The cryptocurrency market should be secure and continue thriving. That's why tougher crypto regulations are coming this year but as a result, customers will feel secure and not lose their money to a scheme again.
#7. Web3 will continue thriving
The term Web3 was coined by Dr. Gavin Wood, who said ''Web3 is a set of technologies that allows us to build internet applications that are not susceptible to attack. It's crucial if the free world is going to survive.''
It's an idea that allows machines to easily understand information. Web3 is considered to be the next evolution of the World Wide Web and wants to create a decentralized internet ecosystem with the help of blockchain technology.
The future of Web3 seems bright and is probably going to continue growing and draw the attention of investors.
The future of cryptocurrencies
Cryptocurrencies came into this world and revolutionized the digital economy. This disruptive innovation left many wondering about its future.
Will cryptocurrencies continue to exist?
Are cryptocurrencies a worthy investment?
Sadly, no one can give us the correct answer. Taking past events into account, they've proven to be a worthy investment, but also a risky one. Some have won but some have also lost staggering amounts of money in the crypto world. Just like that another assumption arises – maybe it all comes down to luck in the end.
As for the present, the bear market has ended, with US stocks on the rise but there's still no sign of a bull market. We're left in the dark waiting for a significant change.
For all of you wanting to invest in cryptocurrencies, now might be a good time. Bitcoin's price is still high, but not compared to the all-time high of $65.000. The same goes for Ethereum which currently stands at $1,703 and has an all-time high of $4,811.
After a disastrous year, 2023 might turn out to be lucrative for cryptocurrency investors. However, only time will tell. It's up to us to follow the market and strategically invest. We're all eager to know if 2023 will decide the destiny of cryptocurrencies.
So that's all about the Cryptocurrency Trends in 2023, if you would like to know more comment below!!