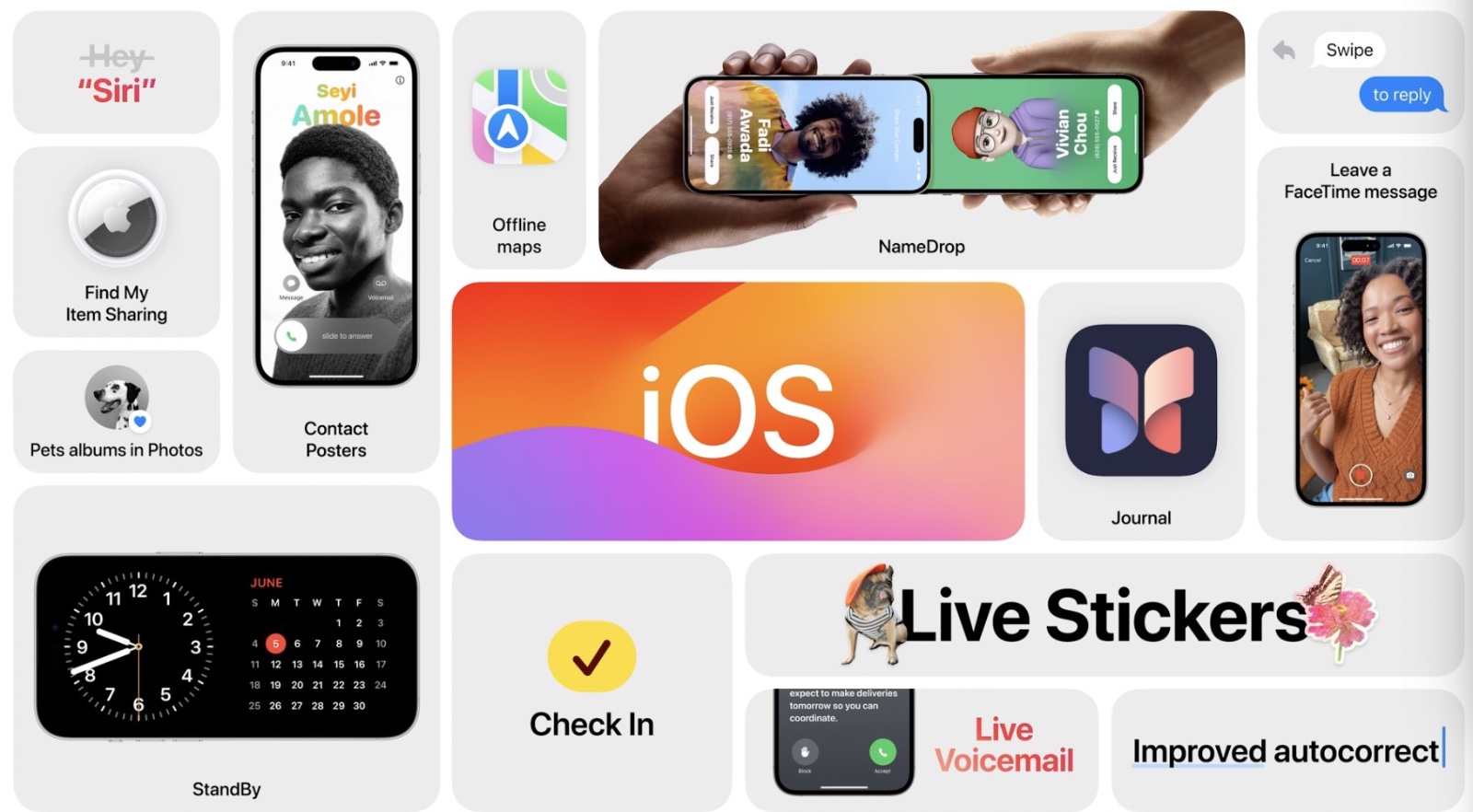 When Will Apple Release iOS 17 And iPadOS 17?
Now that we are very close to iOS 17's public release, you might be wondering when will Apple release iOS 17 for everyone and when will we be able to install iOS 17 GM on our devices.
Well, you can stop wondering, as that is exactly what we are going to answer in this post.
Apple announced the iOS 17 and iPadOS 17 updates on June 5th at its WWDC 2023 keynote. Right after the keynote the company seeded iOS 17 developer betas, which were followed by iOS 17 public betas. After months of beta testing, the time has finally arrived when Apple will release iOS 17.0 and iPadOS 17.0 for all users around the world.
Other operating systems such as watchOS 10 and tvOS 17 will also follow the same release patterns. However macOS Sonama's release will happen sometime later in the fall.
So when exactly will Apple release iOS 17 to the public?
Apple is holding its Wonderlust iPhone event on September 12. If we look at last year's schedule, Apple held its iPhone event on Wednesday, September 7th, and publicly released iOS 16 for everyone on Monday, September 12th. This was 5 days later.
If Apple follows the same pattern this year, then since the iPhone event is on Tuesday, September 12th, Apple should release the update on September 17th. However as September 17 is a Sunday, the iOS 17 release will most likely happen on September 18, which is Monday.
Apple could also move the release schedule a little more, in that case the update could also be released on September 19th or 20th.
So to sum up, iOS 17.0 and iPadOS 17.0 updates could be released to the public somewhere between September 18 to September 20.
On whichever date the update is released, you can expect iOS 17 to be available at around 10 AM Pacific Time.
Will Apple release iOS 17 and iPadOS 17 on the same day?
Many of you would remember that last year Apple released iOS 16 and iPadOS 16 on separate dates. While iOS 17.0 was made available on September 12th, the iPadOS 16 (16.1) update was released on October 24th alongside macOS.
This was the first time ever Apple had released major iOS and iPadOS updates separately as the company needed extra time to fine-tune the Stage Manager feature.
This year however it is said that Apple plans on releasing both iOS 17.0 and iPadOS 17.0 on the same day, which could be somewhere between September 18 to September 20. This was confirmed by Bloomberg's Mark Gurman in his recent newsletter.
When will Apple release iOS 17 Golden Master or iOS 17 Release Candidate?
Before releasing a major iOS version to the public, Apple usually releases a Golden Master or Release Candidate to developers and public beta testers. This year Apple is expected to release iOS 17.0 Release Candidate or iOS 17.0 Golden Master on September 12, which is the same day the company is hosting its Wonderlust event.
When released, the iOS 17 GM or iOS 17 RC will be available to all beta testers, who will be able to download it by going to Settings -> General -> Software Update. Those who are not running iOS 17 beta will also be able to download iOS 17 Release Candidate by going to Apple's Public Beta website.
There you have it folks, now you know when Apple will release iOS 17 to public and when iOS 17 GM or iOS 17 RC will be available for public.
Are you excited about iOS 17's release? Share your thoughts in the comments below.




iOS 17 features