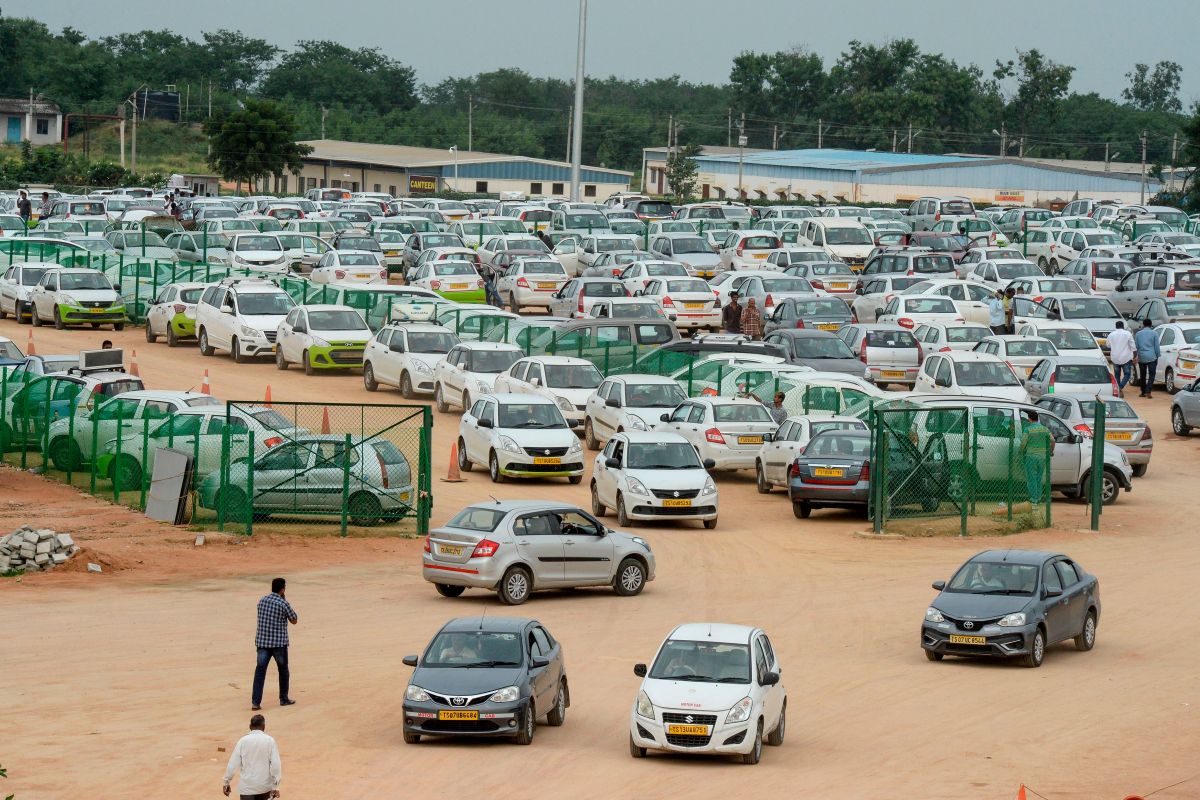 Vanguard cuts Indian ride-hailing giant Ola's valuation by 52%
The U.S. index fund pioneer Vanguard has cut the worth of its holding in the Indian ride-hailing startup Ola by more than half since original investment, according to an analysis of its filings.
Vanguard cut the worth of its shares in Ani Technologies, Ola's holding firm, by 51.6% as of the end of May, it disclosed Monday. The asset manager marked down the holding of its Ola shares to $25 million, from the $51.7 million purchase price years ago, the filings showed.
The cut in worth of Ola shares' by Vanguard implies a reduction in the ride-hailing startup's valuation to approximately $3.5 billion, a decrease from $7.3 billion at the close of 2021. (Vanguard had valued its Ola's shares at about $33.8 million at the end of February this year.) Ola, founded over a decade ago, has raised more than $3.9 billion over the years, according to Crunchbase, Pitchbook and Tracxn.
Meanwhile, Ola co-founder Bhavish Aggarwal has set up an AI startup that seeks to develop a large language model and is currently scouting two U.S.-headquartered AI startups for a potential acquisition, TechCrunch reported earlier Tuesday. Aggarwal, who also co-founded electric vehicle startup Ola Electric, is also thinking of venturing into the semiconductor design space.
The Bengaluru-based company joins a growing list of high-profile Indian startups that have had their valuations reduced by investors. Invesco lowered Swiggy's valuation by almost half to $5.5 billion in January of this year, while Prosus has slashed the valuation of Indian edtech giant Byju's to about $5.1 billion. Fidelity has trimmed the worth of its holding of SaaS startup Gupshup by more than half, TechCrunch first reported Monday.
Recent valuation cuts shed new light on the impact of deteriorating global market conditions on Indian startups. Last year saw a dip in funding activities within India's startup ecosystem, yet the valuations of many larger startups remained unaltered as they either raised capital through convertible notes (thus postponing price discovery) or chose not to raise funds altogether.
It is important to note that investors evaluate the equity value of their existing startup portfolios using various methods. As a result, a significant valuation adjustment by a single investor may not necessarily reflect the views of other investors.