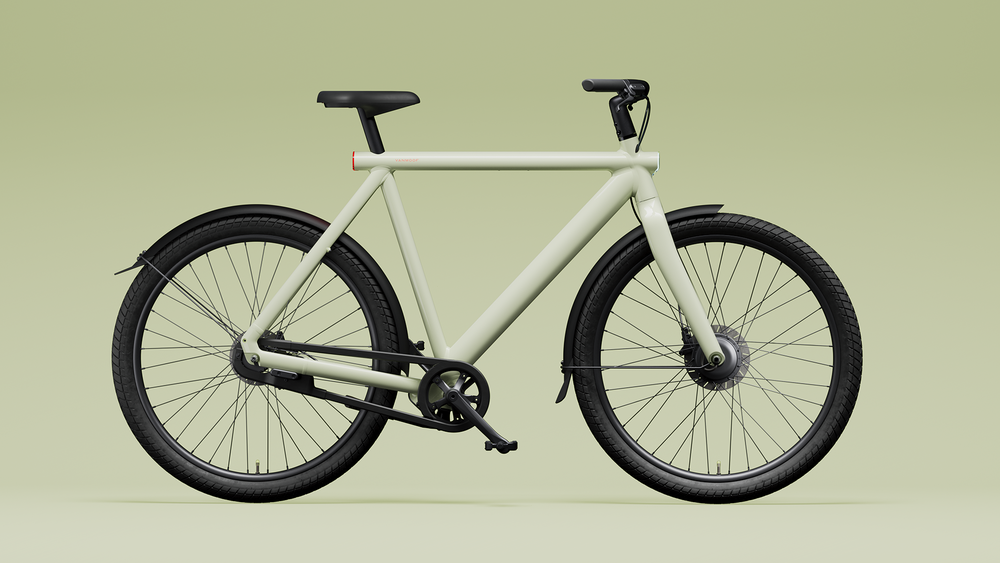 Van-oof! E-bike startup VanMoof, unable to pay bills, files for payment deferment in Holland
UDPATE: Vanmoof has confirmed its application for a suspension of payment and the temporary shutdown of its physical stores. The startup said it would provide more updates shortly. July 12, 6:00 PM ET. 
E-bike startup VanMoof has applied to a local court for an official suspension of payment provision after running out of money, the company has confirmed to TechCrunch.
Is VanMoof about to go "poof"? According to a report in the Dutch publication NRC, VanMoof is not officially bankrupt with this move: This is a particular scheme in the country that is designed to help a company try to avoid that, and give a temporary protection from creditors.
"The court has also ordered a cooling down period ('afkoelingsperiode') of two months," Thijs Plug, global PR lead, told TechCrunch. "Together with the management of VanMoof the administrators are currently assessing the situation in order to find a solution so that VanMoof can continue its activities."
Earlier this week, we broke the news on how the Amsterdam-based e-bike startup, backed by hundreds of millions of dollars in venture funding, was facing a major crisis: a prolonged pause in sales; a barrage of angry customers demanding refunds for their bikes, or complaining about the lack of service on their broken bikes; the departures of key executives; and struggles to raise money to continue operating.
The move to the Dutch courts effectively means that VanMoof cannot be forced to pay bills or other money owed, and that any money that it does pay out, and any financial moves it makes at this point (including raising money) will be required to go through court-appointed administrators for approval.
The court order can be in place for up to 18 months, and during that time VanMoof has time to restructure its business and look for new investment. If it doesn't find a way ahead in that time, it then files for bankruptcy.
NRC reports that employees will be officially told about the state of the company today, and that the court will officially announce the suspension Thursday.
In the meantime, the company has closed all of its retail stores and appears to have halted all other activity, including its bike servicing.
"Due to the recent developments, we have decided to temporarily close the brand stores for the safety of our colleagues in the stores," said Plug. We have asked the spokesperson to elaborate on the comment on safety.
"We work hard to continue our services and will separately contact all customers as soon as possible regarding pending deliveries or repairs."
As we detailed in our story earlier this week, one of the main issues with VanMoof's bikes is that they are custom designed from the ground up, including being tightly integrated with the VanMoof app.
The first of these means it's virtually impossible for anyone to repair a VanMoof bike themselves. Prior to today's announcement, on June 27, VanMoof said KwikFit NL, the car maintenance chain, would be a new service partner.
The second of these means that if the company does go bust and fails to find a buyer for the assets, the bikes already out in the world — if they are not already broken — lose most of their connected functionality, although are still more or less usable. Instead of opening the bike with the app, users can, for instance, use a backup unlock code on the start/bell button to start and ride the bike without their phone. But this will, of course, be scant assurance for customers who wanted the full VanMoof functionality.
The company has been facing a huge backlash for its models, not least because its bikes appear to be less than robust. As we reported earlier this week, one in 10 bikes last year were returned after purchase, and the company was losing money on bikes based on the costs of repairs of those that remained in people's ownership.
And as for those repairs, this reddit post, allegedly from a former employee at the company's Los Angeles outpost, paints a bleak picture of the company's internal processes.
Vanmoof told TechCrunch it will have more updates to share shortly.