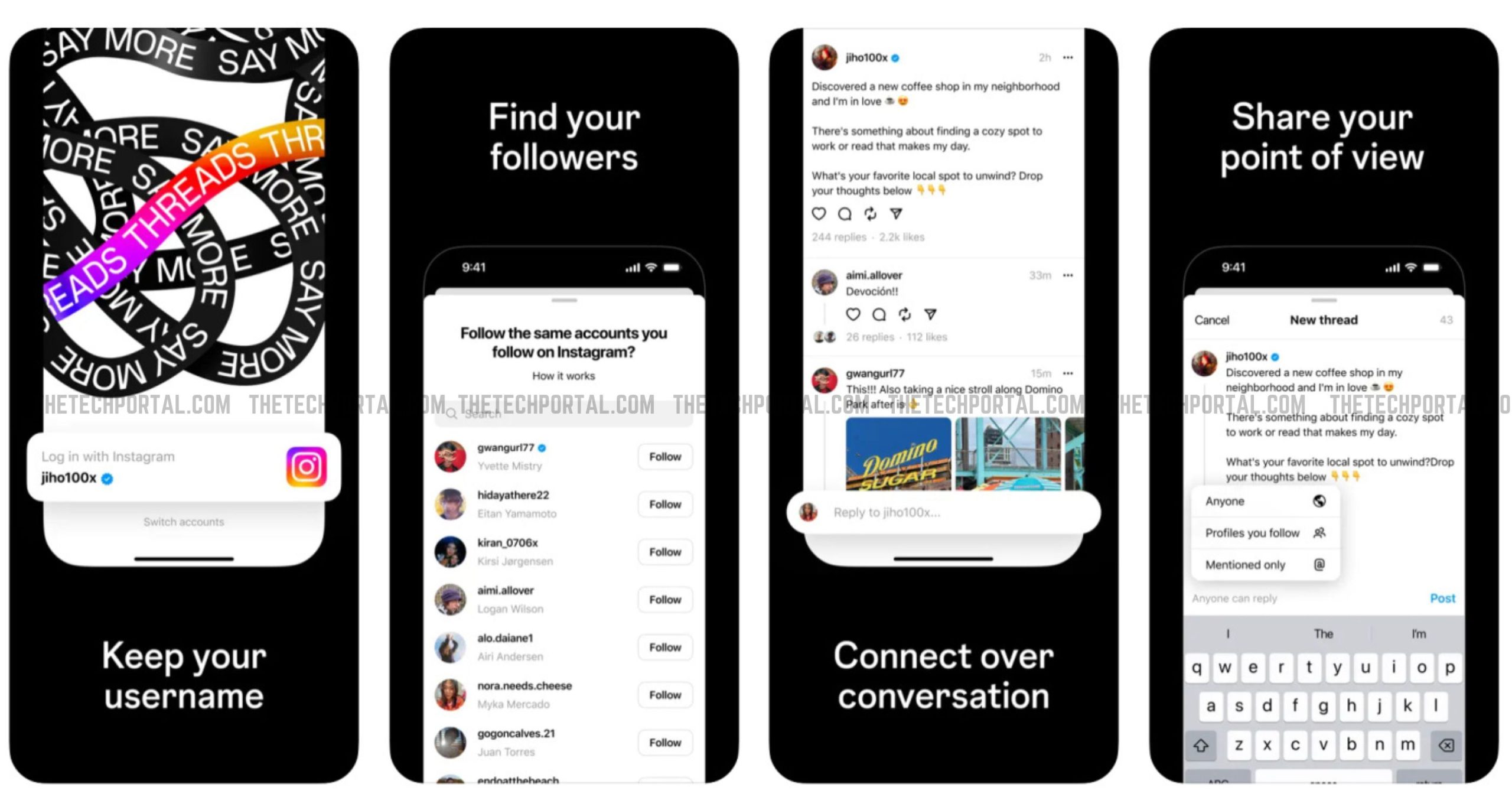 Twitter-rival Threads takes off, clocks millions of sign-ups barely hours after launch
Millions of Instagram users are thronging up to Threads, which looks like the first serious competition to an otherwise Twitter-dominated microblogging social media space. The app is currently available for download on iOS and Android alike, and reached over 2 million sign ups in barely 2 hours with the count increasing in the million, every hour.
In just two hours since it went live on the App Store, Threads passed two million signups, and the number continues to rise. As of 8:38 AM IST, the number rose to over 5 million, and shows no signs of slowing down. The immediate surge can be thanked to the Instagram user base that Threads is already getting access to, along with a really simple, no-fuss signup via IG.
The ever-increasing slew of signups at Meta's new Twitter clone lends credence to the opinion of experts, who believed that the app could attract Twitter users who were unhappy with recent changes to the platform. Considering that the Threads app comes with several interesting features and lacks the recent troubles that have been brewing at Twitter, it is little surprise that the star of Threads continues to rise.
Threads allows users to post up to 500 characters, and has many features similar to Twitter, and is currently available to download in over 100 countries including the UK. Users in the European Union, however, will have to wait to get their hands on the app (so Twitter it is for them). Meta, the parent company of Instagram, Facebook, and WhatsApp, called the new app an "initial version," adding that its version of Threads "is to take what Instagram does best and expand that to text."
The successful launch of Threads poses a challenge to Twitter's user base. Frustrated Twitter users, seeking an alternative platform for their social media engagement, have swiftly embraced Threads. This migration of users to a competing platform could potentially impact Twitter's user growth, engagement levels, and overall market share. This impact can be measured by a decline in user engagement, which could impact the revenue streams of the troubled micro-blogging site. Not that its current methods of creating new revenue streams are much successful – Twitter owner Elon Musk continues to try to entice users to get a Twitter Blue subscription with moves such as restricting access to TweetDeck for verified users only.
This, along with other issues related to user safety, content moderation, and platform reliability, continues to frustrate users, and the new rate limits have simply made things worse. By limiting the number of posts users can view on the platform (making different limits for verified, unverified, and new accounts) to persuade users to subscribe to Twitter Blue have simply given them yet another reason why they should move to Threads.
And Threads itself has positioned itself to be a viable Twitter alternative. While it is a standalone app, it is deeply tied into Instagram and Instagram accounts now display a Threads user number. Users do not need a separate account for Threads either – their username from Instagram can be used to sign up on the Threads app. Those who opted into the Threads pre-launch received a notification when Threads went live.