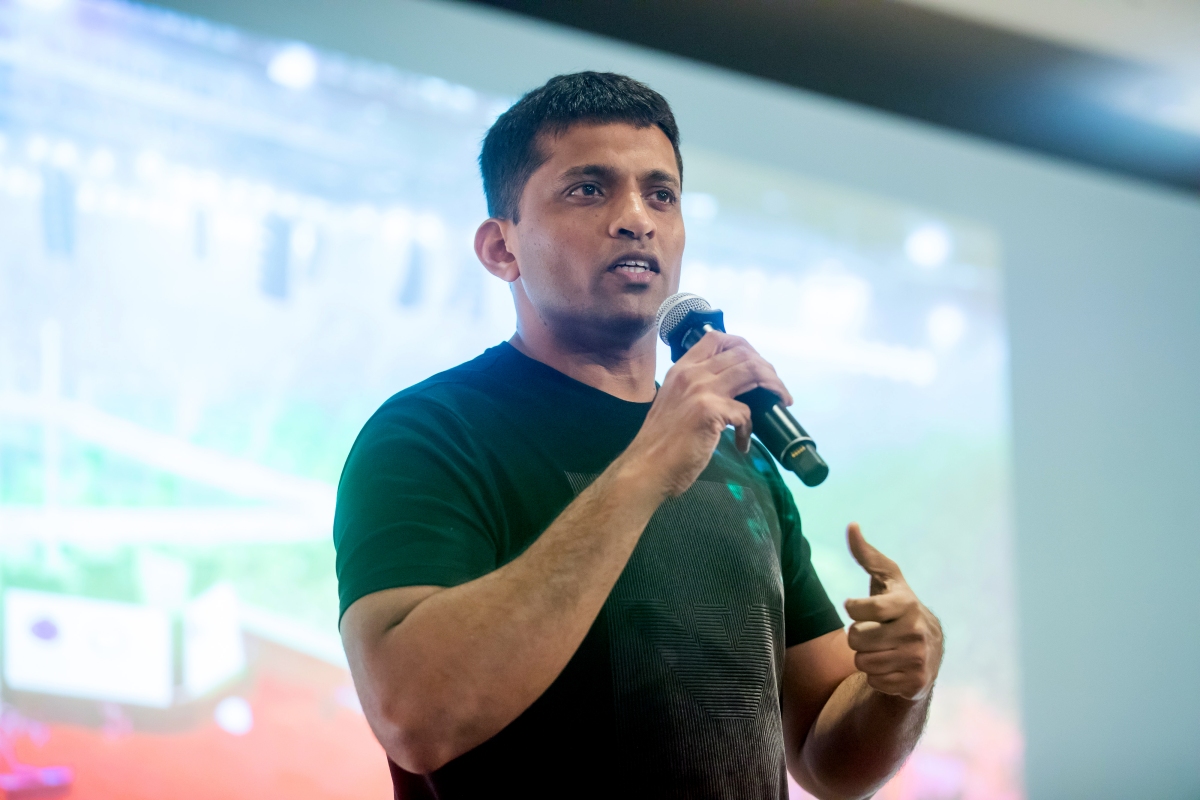 Prosus and Sequoia confirm execs' resignation from Byju's board
Prosus and Peak XV Partners confirmed Friday that their representatives have resigned from the board of Byju's, India's most valuable startup. The company is also reeling from the departure of its auditor Deloitte this week.
The board members' resignations — which Byju's vehemently denied on Thursday — came shortly after global auditing giant Deloitte told the startup's board that it was resigning from its role. Deloitte, which was slated to work with Byju's until 2025, said that the edtech giant had failed to hand over financial results for the year ended March 2022.
A spokesperson for Peak XV Partners confirmed the departure of GV Ravishankar, a partner at the firm, from Byju's board and said the investing giant, formerly known as Sequoia India, was "committed to supporting the company for bringing on board an independent director in order to strengthen business processes and internal control mechanisms."
In a statement, a Prosus spokesperson said:
Prosus confirms that Russell Dreisenstock, the representing Board Director from MIH Edtech Investments, B.V. (a Prosus entity) on the board of Think & Learn Private Limited, resigned from his position. The Company is required to file the resignation letter with the MCA in India within the required time period.
Vivian Wu of Chan Zuckerberg Initiative has also resigned from the board, halving the board's size to just three individuals: Byju's co-founders — Byju Raveendran and Divya Gokulnath — and Raveendran's brother Riju.
Trouble is mounting at Byju's, which is also the most valuable edtech globally. India's corporate affairs ministry ordered an investigation into Byju's last week after the ministry took cognizance of "various corporate governance lapses" at the startup, television channel CNBC-TV18 reported earlier Friday — another reporting that Byju's denied.
Deloitte said Thursday that it was resigning because it had not received "any communication" from Byju's on the status of "audit readiness of the financial statements and the underlying books and records for the year ended March 31 2022."
It was a déjà vu moment for the auditor. Byju's attracted intense scrutiny last year from the government, investors and creditors after it repeatedly failed to publish its accounts. In September, Byju's finally published its accounts for the year ending March 2021, revealing revenue figures that fell short of its own projections.