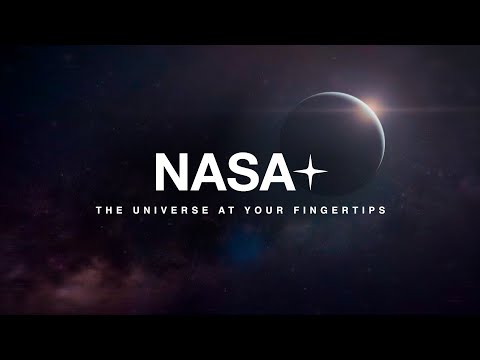 NASA announces 'NASA+', an ad-free, no-cost streaming service focused on rockets & science
So far, the streaming service landscape has been dominated by the likes of Netflix, Amazon Prime, Disney+, and others. Each of the biggest players in the sector have carved out a niche for themselves, offering a wide variety of content to their subscribers and earning generous amounts of revenue from them. Now, they are set to face competition from an unlikely source – NASA.
You read that right, America's premier space agency is now set to take on the streaming skies with its new NASA+ streaming service. In all probability, it is likely to be a game-changer and a breath of fresh air in the streaming service landscape. In a press release, the space agency announced its first on-demand streaming service, as well as announcing significant improvements to its flagship and science websites. The NASA app is getting upgrades as well, the agency noted. Overall, it seems that it is aiming to provide a better user experience and make NASA's information more accessible, discoverable, and secure, as well as give users access to "a new world of content from the space agency."
"Our vision is to inspire humanity through a unified, world-class NASA web experience," said Jeff Seaton, CIO at NASA's headquarters in Washington. "NASA's legacy footprint presents an opportunity to dramatically improve the user experience for the public we serve. Modernizing our main websites from a technology standpoint and streamlining how the public engages with our content online are critical first steps in making our agency's information more accessible, discoverable, and secure."
This marks a significant step for space enthusiasts and curious minds alike, even though NASA did not provide any specific timeline regarding the launch of NASA+. One of the best features of this service is that it promises to provide a wealth of content for entirely free – that is, no need to purchase a subscription. It is ad-free and family-friendly too, NASA notes. NASA's venture ventures into the streaming landscape also opens up exciting possibilities for inspiring and educating people about space exploration and scientific discoveries. The availability of NASA's Emmy award-winning live coverage, new original video series, and captivating space content could spark a renewed interest in space-related fields, encouraging younger generations to explore careers in science, technology, engineering, and mathematics (STEM).
NASA+ will be available on most major platforms via the NASA App on iOS and Android mobile, as well as tablet devices and other such as Apple TV, Roku, and Fire TV; along with the web across desktop and mobile devices. Overall, accessibility and cost are not issues with NASA+, something that already sets it apart from traditional streaming platforms. In similar news, NASA's revamped flagship and science websites are set to offer a consolidated and topic-driven platform for information about NASA's missions, research, climate data, and Artemis updates. NASA announced that they will come with a common search engine, integrated navigation, and modernized and secure web tools, and will get frequent updates and improvements.