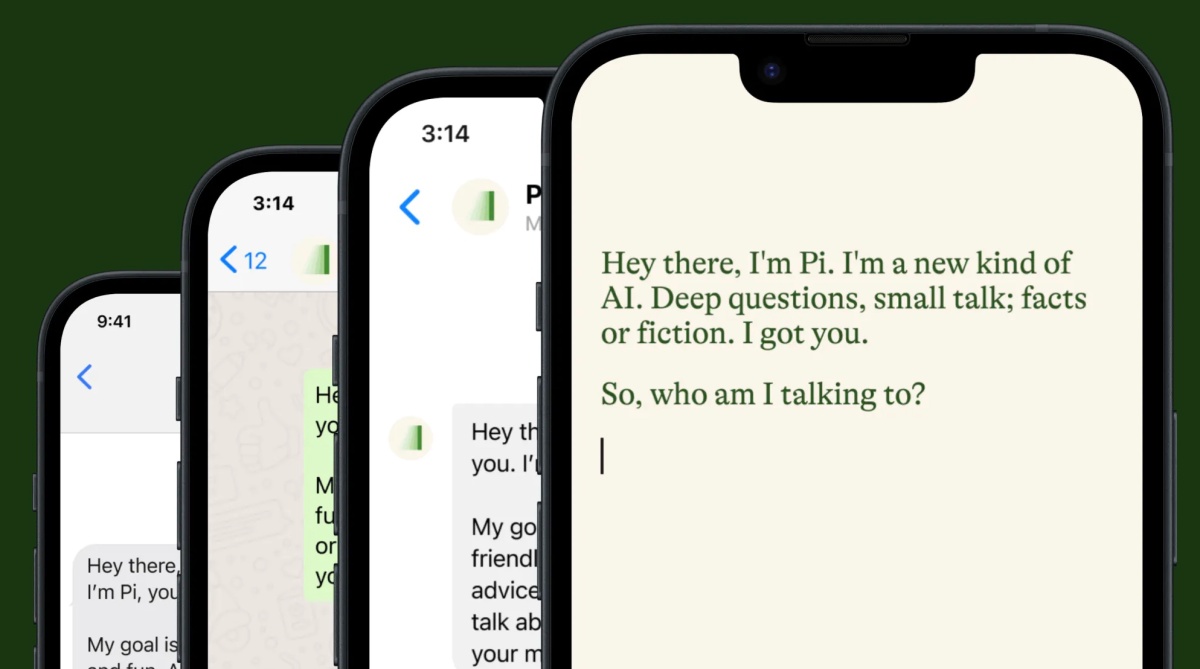 Inflection AI gets $1.3Bn from Microsoft, Nvidia to expand work on its 'Inflection-1' AI model
The number and size of investments in startups may have waned in recent months, but even then, the star of generative AI has not dimmed. Inflection AI, a promising startup in the space, proved this to be true once again, as it nabbed a staggering $1.3 billion in fresh funding from some of the biggest and most influential names in the tech sector.
The funding round was led by tech titans Microsoft and Nvidia (the latter of whom joined Inflection as a new investor), as well as LinkedIn cofounder Reid Hoffman, Microsoft cofounder Bill Gates and former Google CEO Eric Schmidt. The funding round brings the total valuation of Inflection at $4 billion and the total capital raised by the firm so far to $1.525 billion. The total investment in the funding round was a mix of cash and cloud credit. This also places Inflection firmly as the second-best-funded generative AI startup, just behind OpenAI. It had raised $225 million in a first round of funding in early 2022 from Greylock, Microsoft and Reid Hoffman.
Generative AI has the potential to disrupt various industries, such as customer service, content creation, advertising, and entertainment. The likes of ChatGPT, Google's Bard, and other chatbots are already proving their capabilities. As organizations across industries recognize the transformative power of AI technologies, investors are eager to support promising startups that offer innovative AI solutions. The substantial backing from tech giants like Microsoft and Nvidia provides Inflection AI with the necessary financial resources that it needs to revolutionize the AI industry.
"Personal AI is going to be the most transformational tool of our lifetimes. This is truly an inflection point," CEO Mustafa Suleyman (co-founder of Google-owned AI lab DeepMind) said in a statement. "We're excited to collaborate with Nvidia, Microsoft, and CoreWeave as well as Eric, Bill and many others to bring this vision to life." The proceeds from the fresh round of funding will go on to support Inflection in working on its new AI offering – an AI-powered assistant called Pi, as well as build computing power to develop a more powerful foundation model.
Pi represents the emerging trend in the tech sector in recent months. The Palo Alto, California-based Inflection rolled out the chatbot – its first – in the early days of May, introducing it as a "new class of AI" that is "the first release of a kind and supportive companion that's on your side." The startup says that the chatbot is kind and supporting in nature, and has a creative and humorous streak and "transforms browsing into a simple conversation."
"Pi was created to give people a new way to express themselves, share their curiosities, explore new ideas, and experience a trusted personal AI. It is built on world-class proprietary AI technology developed in-house. The Pi experience is intended to prioritize conversations with people, where other AIs serve productivity, search, or answering questions. Pi is a coach, confidante, creative partner, or sounding board," Inflection said in a press release when it announced the first release of its Personal AI. Pi works on Inflection-1, which the startup claims to be competitive or superior when compared to the likes of OpenAI's GPT-3.5, or even Google's PaLM-540B.