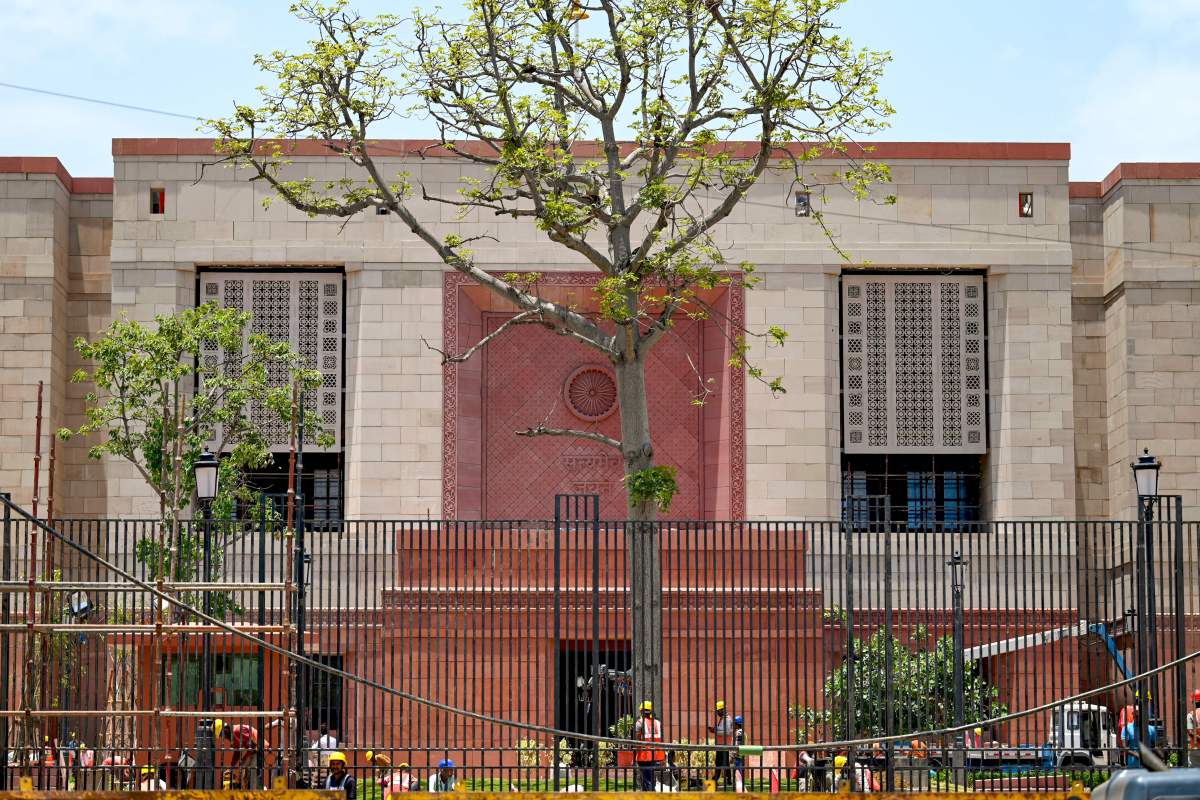 India joins NASA's Artemis Accords for collaborative lunar exploration
India has finally agreed to join the Artemis Accords, a NASA-led initiative to work together with other countries on space exploration and make a return to the moon, after months of silence about joining the program's 26 other signatories.
On Thursday, Indian Prime Minister Narendra Modi announced that the South Asian nation is joining the non-biding exploration program.
"Today, we have taken a giant leap in our space cooperation by deciding to join Artemis Accords," Modi said while addressing a joint press conference with President Joe Biden in the White House. The leader is currently on his official trip to the U.S.
India has emerged as the next big market for space missions. It is a home to over a hundred startups developing launch vehicles, satellites and space situational awareness infrastructure. The spacefaring country has also attracted global investments and introduced regulatory changes to sketch out public-private collaboration.
However, India took its time to join the Artemis Accords, which were kicked off in October 2020 with seven founding member nations, including the U.S., U.K., Australia, Canada and Japan, possibly to give its own ecosystem some time to better align with the international agreement's ambitions. The program currently has almost all the spacefaring countries, except China and Russia. Earlier this week, Ecuador became the 26th nation to join the Artemis Accords.
The Artemis Accords, which reinforce and complement 1967's Outer Space Treaty, are a set of principles and commitments to provide participating nations interoperability of systems, access to emergency assistance, use open standards and develop new ones for exploration and work toward creating a sustainable environment in space. Partnering nations need to release their space-related data publicly and protect sites and artifacts with historical value while conducting operations in space and on the moon.
Further, the program ensures that member countries extract and utilize space resources for sustainable exploration. This means the nations participating in the initiative need to maintain efficiency while extracting and utilizing resources on the moon, Mars and asteroids. Participating countries are required to publicly disclose the location and nature of their operations to ensure safety and prevent conflicts with other members. The program also brings participants eye to eye for issues such as the mitigation of orbital debris and disposal of obsoleting spacecraft.
Alongside signing the Artemis Accords, India's national space agency Indian Space Research Organisation (ISRO) has partnered with NASA to work on a joint mission to the International Space Station (ISS) in 2024. This endeavor aims to enhance the research capabilities of Indian astronauts by providing them with advanced training from NASA and granting them access to the ISS.
Separately, India has committed to investing $318 million in the construction of a Laser Interferometer Gravitational-Wave Observatory within the country. This project will involve collaboration with counterparts in the U.S., Europe and Japan, with the objective of detecting ripples in space-time. By studying these phenomena, scientists hope to gain insights into the fundamental origins of the universe.
Moreover, the U.S. Geological Survey's Landsat Satellite Series and ISRO's Resourcesat Series have agreed to expand bilateral data exchange. This collaboration aims to enhance the understanding of the Earth by leveraging data for various applications, including climate resiliency, sustainable development, natural resource management and support for disaster management.
The announcements coincide with India's key space advancements, including the lunar exploration mission Chandrayaan-3 and the human spaceflight launch Gaganyaan. The country is also exploring a regulatory move for satellite connectivity and is due to bring a clearer policy for foreign direct investments in the space sector.