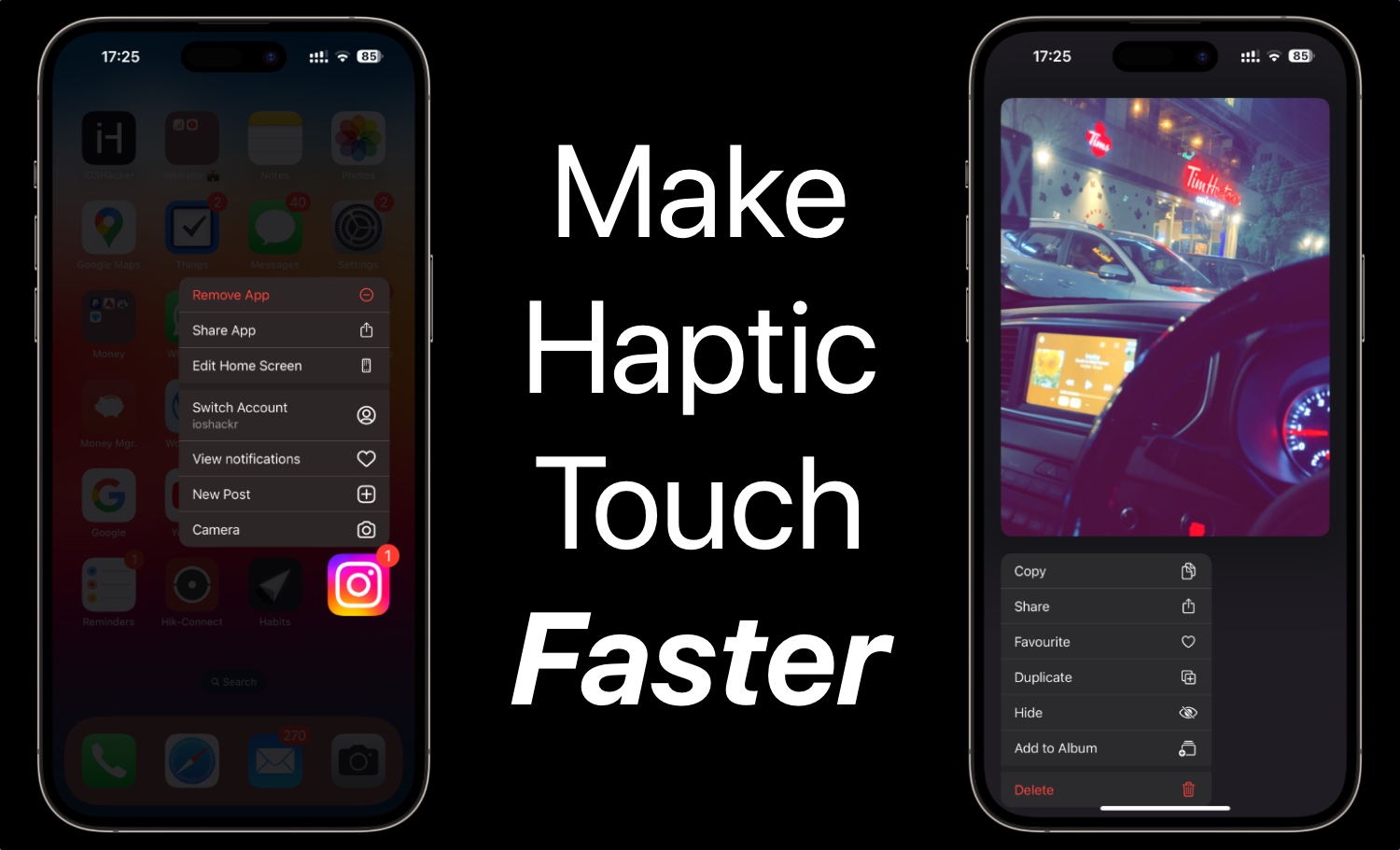 How To Reduce Touch Duration And Make Haptic Touch Faster
In this guide, we will show you how you can make Haptic Touch faster by reducing the Touch Duration on your iPhone. This is a new feature that has been introduced in iOS 17 or later.
After you have reduced Touch Duration on your device, the amount of time it takes for haptic touch menus, actions, and content previews to appear when you tap and hold will be noticeably reduced. This will result in you being able to perform Haptic Touch actions faster.
The Touch Duration for Haptic Touch is the amount of time you have to keep your finger over an image thumbnail, icon, or menu before the action is completed.
For example, this is the action you perform when you tap and hold your finger on an app icon to access its shortcuts menu and remove app option. Or when you are in the Photos app and tab on an image's thumbnail to see its preview.
Make Haptic Touch Faster
Follow the instructions below to reduce Touch Duration and make Haptic Touch faster.
Step 1. On your iPhone open Settings and go to Accessibility.
Step 2. On the Accessibility page tap on the Touch option.
Step 3. On the next screen tap on the Haptic Touch option.
Step 4. Finally, select the 'Fast' option to make the Touch Duration faster.
You can preview your selected Touch Duration by tapping and holding on the image. If you have selected the 'Fast' option, then the image will be previewed more quickly.
Similarly, when you select the Slow option, the amount of time you have to tap and hold on to the image will increase.
There you have it folks, this is how you can make the Haptic Touch feature on your iPhone faster and reduce the time it takes for you to complete the Haptic Touch-related actions.