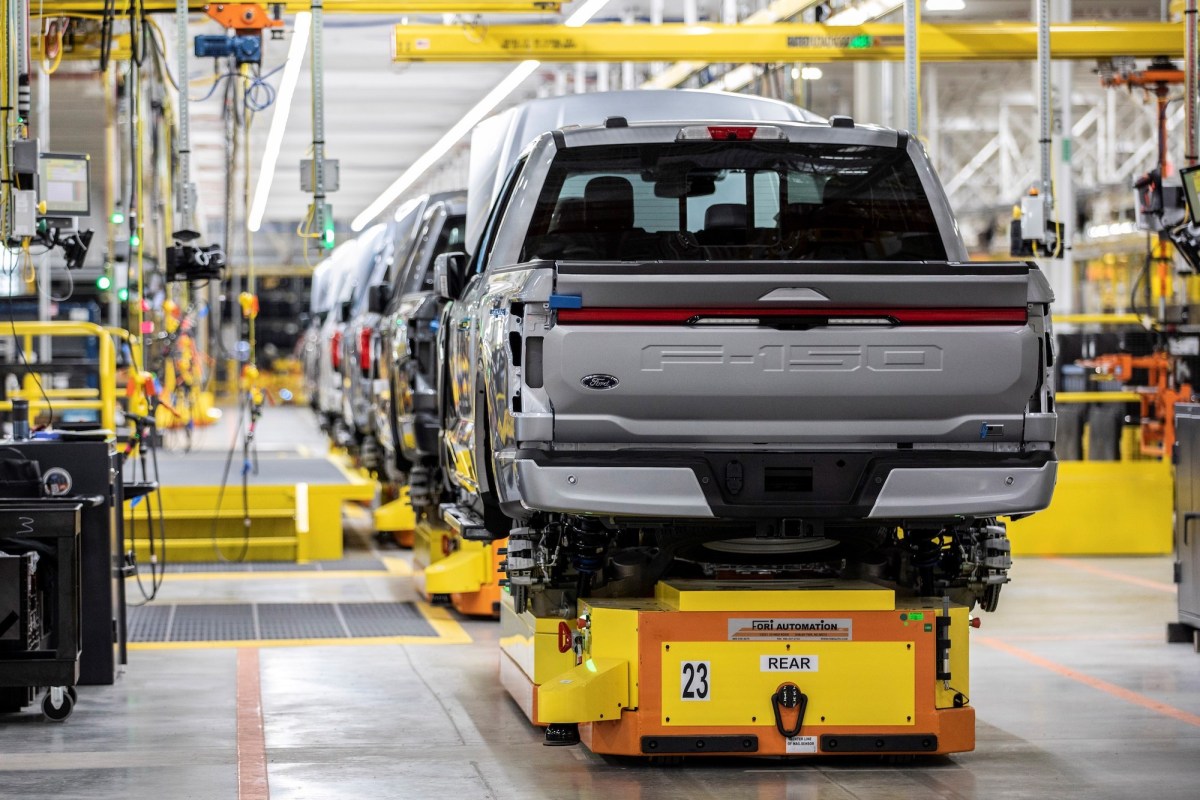 Ford resumes F-150 Lightning production as July price cuts drive up demand
Ford said it will triple production capacity of its all-electric F-150 Lightning pickup truck following a six-week shutdown to expand and retool its Rouge Electric Vehicle Center.
With the factory facelift complete, Ford said it's scheduled to build more than 70,000 F-150 Lightning trucks in 2023 with production for U.S. customers expected to ramp in the fall. Ultimately, the increase in production capacity will allow Ford to hit a targeted annual run rate of 150,000 units.
The factory retooling includes new equipment that automatically measures and validates exterior body fit for margin and flushness precision, which should help get trucks in dealer lots faster. The company said battery pack production is also ramping up at the Rawsonville Components plant and the Van Dyke Electric Powertrain Center, both of which are in Michigan.
The new capacity follows a spike in EV truck sales driven by price cuts this July, the company said. Orders for the EV truck increased sixfold and by 50% for the XLT trim level after Ford lowered prices, the company said Tuesday.
Ford slashed prices of the F-150 Lightning in July across every trim level. Even with those price cuts, the Lightning is still priced higher than when it first launched. Shortly after launching the F-150 Lightning, the automaker raised prices due to rapidly rising material costs, supply constraints and other factors.