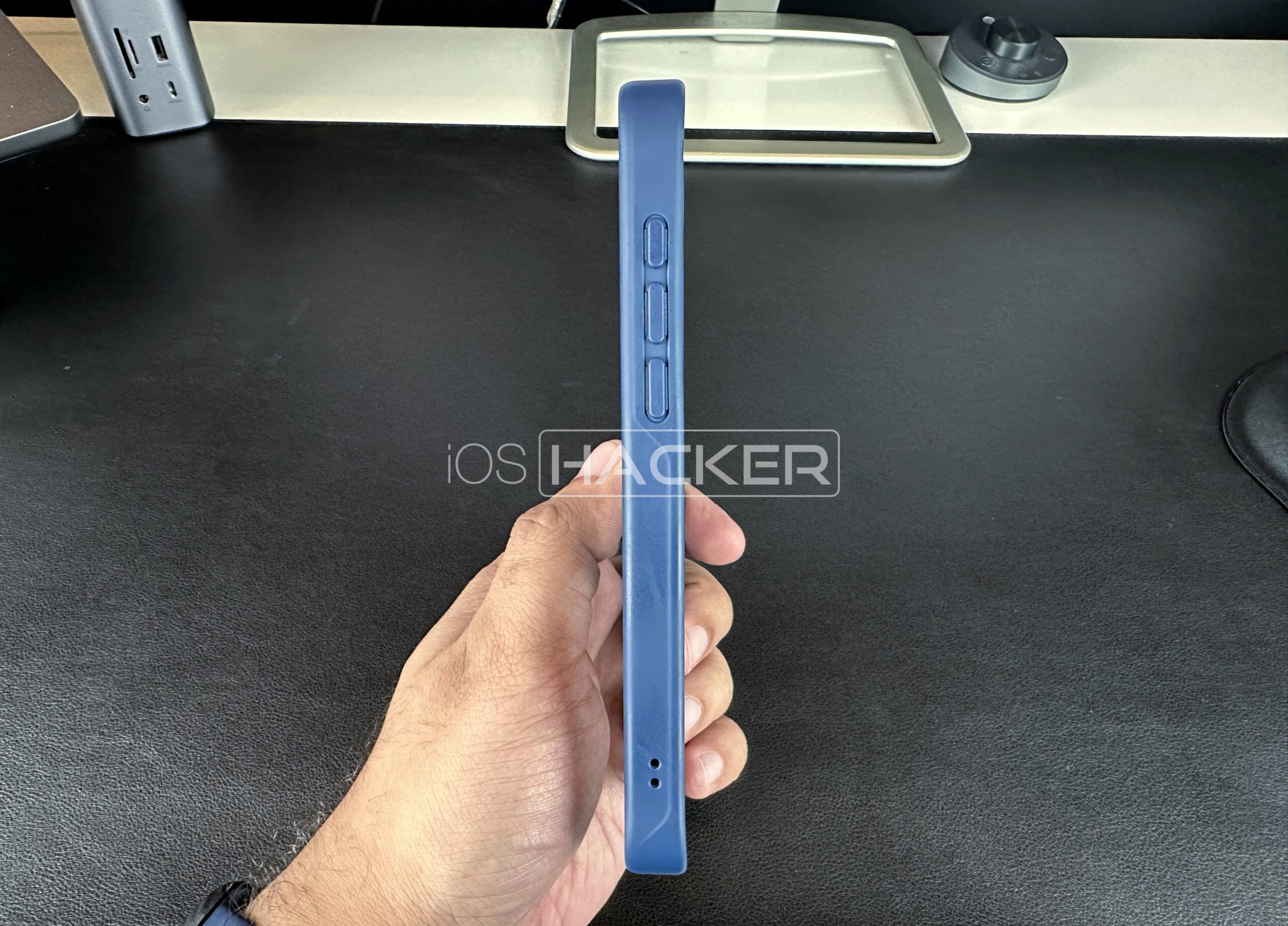 Exclusive: Leaked iPhone 15 Pro Max Case Confirms Action Button
For several months, we have been hearing reports claiming Apple will remove the traditional mute switch from the upcoming iPhones in favor of a new 'Action' button. Now iOS Hacker has obtained exclusive photos of iPhone 15 Pro Max cases that seemingly confirm this change.
Usually, cases for the iPhone 14 Pro and all other iPhone models feature a cutout to give users access to the mute switch. The new iPhone 15 Pro Max cases are different as they feature three buttons on the left side and no cutout. The two buttons are for the volume up and down while the unusual third button is for the new Action button that Apple is expected to add to this year's iPhone models
Although the size of the Action button is smaller than the two volume buttons, the button is still large enough to make it easy for users to find and press it, even when the device is in their pocket.
The new Action button on iPhone 15 Pro and iPhone 15 Pro Max will be configurable from settings, allowing users to assign any action of their choice. Users can choose from various options including flashlight, accessibility, shortcuts, Focus/Do Not Disturb mode, Translate, Voice Memos, and of course Mute/Unmute.
Apart from the addition of the Action button, the case looks pretty much the same as any iPhone 14 Pro case. There's also a big cutout at the bottom for the port, however, the size of the cutout is based on the design of the case rather than the USB-C port requiring a bigger cutout.
According to several reports, the iPhone 15 Pro is going to be a big update with a number of changes. This includes thinner display borders thanks to LIPO technology, a new Titanium body, faster processors, better cameras with larger optical zoom, a USB-C port, and the new Action button.