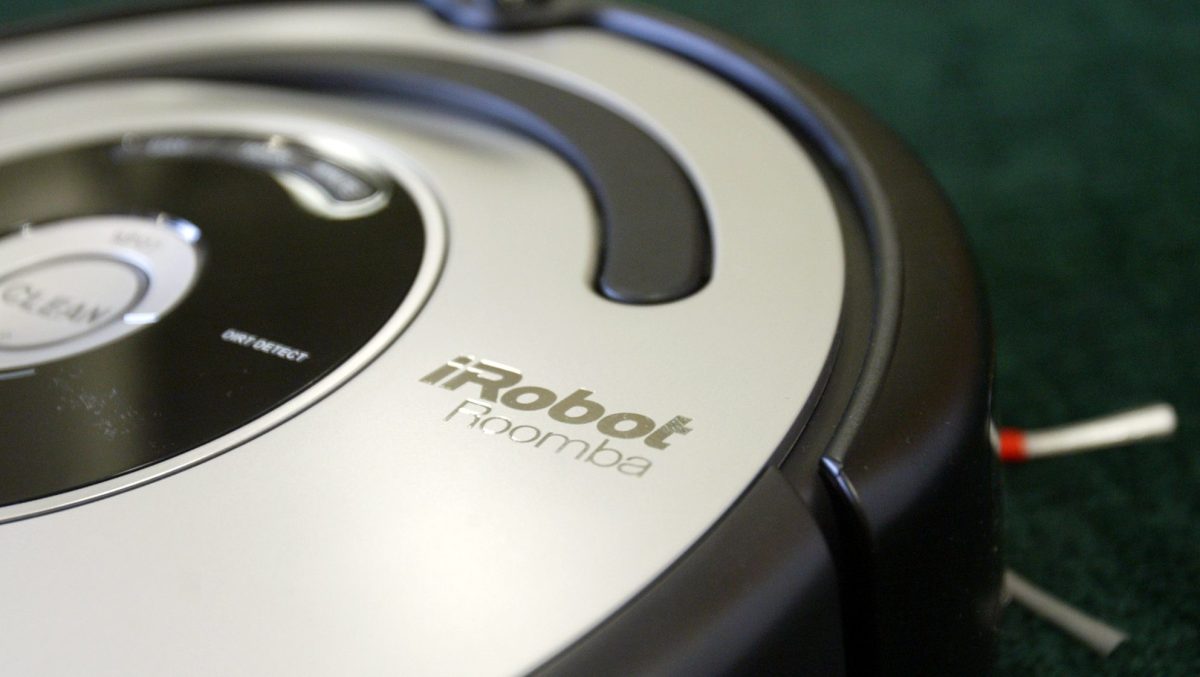 EU's competition unit takes a deeper look at Amazon's iRobot acquisition
Amazon's planned acquisition of iRobot is now under in-depth antitrust scrutiny in the European Union.
The $1.7BN deal for the ecommerce behemoth to pick up the robot vacuum maker, announced just under a year ago, was cleared by competition regulators in the UK last month. But EU regulators are now stepping in for their own close sweep.
In a press release put out yesterday evening, the Commission said it's concerned the transaction would allow Amazon to restrict competition in the market for robot vacuum cleaners (RVCs) and strengthen its position as online marketplace provider in a number of ways.
Discussing its preliminary concerns, the EU said it found Amazon's marketplace to be a "particularly important channel" to sell RVCs in several EU Member States and it's concerned the tech giant could have the ability and incentive to foreclose iRobot's rivals by preventing them from selling competing robot vacs on its marketplace or else downgrade their access via strategies such as self-preferencing iRobot kit in ad listings and blocking rivals from accessing certain ad services — with the net effect of raising costs for rivals to advertise and sell on its marketplace.
"Such foreclosure strategies could restrict competition in the market for the manufacturing and supply of RVCs, leading to higher prices, lower quality, and less innovation for consumers," the Commission said.
It's also worried Amazon could seek to shutter or downgrade rivals' access to APIs for its AI assistant software Alexa.
"Interoperability with the Alexa software and access to the WWA ['Works With Alexa'] certification appear to be important selling points for RVC manufacturers and suppliers to compete," it noted.
Additionally, the Commission is concerned over the data advantage Amazon would gain from owning iRobot.
"Amazon would obtain access to iRobot's users' data, including: (i) information provided by iRobot's RVCs users; (ii) information collected by iRobot's RVCs; and (iii) information collected by iRobot from third parties. This data may provide Amazon with an important advantage in the market for online marketplace services to third-party sellers (and related advertising services) and/or other data-related markets," it suggests.
"For example, iRobot's data may allow Amazon to better rank organic results and advertisements on its own marketplace and/or to better personalize and target the advertisements, making it more difficult for rival marketplace providers to match Amazon's online marketplace services. Thus, the transaction may raise barriers to entry and expansion for Amazon's competitors to the detriment of consumers."
In a statement, the bloc's competition chief, Margrethe Vestager, said:
Amazon is both an online marketplace and a retailer. We are concerned that, by acquiring iRobot, Amazon may use such dual role to foreclose access by iRobot's rivals to its marketplace. With our in-depth investigation, we will also investigate whether Amazon would use data collected by iRobot to strengthen its position as online marketplace provider. We want to ensure that the acquisition of iRobot by Amazon does not have a negative impact on businesses and consumers, by distorting competition on the relevant markets.
The EU will now conduct an in-depth investigation of the proposed acquisition to test whether its preliminary concerns are merited.
Regulators have until November 15 to take a decision on clearance.
If competition concerns remain the Commission is likely to seek behavioral remedies from Amazon rather than seeking an outright block on the deal. The bloc has a history of greenlighting tech M&A, even when concerns are high, such as Google's controversial purchase of Fitbit — which the EU cleared at the end of 2020 after accepting commitments in relation to the Fitbit API and a pledge from Google not to use Fitbit users' health data for advertising for ten years.
Google has since said it will be mandatory for Fitbit users to migrate to Google accounts by 2025, deprecating the option to log in with a separate Fitbit account. The tech giant has also degraded the experience for Fitbit users, as TechRadar reported earlier this year, including by removing the ability to download music files onto Fitbit smartwatches. It also removed access to certain music apps — widening the feature set gap between its own Pixel line of smartwatches (which have more ways to play music) over Fitbit branded watches it now also owns.
The Commission's reluctance to block tech M&A extends even to situation when other regulators are inclined to deny deals. Such as, in a recent, high profile example, the Microsoft Activision acquisition — which was cleared by the EU in May but blocked by the UK in April.
Over in the US, the FTC is also reportedly seeking an injunction against the transaction. But the EU waived the $68.7BN deal through after accepting remedies from Microsoft such as a promise not to prevent regional consumers from streaming all current and future Activision games via rival cloud gaming services for the next 10 years.
Amazon was contacted for comment on the EU probe. A company spokesperson sent us this statement:
We continue to work through the process with the European Commission and are focused on addressing its questions and any identified concerns at this stage. iRobot, which faces intense competition from other vacuum cleaner suppliers, offers practical and inventive products. We believe Amazon can offer a company like iRobot the resources to accelerate innovation and invest in critical features while lowering prices for consumers.