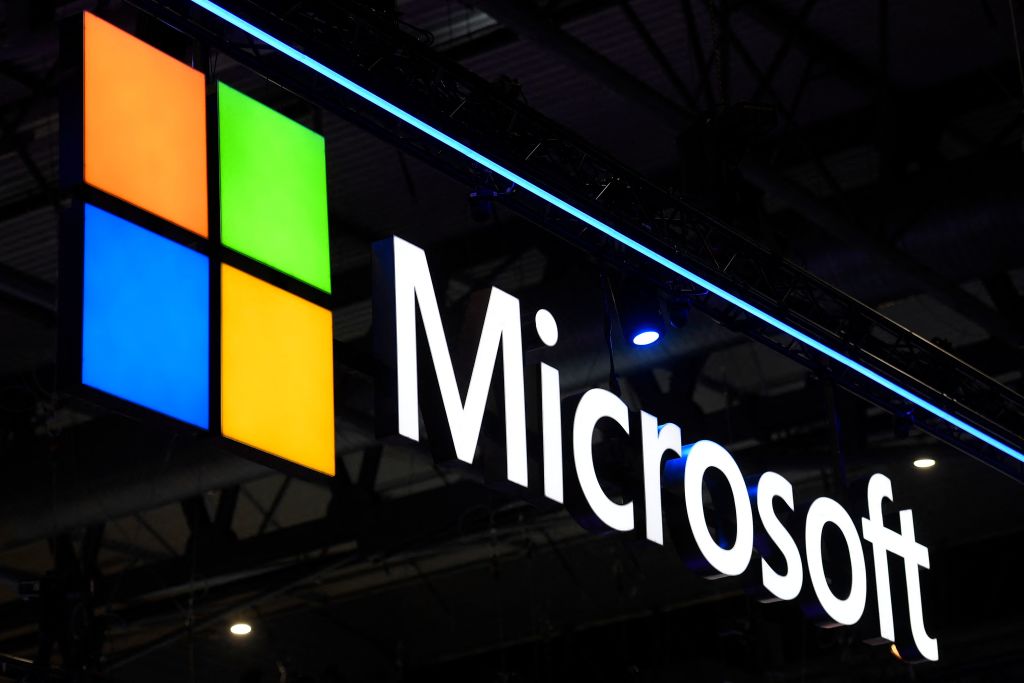 EU opens competition probe of Microsoft bundling Teams with Office 365
The European Union has finally announced a formal antitrust investigation of Microsoft's bundling of Teams with Office 365 and Microsoft 365.
The move comes two years after rival workplace comms company Slack complained to the bloc that Microsoft was unfairly bundling the collaboration and comms software with its popular cloud-based productivity suites for business.
Announcing the probe, the European Commission said it will look into whether Microsoft may have breached EU competition rules by tying or bundling Teams to Office 365 and Microsoft 365.
"The Commission is concerned that Microsoft may be abusing and defending its market position in productivity software by restricting competition in the European Economic Area ('EEA') for communication and collaboration products," it wrote.
"In particular, the Commission is concerned that Microsoft may grant Teams a distribution advantage by not giving customers the choice on whether or not to include access to that product when they subscribe to their productivity suites and may have limited the interoperability between its productivity suites and competing offerings."
The Commission said Microsoft's practices may constitute "anti-competitive tying or bundling" — meaning they could prevent suppliers of other communication and collaboration tools, such as Slack, from competing on a level playing field.
Reached for comment, a Microsoft spokeswoman sent this statement:
We respect the European Commission's work on this case and take our own responsibilities very seriously. We will continue to cooperate with the Commission and remain committed to finding solutions that will address its concerns.
Back in July 2020, Slack made its complaint to the EU about Microsoft public — accusing the tech giant of illegally tying Teams into its market-dominant Office productivity suite and claiming its actions had resulted in "force installing it for millions, blocking its removal, and hiding the true cost to enterprise customers".
Microsoft rebutted the accusations at the time by claiming Teams had been "embraced" by the market in "record numbers" as a result of Covid-19 driving uptake of video conferencing and other digital comms tools.
We've reached out to Slack for a response to the Commission investigation.
Two years ago Slack urged EU regulators to move quickly. It's not clear why the EU has taken its time to act on what is, on the surface, a pretty straightforward complaint — about bundling and tying. But the landscape around regulating digital giants is in the process of changing in the EU so the Commission may be reconfiguring its response to complaints.
Typically, traditional (ex post) antitrust investigations can take years to carry out. Although the Commission does have the ability to deploy interim powers in situations where it believes a suspected abuse of competition could cause irreversible harm to competition — as happened in 2019 in its investigation of chipmaker Broadcom — albeit, the more common route for the bloc's competition regulators has been to investigate first to confirm a breach before taking enforcement action.
The EU's executive also now has additional antitrust enforcement powers, under the Digital Markets Act (DMA), which started to apply in May.
This new ex ante competition regime does also look set to apply to Microsoft's business. We're still waiting on official designations but earlier this month the tech giant informed the Commission it believes it meets the criteria for falling under the regime.
The DMA is targeted at the most powerful digital intermediaries (so-called "gatekeepers") — and at key competitive pinch-points for digital business. The regulation puts a set of up-front obligations and restrictions on designated gatekeepers' core platform services, including limits on their ability to self-favor (such as by bundling or tying). Although exactly which core platform services will be regulated and how exactly the regime's prohibitions will be interpreted in each case remains to be seen. (But on paper the DMA should apply in areas that look relevant to Slack's complaint about Microsoft, including communications services and cloud services.)
With this revised regulatory landscape coming into the play in the EU, Microsoft may, in fairly short order, face up-front restrictions on how it can operate its popular productivity suites which could force it to cut its rivals a little more slack, so to speak. And this factor may explain why it's taken the Commission a bit of time to decide what to do about Slack's complaint.
Enforcement of the DMA is also in the hands of the Commission so it remains to be seen which gatekeepers and core platform services will face priority attention from the bloc once the deadline for compliance expires early next year.