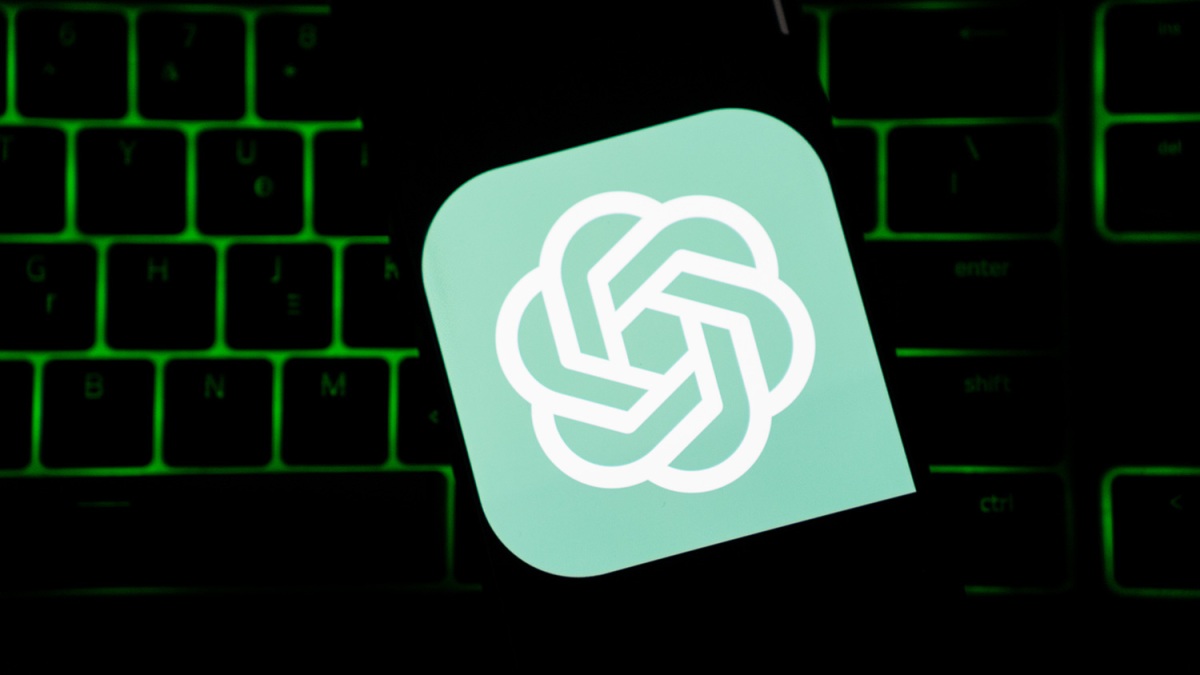 ChatGPT comes to iPad, adds support for Siri and Shortcuts
Less than a month after its release on the App Store, OpenAI's ChatGPT app is getting its first big update. The new version, out today, brings native iPad support to the AI chatbot app, as well as support for using ChatGPT with Siri and Shortcuts. Drag and drop is also now available, allowing users to drag individual messages from ChatGPT into other apps.
The latter could be useful in iPad's split-screen mode, for instance, as you could ask ChatGPT for answers in one window and then drag its replies to another.
On iPad, ChatGPT now runs in full-screen mode, optimized for the tablet's interface. This change, along with drag-and-drop, will likely make it preferable to using the web browser version of the chatbot, which is what many iPad users were still doing ahead of today's release. The update could also drive incremental new downloads of the ChatGPT app, which had popped to the top of the App Store right out of the gate with half a million installs in less than a week from its debut.
It has since rolled out to other markets outside the U.S., including Albania, Croatia, France, Germany, Ireland, Jamaica, New Zealand, Nicaragua, Nigeria, South Korea and the U.K., and promised an Android version would arrive soon.
Another new feature of interest with today's release is ChatGPT's support for Siri and Shortcuts. While that doesn't mean you can fully swap out Siri for the OpenAI chatbot as your iOS device's voice interface, it does mean you can create custom ChatGPT Shortcuts that work with Siri. For instance, you could turn your favorite prompts into Shortcuts and then have those perform an additional step after the query is completed, like saving the response to a different app. You can also now ask Siri to open ChatGPT using voice commands.
Like its iPhone counterpart, iPad users can also opt to upgrade to ChatGPT's paid subscription, ChatGPT Plus, which starts at $20 per month, providing elevated access to ChatGPT even during peak times, faster response times and priority access to new features and improvements.
The ChatGPT mobile app has proven to have staying power in the App Store in the weeks since its launch. In the U.S., the app is still the No. 4 app on the App Store's Top Free charts, for example, and has a 4.8-star rating across 421,000 ratings and reviews — a figure that's hard to achieve for any app. Estimates from third-party app intelligence provider data.ai indicate the app has now seen 7.3 million worldwide installs on iOS, and hasn't left the top five in the U.S. since its debut. The app is also now No. 1 overall in 31 countries worldwide.
Apple this week updated its App Store rules with a seeming eye on ChatGPT clones, noting that submitting apps that impersonate others is a violation of the Developer Code of Conduct and may result in removal from the Apple Developer Program. The App Store had been overrun with ChatGPT pretenders ahead of the arrival of the official version.