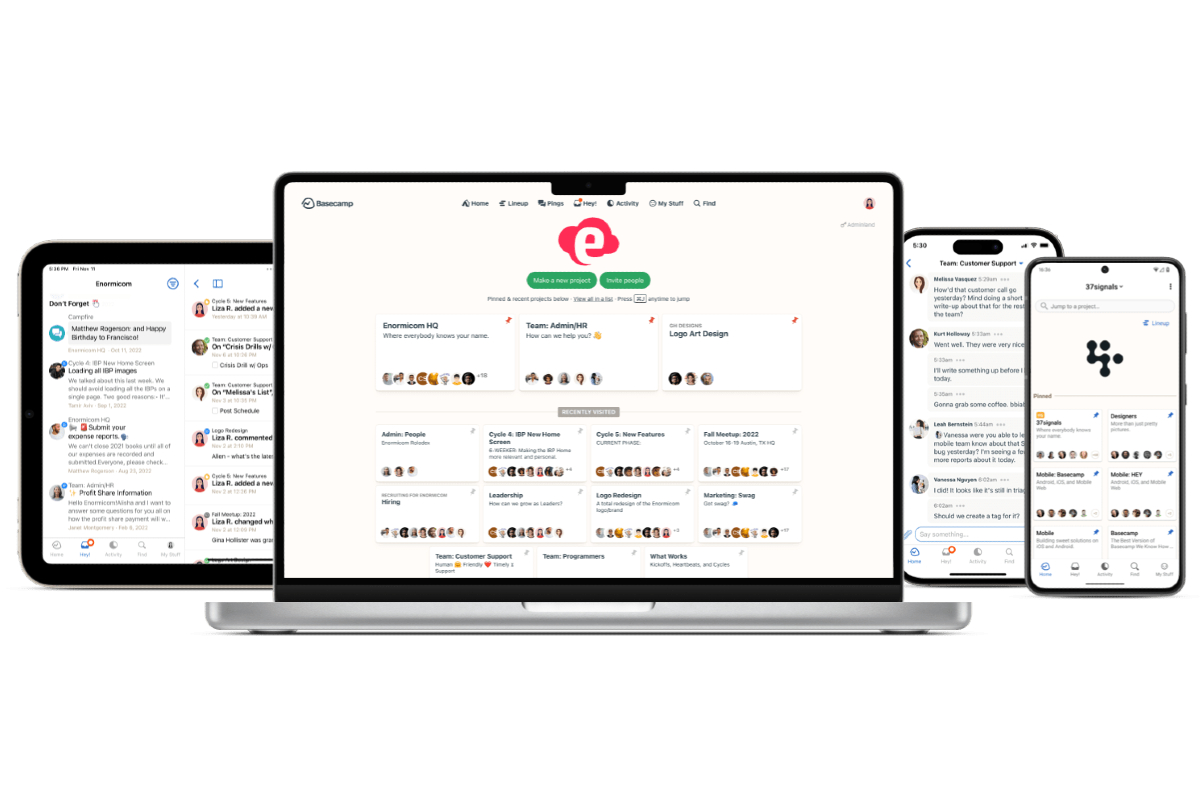 Basecamp introduces special reduced pricing in India
Basecamp, one of the widely used project management tools first released in 2004, is now available to users in India with special reduced pricing that is as low as about $4 a month.
On Tuesday, 37signals co-founder and CEO Jason Fried announced the reduced pricing of Basecamp for new customers in India. The tool is available at a monthly charge of 300 Indian rupees ($3.65) per user in the country, over 75% less than its global pricing of $15 (1,200 Indian rupees). It brings 500GB storage and features such as unlimited projects and lets users invite guests for free.
Basecamp's Pro Unlimited tier — meant for growing businesses, startups and large companies and offers 5TB storage in total and priority support — is priced at 4,800 Indian rupees ($58.48) annually. This shows a drop of more than 80% from the global pricing of $399. There is also the Unlimited tier to pay on a month-on-month basis at 5,650 Indian rupees ($69), over 80% down from the global pricing of $349.
Fried told TechCrunch that the company decided to introduce the special pricing after seeing significant demand from some very small businesses, solo entrepreneurs and freelancers in the country.
"We've been hearing from more and more folks in India who want to use Basecamp but just couldn't afford it," he said, adding that many of the customers expressed their interest after reading the business book Rework, which he penned along with his co-founder David Heinemeier Hansson.
He also noted that the new move is a test for Basecamp's new customers in India that may gradually be expanded to other markets.
"For years, we've considered offering different pricing in different countries but never got around to implementing it. With all this fresh demand coming from India and our desire to test local pricing, we just felt like now was the time," he stated.
Fried did not disclose the exact number of Basecamp users in India, though he mentioned that the country has historically been among its top-five markets globally.
Even though Basecamp was the only choice for many entrepreneurs and teams for some time, offerings such as Asana, Trello and Slack have recently started gaining adoption. Furthermore, newer tools such as ClickUp and Notion have emerged as formidable competitors, challenging Basecamp's market position. Nevertheless, the reduced pricing may help Basecamp attract a number of entrepreneurs and small businesses in the world's second-largest internet market.