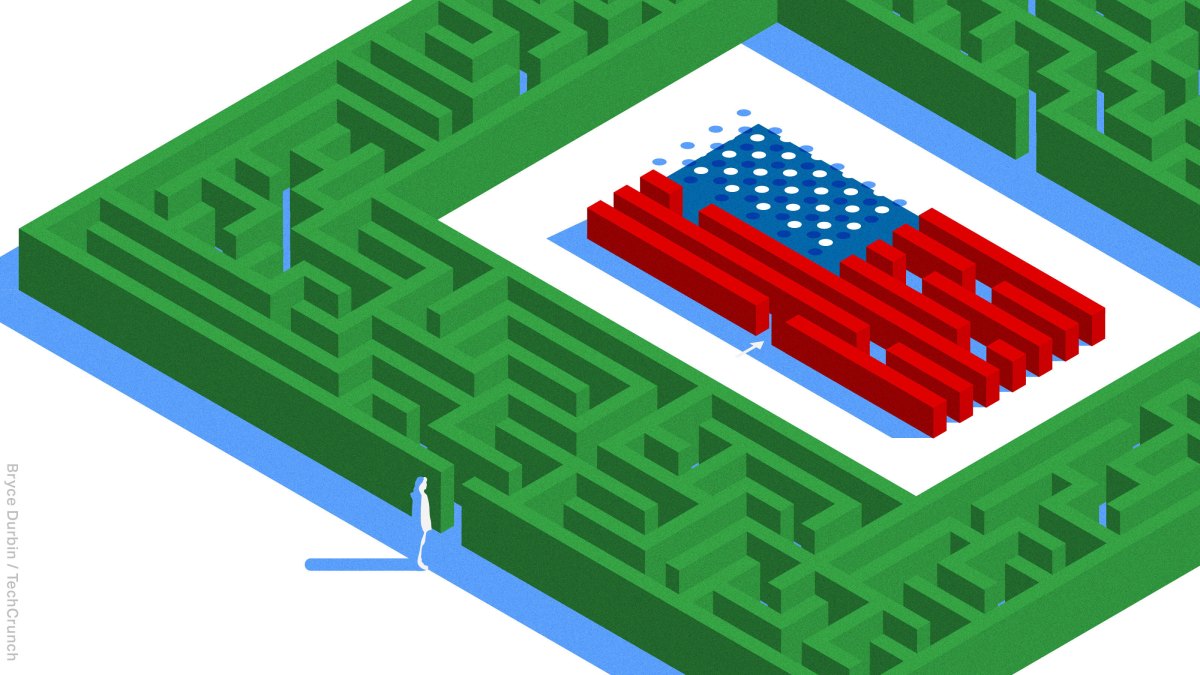 Ask Sophie: Do I need 2 visas to work at 2 different startups?
Here's another edition of "Ask Sophie," the advice column that answers immigration-related questions about working at technology companies.
"Your questions are vital to the spread of knowledge that allows people all over the world to rise above borders and pursue their dreams," says Sophie Alcorn, a Silicon Valley immigration attorney. "Whether you're in people ops, a founder or seeking a job in Silicon Valley, I would love to answer your questions in my next column."
TechCrunch+ members receive access to weekly "Ask Sophie" columns; use promo code ALCORN to purchase a one- or two-year subscription for 50% off.
---
Dear Sophie,
I'm in the U.S. on an H-1B visa, but I want to leave my current job and pursue a couple of startup ideas: One with a few friends, and the other on my own.
Do I need to get two separate visas to work at both companies at the same time? Can I transfer my H-1B to one or both companies?
— Energetic Entrepreneur
Dear Energetic,
Wow! Founding two startups and bringing them both to fruition will certainly keep you busy! I admire your drive and applaud you for your gusto and determination!
Let's first provide some context on work visas versus work permits, and then offer up a few suggestions and alternatives.
Work visas vs. work permits
A work visa, such as the H-1B specialty occupation visa and the O-1A extraordinary ability visa, enables its holder to temporarily live in the U.S. and work only in the engagements included on the original visa petition, Form I-129.
Certain categories of people, such as F-1 students, some dependent spouses of work visa holders, and people pursuing green cards, may be eligible to apply for a work permit that is not tied to any specific employer. (Examples include F-1 OPT, F-1 STEM OPT, E-2 and L-1 spouses, and individuals who have been approved for a green card and have a pending Form I-485, the Application to Register Permanent Residence or Adjust Status.) Also known as an Employment Authorization Document (EAD), a work permit provides proof of authorization to work in the U.S. and enables its holder to get a job or jobs.
Compared to a work visa, an EAD offers wide flexibility to entrepreneurs and founders. That's one reason we often ask our married entrepreneur clients whether their spouse is eligible for a work visa that offers an EAD to a dependent spouse.
H-1B transfer and concurrent H-1Bs
You can transfer your H-1B from your current employer to another employer for part-time or full-time work. You can also hold two or more concurrent H-1Bs from different employers at the same time.
Although an H-1B visa petition is tied to a specific job with a specific employer, there are no limits on the number of H-1B jobs an individual can hold and no standard minimum — or maximum—number of hours a person can work in any given H-1B position.
Since you're currently on an H-1B — and already went through the annual H-1B lottery process — you can transfer your H-1B to another company and avoid having to go through the lottery process again. However, you should keep in mind that the maximum stay allowed under an H-1B visa is typically six years unless you apply for a green card.
So, if you've been inside the U.S. on H-1B status for a cumulative period of four years, transferring your H-1B to your startups would mean you can live and work in the U.S. for two more years in this status.
H-1B transfers and concurrent H-1Bs can be tricky, particularly for early-stage startups, so it's important to create a compliant foundation for immigration sponsorship. You will need to structure your startups so that they are eligible to sponsor you for a position and that clear lines are drawn between the two startup entities. I recommend you work with both a corporate attorney and an immigration attorney.