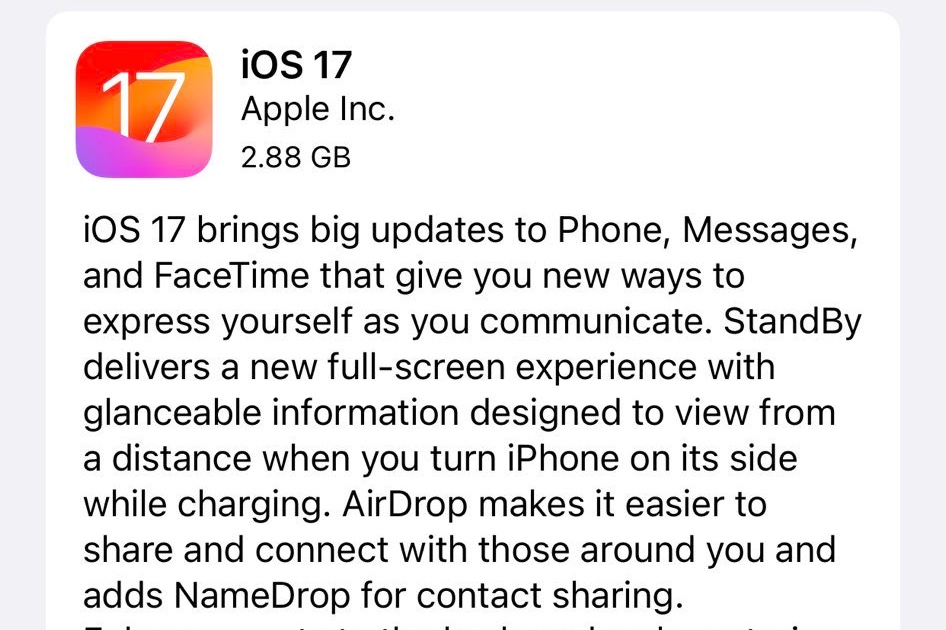 Apple Releases iOS 17 and iPadOS 17 – Get Download Links Here
Apple has just released iOS 17.0 and iPadOS 17.0 to the public. The feature-packed version of iOS is now available on all devices that are iOS 17 compatible.
Users can download and install iOS 17 and iPadOS 17 over the air. However, if you would rather install iOS 17 on your iPhone or iPad manually, then we have the iOS 17.0 IPSW links shared below. You can also find download links for iPadOS 17.0 IPSW below.
All of the links shared below are from Apple's servers. After downloading the right iOS 17 IPSW file on your computer, you can use Finder on Mac or iTunes on Windows in order to manually update or restore your device to iOS 17.0.
iOS 17 is a major iOS release that brings a number of new features and improvements to iPhones and iPads. On iPhones you are getting features like Standby mode, improved auto-correct, improvements to the Phone app, Messages, FaceTime features, a revamped AirDrop experience, new private mode for Safari, improvements for the Music app, AirPlay, Widgets, and more.
Download iOS 17.0 IPSW
Download iPadOS 17.0 IPSW