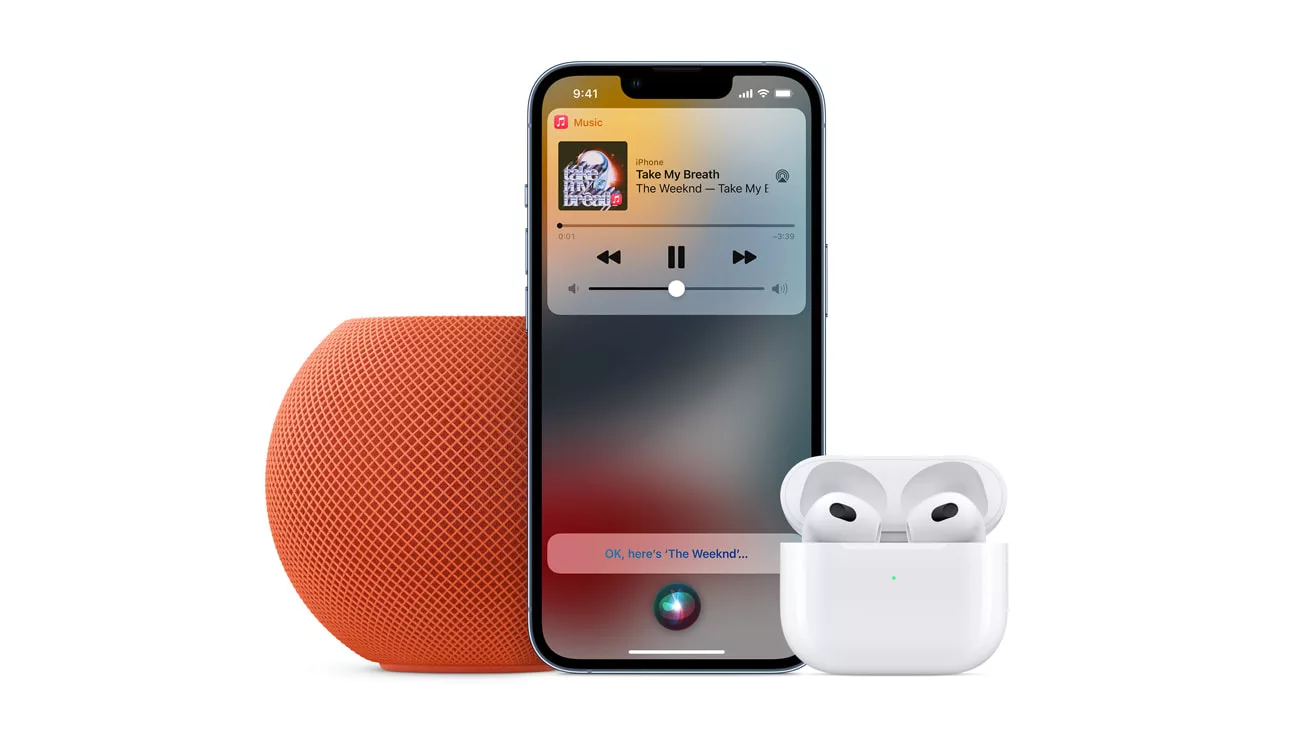 Apple discontinues its Apple Music Siri-only Voice Plan
Remember Apple's most affordable Apple Music subscription, which allowed you to access the service for only $5 per month through Siri? Well, it seems that Apple has decided to discontinue the Apple Music Voice Plan, two years after it was rolled out to let users access the Apple Music library via Siri across their devices. The Cupertino-headquartered tech giant revealed the same on its support page on the Apple Music Voice Plan, and it is no longer listed as an option on the Apple Music webpage.
"Beginning in November, Apple will discontinue the Apple Music Voice plan. We are focused on delivering the best, most robust music experience possible for our customers, with features like immersive Spatial Audio, Apple Music Sing with real-time lyrics, intuitive browse and discovery features, and so much more. All Apple Music plans already work seamlessly with Siri, and we will continue to optimize this experience," read the support page.
While the discontinuation of the Voice Plan is a notable development, Apple Music continues to offer a range of subscription options, ensuring that users with different needs and preferences can enjoy music streaming on their own terms. Whether you are an individual listener, a student, or part of a family, Apple will continue to provide a variety of plans to accommodate your music streaming requirements. Moreover, all Apple Music plans offer the convenience of Siri voice control, ensuring that users can continue to enjoy a seamless listening experience.
With the ending of the Apple Music Voice Plan, the most budget-friendly choice now available is the student plan, which comes at $5.99 per month and includes Apple TV+ at no extra cost. Users can also select the $10.99 per month individual subscription or share the cost of a $17 family plan with their relatives. For a more comprehensive experience, Apple offers the Apple One bundle, which starts at $19.95 per month and grants access to multiple Apple services. The prices of the Student, Individual, and Family plans were hiked last year.
Apple has not explicitly detailed the reasons behind discontinuing the Voice Plan. However, it is likely that the limitations and the voice-only interaction of the plan contributed to this decision. Users may have found the Siri-only experience less versatile compared to traditional Apple Music plans that offer a broader range of features and control. Furthermore, while the Voice Plan provided an economical entry point into Apple Music, it came with a set of limitations. Users on this plan could not add songs to their library, create custom playlists, or use the service on non-Apple devices. Moreover, it did not support high-quality audio formats such as lossless or Dolby Atmos.
In case you were on a free trial of the Voice plan, Apple notes that you can continue on your plan for the duration of your first billing cycle once the free trial is over. For those who are currently subscribed to the Voice Plan, Apple is taking steps to ensure a smooth transition. The company has confirmed that existing subscribers can continue using the Voice Plan for the duration of their final billing cycle. However, once that cycle concludes, their access to the Voice Plan will be terminated – so there will be no auto-renewal of this plan. Apple intends to notify existing subscribers of these changes before the end of their final billing cycle.