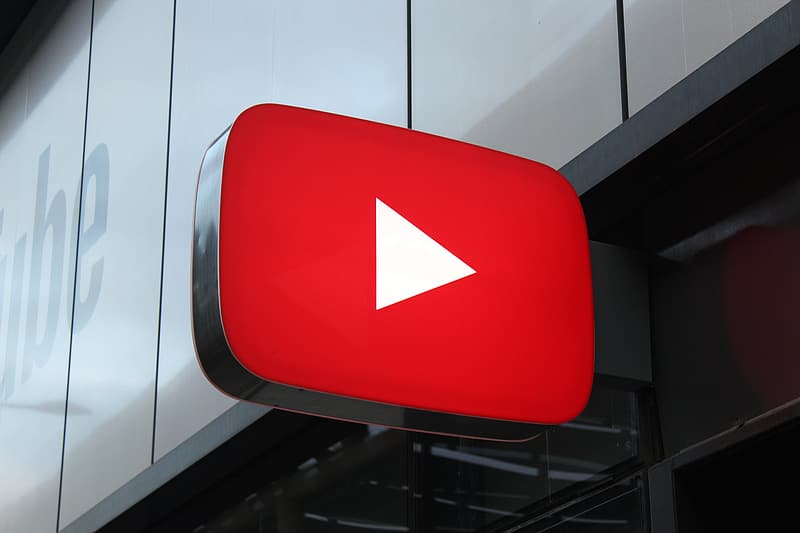 YouTube is rolling back its election misinformation rules
In a move that is likely to ignite a firestorm of debates, Alphabet-owned YouTube made a reversal of its election misinformation policy, making a U-turn on its stance on election denialism. Alphabet's video-sharing unit announced in a blog post that it will no longer remove content containing false claims related to the U.S. presidential elections in 2020 and earlier. This is an unexpected move, given that it comes at a time when former US president Donald Trump and others continue to spread baseless and unfounded about the results of the 2020 elections, and a crucial impending 2024 US presidential elections.
Axios first reported the changes.
Effective immediately, the new election misinformation policies ensures that YouTube will no longer remove content that "advances false claims that widespread fraud, errors, or glitches occurred in the 2020 and other past US Presidential elections." YouTube said that it "carefully deliberated this change," but didn't provide further examples of what factors or instances it considered when weighing its decision. Nonetheless, it will be more forthcoming about further details about its approach to the 2024 election in the coming months.
While this policy change does not explicitly endorse or condone election denialism, it does create an environment where such content can persist on the platform. YouTube is already facing criticism from US-based media groups for making this move – Nora Benavidez, a representative from the nonpartisan organization Free Press, took to Twitter to announce that YouTube "is dead wrong in asserting that removing false election content curtails political speech w/o meaningfully reducing real-world harms."
YouTube is dead wrong in asserting that removing false election content curtails political speech w/o meaningfully reducing real-world harms. Election lies & call for violence absolutely inspire real-world harms. This is the wrong direction:https://t.co/UrWSvvXkd9

— Nora Benavidez (@AttorneyNora) June 2, 2023
These are valid concerns about the potential consequences of allowing misinformation to thrive on YouTube, which is one of the most prominent platforms today. Election denialism undermines the foundations of democratic processes and can contribute to public distrust in institutions by allowing the spread of false information and conspiracy theories surrounding elections. By casting doubt on the legitimacy of election results, it can also can erode public confidence in the electoral process and hinder constructive public discourse.
This is why striking the right balance between the need for free speech with the responsibility to combat misinformation is tough, but essential to ensure and protect public trust in the information ecosystem. While YouTube maintains that it remains committed to combating misinformation, critics argue that this policy change essentially allows the propagation of false narratives surrounding the election, including denial of its legitimacy.
For those who need a refresher, Donald Trump and his allies flooded social media platforms with false claims of victory, and that Joe Biden lost the 2020 US presidential elections. As unfounded allegations of widespread voter fraud continued to propagate across social media platforms at that time, it led to confusion and the dissemination of false information among segments of the population. YouTube, along with other social media platforms, faced backlash for delayed action when it came to labeling and removing videos that showed misinformation or falsely claimed widespread voter fraud.
And after the attacks on the US Capitol in 2021 – which was fueled by baseless claims about election fraud – the pressure on social media companies to combat election misinformation continued to increase. In time, YouTube announced that it would remove any content on its platform that misled its viewers with claims of widespread fraud or other errors during the elections. Since then, the video-sharing platform claims to have removed "tens of thousands" of videos that contained misleading content.
This approach aimed to curb the spread of misinformation and maintain the integrity of the electoral process, especially at a time when social media platforms faced increasing scrutiny for their role in disseminating false information and its potential impact on public opinion and democratic processes. YouTube's previous stance was aligned with the broader industry trend of combating misinformation on their platforms.
"In the current environment, we find that while removing this content does curb some misinformation, it could also have the unintended effect of curtailing political speech," YouTube announced in its blog post, adding that it was "time to re-evaluate the effects of this policy in today's changed landscape." With this change to its policies, YouTube also aims to provide "a home for open discussion and debate during the ongoing election season."
For now, other elements of its election misinformation policies remain in place, YouTube noted in its blog post. This includes prohibitions against content that could mislead users about how and when to vote, false claims that could discourage voting and content that "encourages others to interfere with democratic processes."