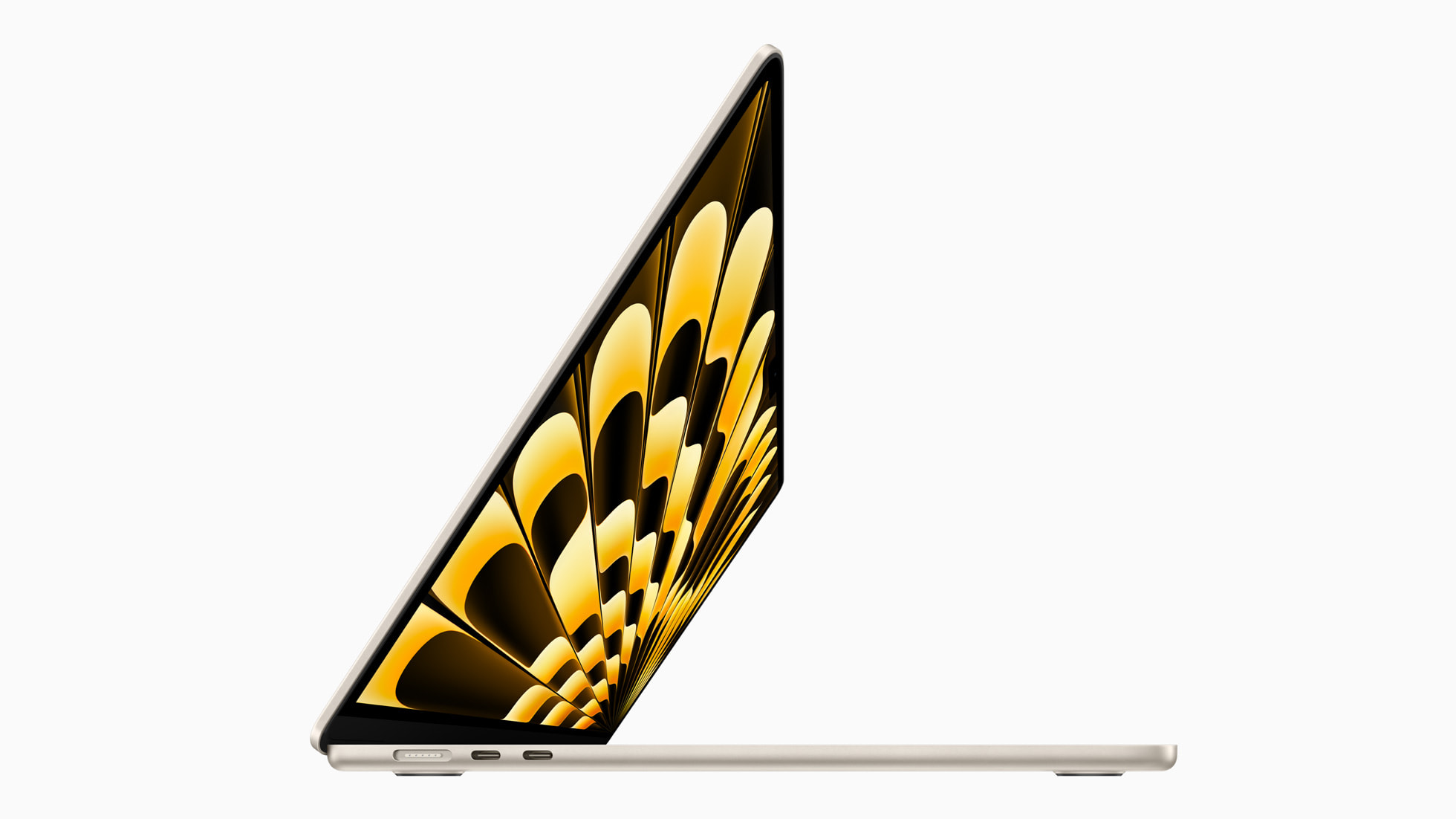 WWDC 2023: Apple announces a new M2 Ultra chip, a 15-inch Macbook Air and 2 new Macs
While most of the anticipation for this year's Apple WWDC was focused around the $3499 'Vision Pro' mixed reality headset, the Cupertino-giant also quietly rolled out upgrades to its Mac and MacBook line-up. The MacBook Air is getting a new, sleek-looking M2-powered 15-inch model, two new Macs — Mac Pro and Mac studio — have been added to an already impressive Mac line-up and a new M2 Ultra chip has been unveiled.
To start with, lets go ahead with the Macbook Air. While it is easily the thinnest 15-inch laptop on the market right now, there is not much to write about the MacBook Air though. It does all the basics right, which its original 13 inch cousin done, but with a larger screen real estate. What that added real estate does offer, is an extended battery life over an above the already impressive 13 inch MacBook Air.
When compared to the best-selling 15-inch PC laptop with a Core i7 processor, the new MacBook Air is up to twice as fast. Apple claimed a battery life of up to 18 hours — 50 percent more than on the PC — even with a better display and better performance. The 15-inch MacBook Air features Apple's powerful 8-core CPU with four performance cores and four efficiency cores, a 10-core GPU and a 16-core Neural Engine. M2 also delivers 100GB/s of memory bandwidth and supports up to 24GB of fast unified memory.
With the new 15 inch model launch, the 13-inch MacBook Air with M2 gets a new starting price of $1,099 — $100 less than before.
2 new, uber-powerful Macs
At the WWDC, Apple made the event a serious hardware affair, by adding an even more powerful line-up to the already unrivalled Apple Silicon Macs — Mac Studio and Mac Pro. Apple calls them its "most powerful Macs ever made".
Mac Studio features M2 Max and the new M2 Ultra, delivering a huge boost in performance in a decently compact design. Apple claims that the Mac Studio is up to 6x faster than the most powerful Intel-based 27-inch iMac, and up to 3x faster than the previous-generation Mac Studio with M1 Ultra.
Mac Pro, now featuring M2 Ultra, combines the unprecedented performance of Apple's most powerful chip with the versatility of PCIe expansion. Mac Pro is up to 3x faster than the previous-generation Intel-based model. Featuring up to 192GB of unified memory, Mac Studio with M2 Ultra and Mac Pro have far more memory than the most advanced workstation graphics cards, taking on demanding workloads other systems can't even process.
"The new Mac Studio and Mac Pro with Apple silicon are the two most powerful Macs we've ever made," said John Ternus, Apple's senior vice president of Hardware Engineering.
Apple has already kind of established a dominance, when it comes to computers needed for studio editing and high-end graphics performance. Intel, for a decently long time now, has failed to find much of a place in that segment. With the two new Macs, Apple's position is sure to be further cemented. All of Apple Silicons are already at least two generations ahead of competition, and with this quick new upgrades to chips, it will be difficult for other global chipmakers — including AMD and Nvidia — to catch up.
Both new Macs are available to order starting today, and will arrive to customers, and will be available in Apple Store locations and Apple Authorised Resellers, beginning Tuesday, June 13.