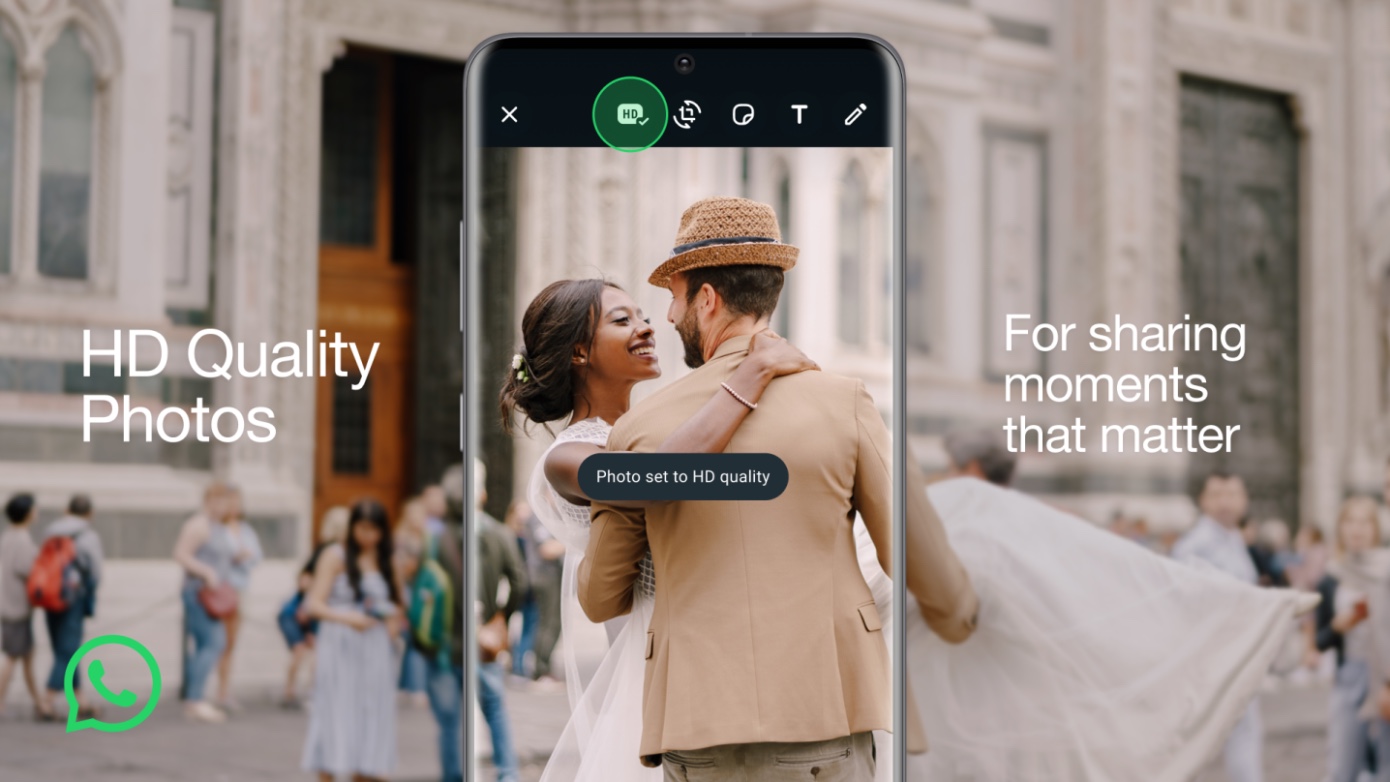 WhatsApp Now Lets You Share HD Photos With Others, HD Videos To Follow Soon
If you have sent photos and videos to your friends over WhatsApp, you would know the popular messaging app significantly reduces the quality of media files sent through it by applying automatic compression on the image.
While the compressed images made image transfers fast due to their small size, they also reduced the quality of the photos for the recipient.
Now WhatsApp has announced that it is finally launching the HD Photos feature, enabling its users to send high-quality photos to their friends.
Previously when you tried to send an iPhone photo via WhatsApp, its size was reduced to 960×1280 pixels. With the HD Photos feature, WhatsApp will be able to send photos at the original resolution of 3024×4032 pixels.
Both standard and HD photo-sharing options will be available to the users. Users will be able to tap on the photo quality option while sending the photos and choose between Standard quality or HD quality. When you choose HD quality, the receiver will see an 'HD' label on the photos.
WhatsApp will soon expand the HD sharing feature to video as well, allowing users to share videos in HD resolutions.
WhatsApp has started rolling out the HD photos feature to the users, and it should become available on your device soon. Make sure you are running the latest version of WhatsApp.
(Source: TechCrunch)