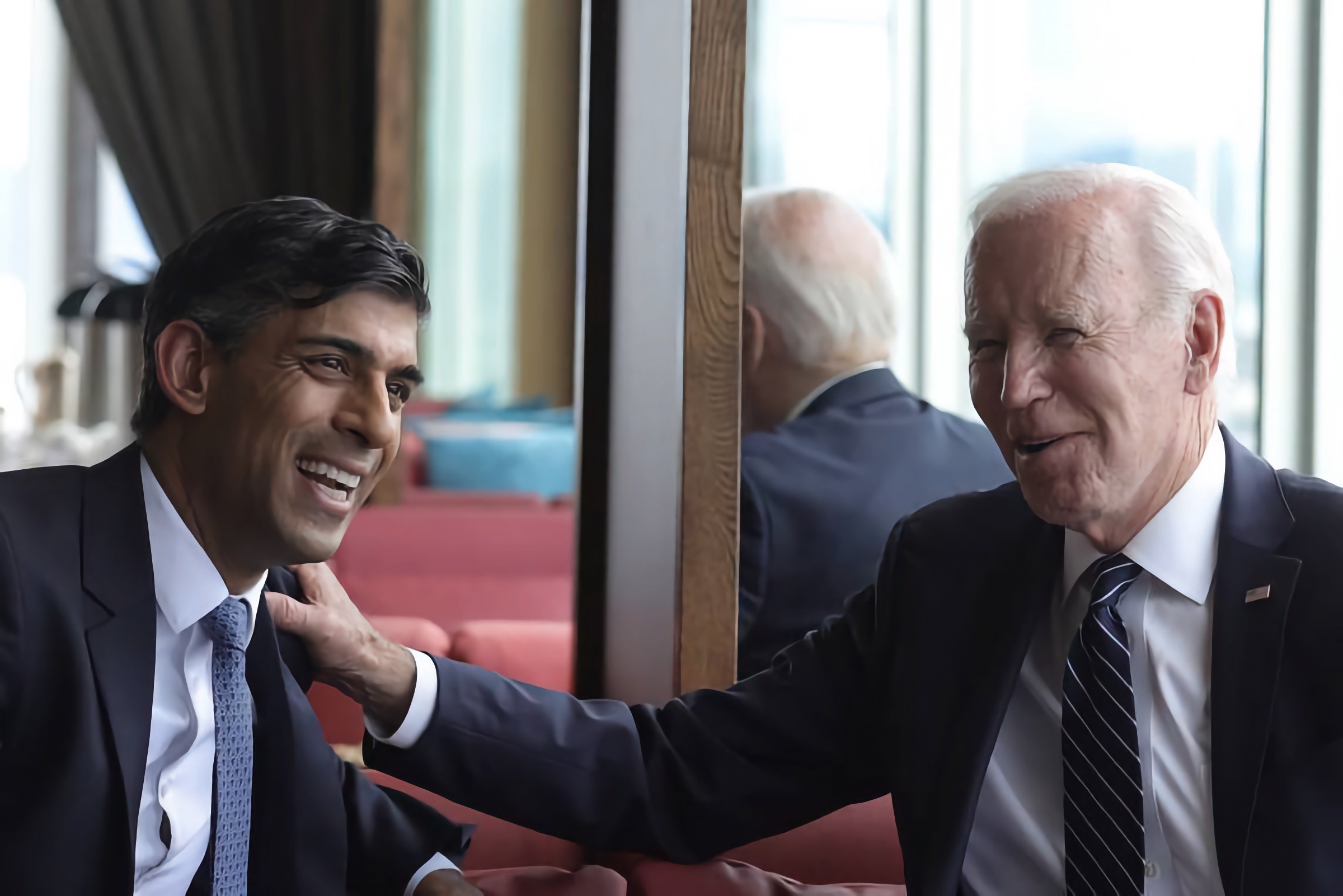 UK will host global AI summit to address potential risks
The UK has announced that it will host a global summit this autumn to address the most significant risks associated with AI.
The decision comes after meetings between Prime Minister Rishi Sunak, US President Joe Biden, Congress, and business leaders.
"AI has an incredible potential to transform our lives for the better. But we need to make sure it is developed and used in a way that is safe and secure," explained Sunak.
"No one country can do this alone. This is going to take a global effort. But with our vast expertise and commitment to an open, democratic international system, the UK will stand together with our allies to lead the way."
The UK government believes that the country is the natural place to lead discussions due to hosting Europe's largest AI industry, which is only behind the US and China on the world stage. 
The AI industry in the UK employs over 50,000 people and contributes more than £3.7 billion to the country's economy. US tech giant Palantir announced today it will make the UK its new European HQ for AI development.
"We are proud to extend our partnership with the United Kingdom, where we employ nearly a quarter of our global workforce," said Alexander C. Karp, CEO of Palantir.
"London is a magnet for the best software engineering talent in the world, and it is the natural choice as the hub for our European efforts to develop the most effective and ethical artificial intelligence software solutions available."
The urgency to evaluate AI risks stems from increasing concerns about the potential existential threats posed by this technology. Earlier this week, an AI task force adviser to the UK prime minister issued a stark warning: AI will threaten humans in two years.
McKinsey, a global consulting firm, predicts that between 2016 and 2030, AI-related advancements could impact approximately 15 percent of the global workforce, potentially displacing 400 million workers worldwide. In response, global regulators are racing to establish new rules and regulations to mitigate these risks.
"The Global Summit on AI Safety will play a critical role in bringing together government, industry, academia and civil society, and we're looking forward to working closely with the UK Government to help make these efforts a success," said Demis Hassabis, CEO of UK-headquartered Google DeepMind.
The attendees of the upcoming summit have not been announced yet, but the UK government plans to bring together key countries, leading tech companies, and researchers to establish safety measures for AI.
Prime Minister Sunak aims to ensure that AI is developed and utilised in a manner that is safe and secure while maximising its potential to benefit humanity.
Sridhar Iyengar, MD of Zoho Europe, commented:
"Earlier this year, the whitepaper released in the UK highlighted the numerous advantages of artificial intelligence, emphasising its potential as a valuable tool for enhancing business operations.

With the government's ongoing ambition to position the UK as a science and technology superpower by 2030, and coupled with Chancellor Jeremy Hunt reiterating his vision of making the UK the 'next Silicon Valley', the UK's leading input here could be extremely helpful in achieving these goals."
Iyengar emphasised the advantages of AI and its potential to enhance various aspects of business operations, from customer service to fraud detection, ultimately improving business efficiencies.
However, Iyengar stressed the need for a global regulatory framework supported by public trust to fully harness the power of AI and achieve optimal outcomes for all stakeholders.
The European Union is already working on an Artificial Intelligence Act but it could take up to two-and-a-half years to come into effect. China, meanwhile, has also started drafting AI regulations, including proposals to require companies to notify users when an AI algorithm is being used.
These ongoing efforts highlight the global recognition of the need for comprehensive regulations and guidelines to manage AI's impact effectively.
"To fully harness the power of AI and ensure optimal outcomes for all stakeholders, a global regulatory framework supported by public trust is essential," added Iyengar.
"As AI becomes increasingly integrated into our daily lives, adopting a unified approach to regulations becomes crucial."
The UK's decision to host a global AI safety measure summit demonstrates its commitment to proactively addressing the risks associated with AI. As the world grapples with the challenges posed by AI, global cooperation and unified regulatory approaches will be vital to shaping the future of this transformative technology.
(Image Credit: No 10 Downing Street)
Related: AI leaders warn about 'risk of extinction' in open letter
Want to learn more about AI and big data from industry leaders? Check out AI & Big Data Expo taking place in Amsterdam, California, and London. The event is co-located with Digital Transformation Week.
Explore other upcoming enterprise technology events and webinars powered by TechForge here.