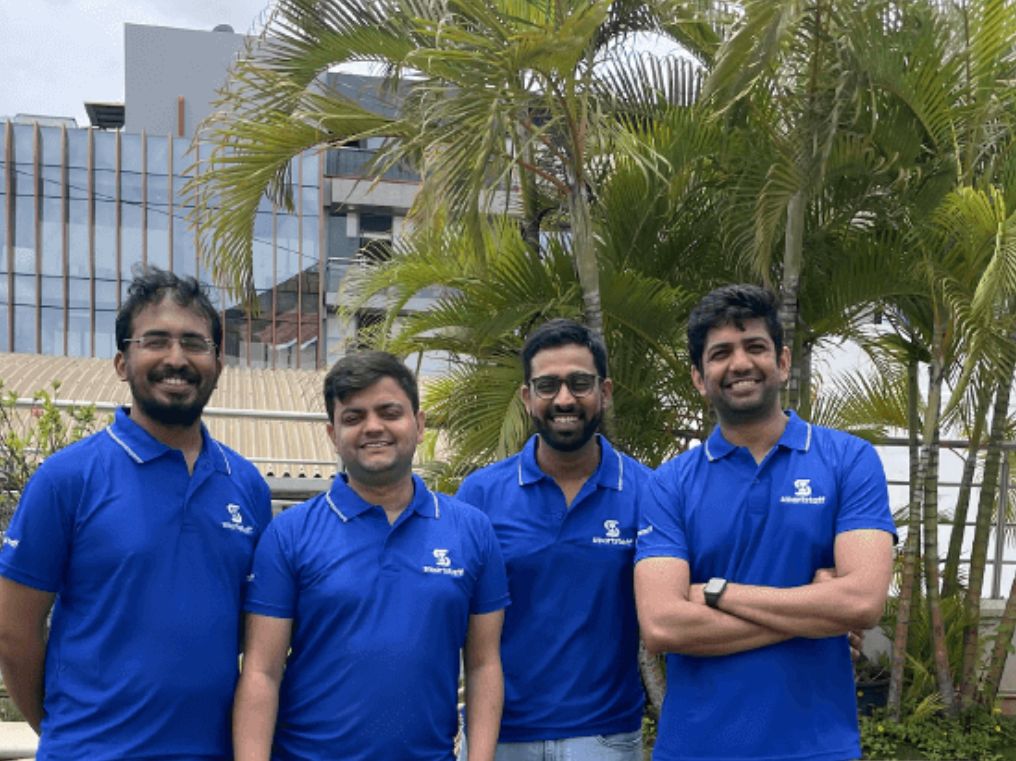 Smartstaff raises $6.2Mn in Series A as it expands its blue collar workforce management platform
Smartstaff, the Blume Ventures / Nexus VP-backed blue collar workforce management and recruitment platform, has bagged a fresh $6.2Mn in Series A from existing and new investors. The round includes Nexus Ventures, Arkam Ventures, Blume Ventures and Alteria Capital, taking the startup's total fundraise to $10.5Mn. It had earlier raised $4.3Mn in seed, back in 2021, from largely the same set of investors.
Founded in 2020 by the quartet of Arpit Dave, Viral Chhajer, Gnanesh Chilukuri, and Aravind Reddy, Smartstaff digitizes workforce management practices of firms to make it easier for them to hire and manage their blue-collar workforce. Its easy-to-use mobile-based workforce management and staffing solution helps industries upgrade from legacy processes while decreasing attrition and absenteeism (which are up to 30% and 20% respectively at the shift level at the average manufacturing plant), and improves the workers' visibility into payouts, statutory contributions, and their timesheets.
The startup has pivoted slightly, to now focus on the manufacturing industry, where bulk of India's blue collar job creation takes place. In the past two years, Smartstaff claims to have successfully recruited, trained, and employed 11,000 workers across 50 different manufacturers. This has in-turn facilitated 3 million shifts, resulting in workers collectively earning over ₹100 crore in wages.
On the recent fundraise, Arpit Dave, one of the co-founders and CEO said, "This investment serves as a testament to the immense value and potential that Smartstaff brings to India's growing manufacturing industry. With the unwavering support of our investors, we are well-positioned to revolutionize and streamline the traditional staffing landscape".
India's manufacturing sector is expected to grow steadily at 8-10% over this decade, thus presenting itself as a lucrative market for Smartstaff to expand. Additionally, while the startup helps in recruiting, it has now also expanded to provide post-recruitment services such as payroll management, thus allowing to increase revenue lifecycle per customer.
From the workers' perspective, the platform offers various benefits including instant advance salary, loans, leave bonuses, live chat support, an emergency SOS feature, and a dedicated helpline for the specific needs of female workers. This commitment to employee well-being has significantly contributed to their ability to retain workers and reduce attrition by half of the industry standard.