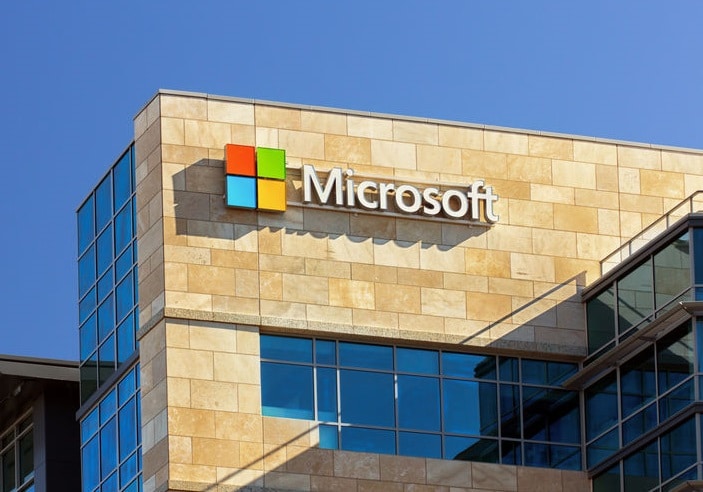 Microsoft's revenue for Q4 FY23 shows modest rise amid AI costs, stock takes a hit
Microsoft's recent push into the AI sector had done wonders for its stocks, but some of the momentum has now been arrested with a slowdown in its Azure cloud and Windows PC businesses. The company's shares clocked a drop of nearly 4% to drop to $337.77 in after-hours trading, even though the company's overall earnings for Q4 FY23 managed to beat analyst estimates.
For what is the company's strongest financial quarter, the tech giant beat Wall Street estimates by posting $56.2 billion in revenue (an 8% increase), even as the growth of revenue from its Azure cloud service slowed down during the period. Revenue from Azure clocked a growth of 26% in the quarter, a decrease when compared with 27% in the previous quarter.
The company also posted earnings per share (EPS) of $2.69, beating estimates of $2.55 in EPS and $55.5 billion in revenue. Its net income climbed to an all-time high of $20.1 billion during the quarter (a growth of 20%) alongside a similar growth in the company's gross sales as well. Its operating income for the period rose by 18% to reach $24.3 billion, while the company's top line grew by 21% over the past 12 months.
The slowed growth of Microsoft's Azure service is worrying, given that it makes up a healthy part of the company's cloud revenue, Microsoft noted in its earnings call. The personal computing division (which includes Windows, Bing and gaming) failed to clock impressive numbers during the period, clocking a drop of 4% to bring in $13.9 billion in revenue. Windows OEM revenue dropped by 12%, while revenue from the company's Windows Commercial products and cloud services rose by 2%. Revenue from LinkedIn rose by 5%. "We delivered a solid close to the fiscal year driven by Microsoft Cloud quarterly revenue of $30.3 billion, up 21% (up 23% in constant currency) year-over-year," said Amy Hood, Executive VP and CFO at the company.
"Organizations are asking not only how – but how fast – they can apply this next generation of AI to address the biggest opportunities and challenges they face – safely and responsibly," Satya Nadella, chairman and CEO of Microsoft, commented on the matter. "We remain focused on leading the new AI platform shift, helping customers use the Microsoft Cloud to get the most value out of their digital spend, and driving operating leverage."
Ever since the start of the year, Microsoft positioned itself as a bigshot in the AI sector, pouring billions into AI and OpenAI's ChatGPT to integrate generative AI into its products. The tech giant's foray into the AI space witnessed the birth of its own chatbot, a new generative AI "Copilot" tool across its family of apps, and more. AI capabilities are now offered in Microsoft Azure. The company also recently teamed up with Meta to release Llama 2, the open-source large language model which would be free for commercial or developer use.
"Organizations are asking not only how – but how fast – they can apply this next generation of AI to address the biggest opportunities and challenges they face – safely and responsibly," Nadella announced in an official statement. "We remain focused on leading the new AI platform shift, helping customers use the Microsoft Cloud to get the most value out of their digital spend and driving operating leverage."