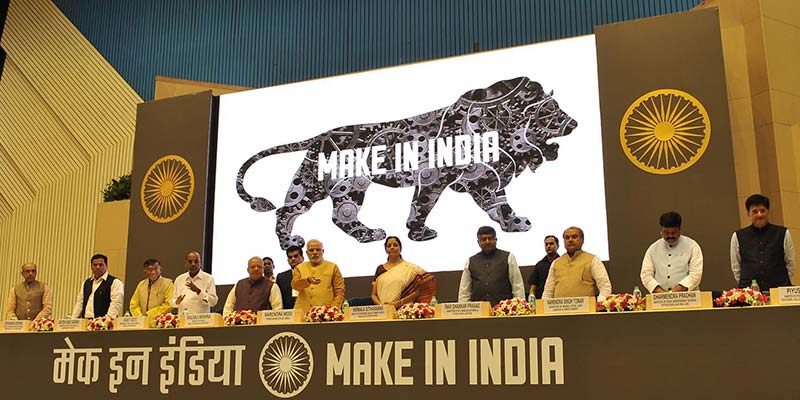 'Make in India' initiative yields 2 billion domestically assembled phone shipments during 2014-22
In the pursuit of self-sufficiency in mobile phone assembly, India has witnessed a significant shift in its manufacturing landscape. Between 2014 and 2022, the nation achieved a remarkable milestone by shipping 2 billion domestically assembled smartphone and feature phones under the "Make in India" initiative, marking a CAGR of 23% during the period.
This drive for local manufacturing has not only reduced dependence on imports but has also propelled India to become the world's second-largest mobile phone producer. This development further establishes the South-Asian nation as an attractive destination for the assembling of smartphones, something that comes at a time when the likes of Apple are already looking to move the production of its devices from China to India.
A report by Counterpoint Research confirms the development, attributing this to reasons such as huge internal demand, increasing digital literacy and government push in the country. In fact, India accomplished the assembly of the last 500 million smartphones and feature phones in just two years, a feat that firmly establishes the nation as the world's second-largest mobile phone producer. This rapid pace of growth has propelled India to the forefront of the global mobile manufacturing arena, solidifying its status as a key player alongside industry giants like China.
In this regard, the Indian government has played a pivotal role in propelling the nation's mobile manufacturing sector forward. Its schemes and initiatives such as the Phased Manufacturing Program (PMP), Make in India, Production Linked Incentive (PLI) and Atma-Nirbhar Bharat (Self-Reliant India) have done wonders to nurture a thriving manufacturing ecosystem in the country, as well as to transform India into a "semiconductor manufacturing and export hub."
A striking 98% of all mobile phone shipments in the Indian market during 2022 were domestically produced, a significant surge compared to a mere 19% in 2014, Research Director Tarun Pathak informed, adding that 16% of the production was exported. "We have also seen increasing local value addition and supply chain development in the country. Local value addition in India currently stands at an average of more than 15%, compared to the low single digits eight years ago." Currently, about 200 smartphone and feature brands are assembling in India today, which includes the likes of Apple, Xiaomi, Samsung, Oppo, and others.
"Many companies are setting up units in the country for manufacturing mobile phones as well as components, leading to growing investments, increasing jobs and overall ecosystem development. The government now intends to capitalize on its various schemes to make India a 'semiconductor manufacturing and export hub'. Going forward, we may see increasing production, especially for smartphones, as India gears to bridge the urban-rural digital divide and also become a mobile phone exporting powerhouse," he added.