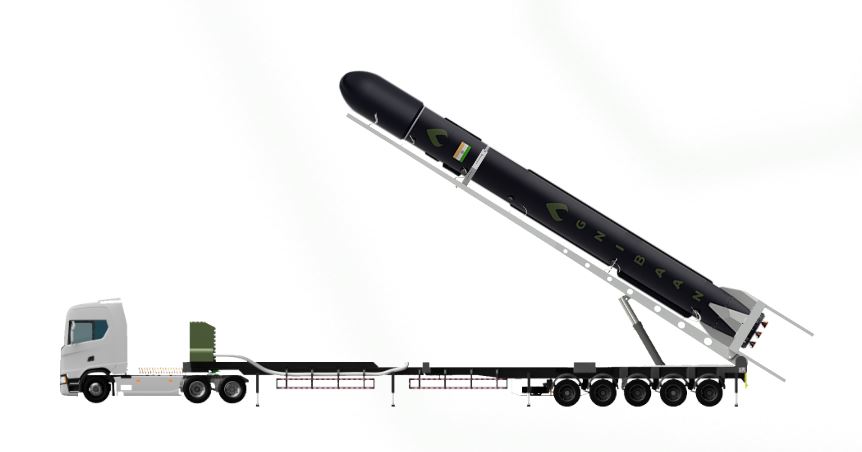 Indian space startup Agnikul Cosmos raises $26.7Mn in Series B Funding
There are continuous flashes of positive signs coming in for India's nascent but rapidly growing private space tech ecosystem. Chennai-based space startup Agnikul Cosmos is making waves in the private space sector as it secures nearly $26.7 million in its Series B funding. The funding round, which marks a significant milestone for the company, brings Agnikul Cosmos's total capital raised to date to an impressive $40 million. This latest achievement is a testament to India's growing prominence in the global space industry and signifies the tremendous potential for private space ventures in the country.
Notably, this feat comes ahead of Agnikul Cosmos's first-ever rocket launch, scheduled to take place within the next two months. This launch is poised to be a pivotal moment for India's space exploration and commercialisation endeavours. Agnikul also became the first in the country, to set up a private rocket launch pad.
Agnikul Cosmos, whose name draws inspiration from the Hindi and Sanskrit word for fire, is aiming high in a space industry that has traditionally been dominated by government agencies. The startup is set to launch a suborbital rocket from its very own launch pad, a groundbreaking step that will make it India's second private space launch entity, following Skyroot's Vikram-S. This momentous achievement signals a new era for India's private space sector, which is rapidly gaining momentum.
The significance of this accomplishment becomes apparent when viewed through the broader lens of India's space exploration efforts. In August 2023, India etched its name in history by becoming the first country to successfully land on the previously unexplored south pole of the moon. The Chandrayaan-3 mission, as it is known, not only demonstrated India's prowess in space exploration but also gave a significant boost to private space startups like Agnikul Cosmos. The credibility and recognition garnered from this mission undoubtedly helped the startup in securing its recent round of funding.
Agnikul Cosmos is committed to reducing the cost of launches and enhancing accessibility to space. The startup's approach involves lowering launch costs to a fraction of what competitors offer, making it an attractive option for businesses looking for cost-effective and reliable launch services. In addition, Agnikul Cosmos plans to offer a launch platform where pricing is not tied to payload mass, further expanding its appeal to a wide range of customers.
This is not the first time Agnikul Cosmos has made headlines in the space industry. The company gained recognition for its groundbreaking achievements, including the successful test of a single-piece 3D-printed rocket engine, an accomplishment that marked a significant milestone in the Indian space sector. Agnikul Cosmos's dedication to innovation and customer-centric approach has set it on a promising trajectory for success.
Looking back at Agnikul Cosmos's journey, the company started as a Chennai-based aerospace startup in 2017. It is based at the National Center for Combustion R&D at IIT Madras. Over the years, the startup has been involved in various activities, from developing igniters and thrusters to building launch vehicles capable of deploying micro and nanosatellites into low Earth orbits. Agnikul Cosmos is well on its way to achieving its mission of providing on-demand launch services, bridging the gap for smaller satellite developers who often have to rely on larger satellite and rocket companies.
Agnikul Cosmos has also been proactive in forming key partnerships. The startup signed a memorandum of understanding with an Italian aerospace company, Leaf Space, to conduct ground station services. Additionally, it has partnered with a launch port in South Australia, paving the way for international collaborations in the future.