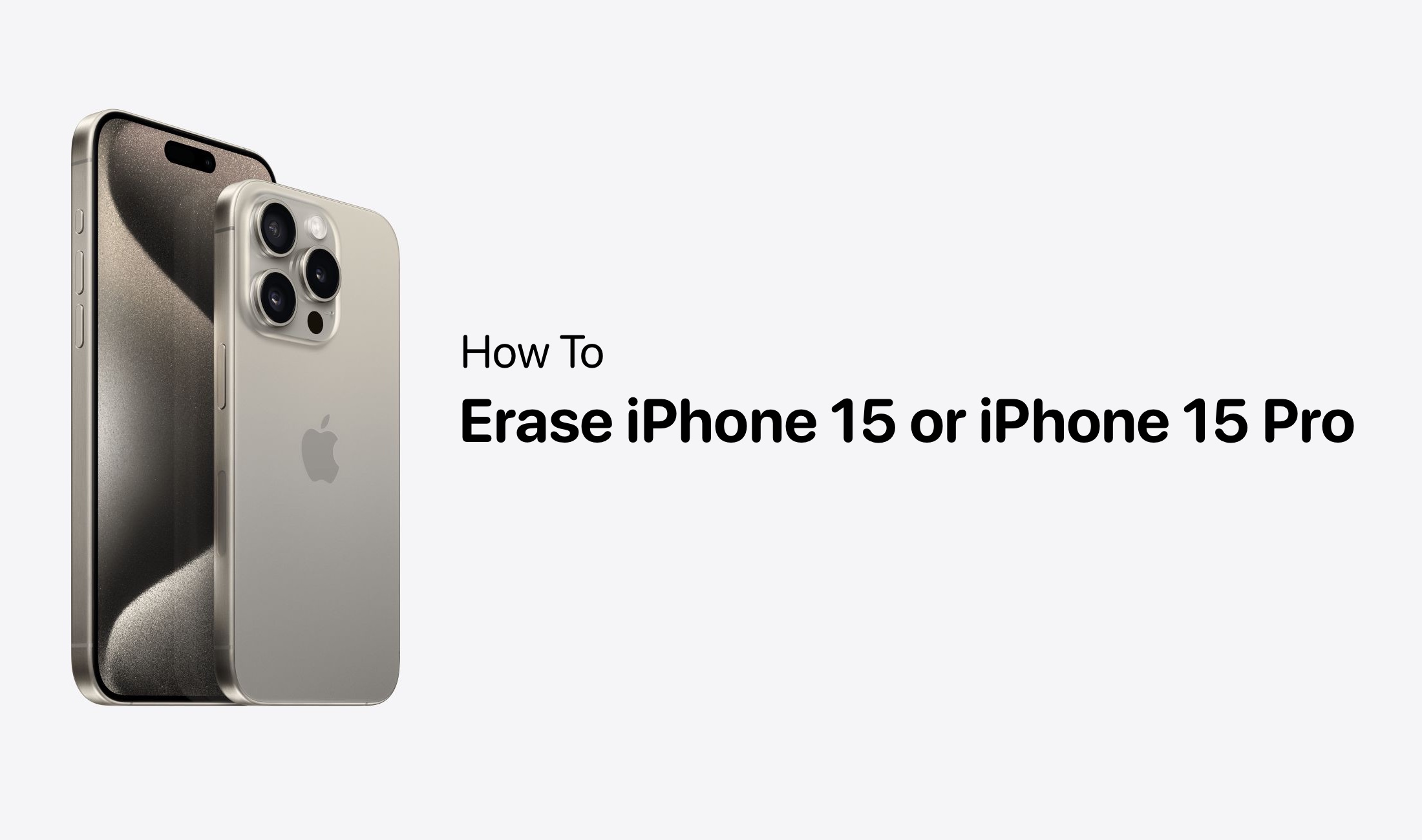 How To Factory Reset Or Erase iPhone 15 And iPhone 15 Pro
In this guide, we will show you how you can factory reset or erase your iPhone 15 or iPhone 15 Pro. After you have erased your iPhone 15, your data and settings will be permanently removed from the device, after which it can be set up by another user.
You should Factory Reset or Erase your iPhone if you plan on selling it, giving it away, or trading it. Remember, erasing an iPhone is an irreversible step so make sure you back up all of your data before performing the steps below.
When it comes to erasing iPhone 15, there are two easy methods that you can follow. We will tell you about both of these steps in this tutorial.
Before you begin with the erase process make sure to perform these steps.
Create an up-to-date backup of your data using iCloud Backup or Computer backup.
Make sure you remember your iPhone 15's passcode as you will be required to enter it.
Make sure you remember the Apple ID password for the account that was used to set up the device.
If you want to transfer your iPhone's data to another iPhone, make sure you do it first before using these steps to Erase your iPhone.
You can use these steps to erase an iPhone 15, iPhone 15 Plus, iPhone 15 Pro, and iPhone 15 Pro Max running iOS 17 or later.
Method 1: Erase or Factory Reset iPhone 15 On the iPhone
You can erase or factory reset iPhone 15 or iPhone 15 Pro right from your iPhone without computer. Just follow the steps below.
Step 1. Open Settings and go to General.
Step 2. On the General page tap on Transfer or Reset iPhone.
Step 3. On the next screen tap on Erase All Content and Settings option and then tap on Continue.
Step 4. Enter your iPhone's Passcode and follow rest of the on-screen instructions.
Method 2: Erase iPhone 15 with your computer
You can use your computer in order to erase or factory reset iPhone 15. Follow the steps below.
If you are on Windows, then make sure you download iTunes first.
Step 1. Using a USB-C cable connect your iPhone 15 to the computer.
Step 2. Turn on your iPhone and open Finder or iTunes.
Step 3. Click on the iPhone button from the Finder Sidebar and then select General option from the top.
Step 4. Finally click on the Restore iPhone button.
There you have it folks, this is how you can erase or factory reset iPhone 15 and iPhone 15 Pro. If you have any questions, then let us know in the comments below.