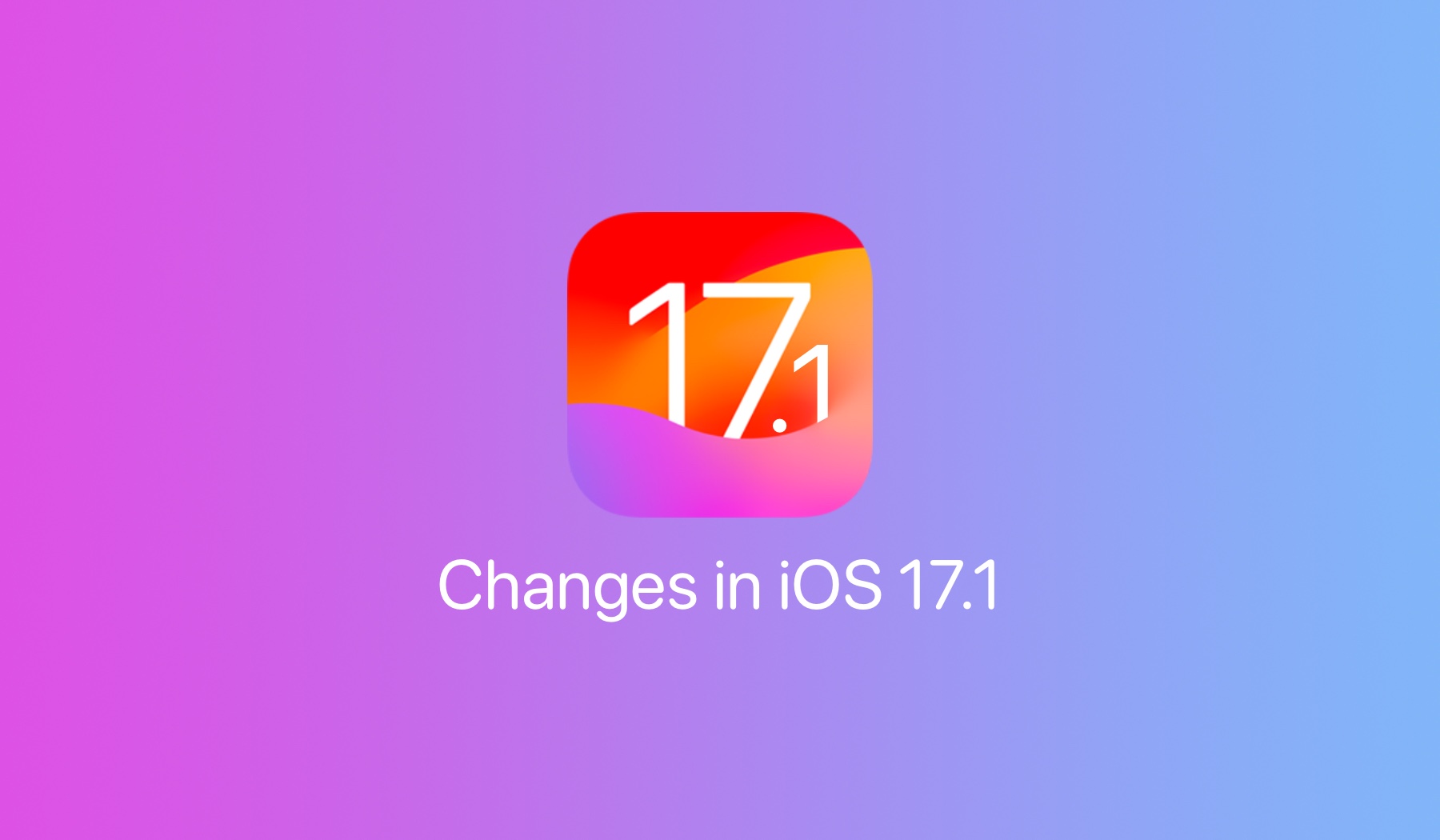 Here's What's Changed In iOS 17.1 And iPadOS 17.1 Updates
As Apple's iOS 17.1 and iPadOS 17.1 are about to get released here is a complete rundown of all the new features and changes that have been introduced with these updates.
iOS 17.1 is a big update as Apple has brought new features, performance tweaks, and bug fixes in this release. Many of the iOS 17 features that were announced during WWDC 2023 but weren't part of the iOS 17.0 release have also been added to iOS 17.1.
Here we have highlighted all of the big and small changes that have been added with iOS 17.1 and iPadOS 17.1.
Changes in iOS 17.1 and iPadOS 17.1
AirDrop over the Cellular Internet
With iOS 17.1 Apple is finally bringing the new feature that will allow users to make AirDrop transfers over the internet. Previously AirDrop transfers between iPhones relied on Wi-Fi and Bluetooth connections, which means the AirDrop transfer would get canceled as one of the users would move out of the range of these connections.
However, in iOS 17.1 AirDrop transfers will continue and will occur with the help of cellular data. After updating your device you have to enable AirDrop over cellular Internet feature.
More controls for the StandBy feature
With iOS 17.1 Apple is offering more control over iOS 17's StandBy feature to the user. Now users will be able to go to StandBy settings and choose when they want their iPhone's display to turn off when in StandBy mode. Their options include Automatically, After 20 Seconds, or Never.
Use any album for Photo Shuffle Feature
In iOS 17.1 users will finally be able to choose a specific album from their iPhone or iPad's Photos album for the Photo Shuffle wallpaper feature. Previously users could only choose to shuffle photos of people, albums, and pets as their device's wallpaper. However, now they are able to select a specific album, which could contain any type of image, and use them as wallpaper.
Apple has refined the way the Action button works when your iPhone 15 Pro or iPhone 15 Pro Max is in your pocket. Now iOS 17.1 takes advantage of the iPhone's proximity sensor to detect if the iPhone is in the user's pocket. When this happens, the device ignores accidental presses of the buttons and thus reduces the risk of actions getting triggered while your iPhone is in your pocket.
Apple Music changes
A number of new changes have been introduced for the Apple Music app in iOS 17.1. With this update, users will be able to favorite songs, albums, and playlists and see their favorites easily using the new filtering options.
A new library of artworks has been added, which can be used by the users to customize their playlists.
A new song suggestions feature has been added, that displays relevant songs to the user based on the playlist they are currently listening to.
Flashlight status bar indicator
A new flashlight indicator has been added for the dynamic island, which shows a flashlight icon whenever the flashlight is On. This feature was already available on iPhone 15 devices, and now iPhone 14 Pro users will also be able to take advantage of this feature.
Bug Fixes in iOS 17.1
Here are the bugs that Apple has fixed in the iOS 17.1 update.
Fixes an issue that should make the on-screen keyboard more responsive.
Solves the issue that caused purchased and custom ringtones to not appear in Settings.
Solves the issue that caused the Significant Location Privacy setting to reset when pairing with Apple Watch.
Fixes the bug that caused incoming callers to not show when the user is already on a call.
Fixes an issue with iPhones that caused display image persistence.
Optimizations for crash detection feature.
Home key is now supported by Matter locks.
Disclosure: iOSHacker may receive a commission if you purchase products through our affiliate links. For more visit our privacy policy page.