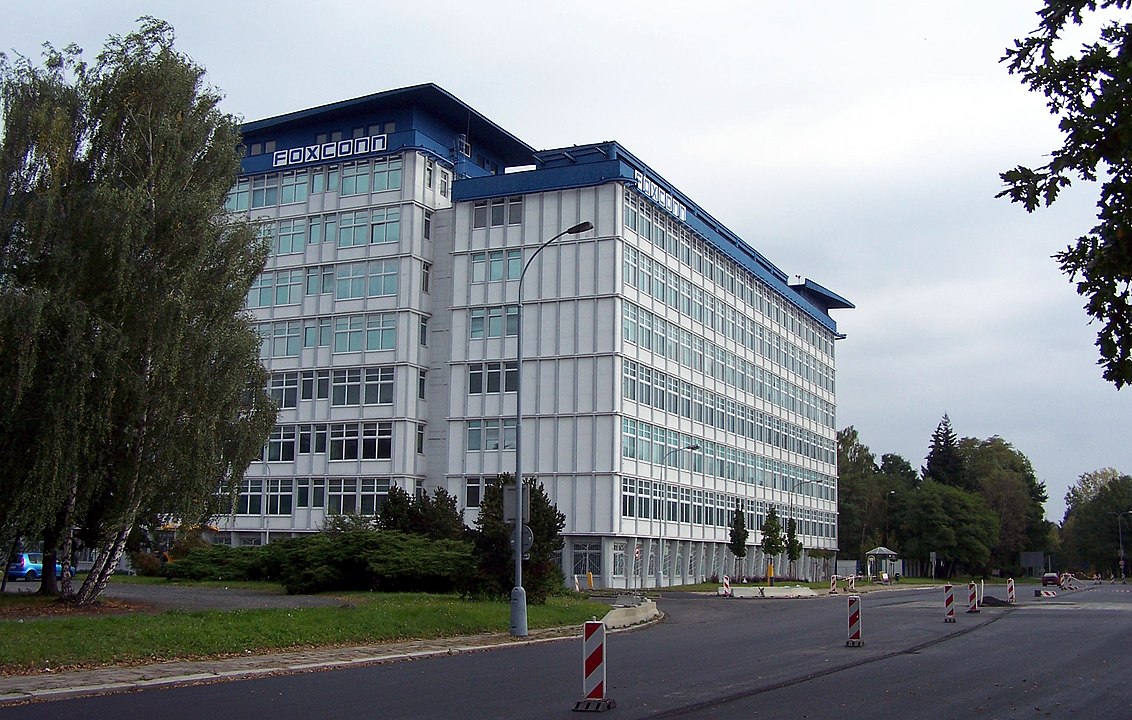 Foxconn says it plans to double investment and jobs in India by next year
Among Apple's most prominent suppliers, Taiwan HQed Foxconn has been accelerating its diversification from China-based production lines to India. Now, the electronics manufacturer is set to make even more substantial investments in the South-Asian country. V Lee, Foxconn's representative in India, conveyed these ambitious plans in a LinkedIn post, coinciding with Indian Prime Minister Narendra Modi's 73rd birthday.
In his birthday message to Prime Minister Modi, Lee highlighted Foxconn's commitment to India's growth. "Happy Birthday, Honourable PM. Under your leadership, Foxconn has grown smoothly and rapidly in India. We will work even harder to present you with a greater birthday gift next year, aiming for another doubling of employment, FDI, and business size in India," read Lee's post on Sunday.
This development is neither surprising, nor is it entirely new – in fact, Foxconn's expansion in India reflects a broader trend of companies relocating manufacturing operations from China to alternative Asian destinations. As geopolitical uncertainties persist, diversifying supply chains and reducing dependency on China have become strategic imperatives for many multinational corporations (such as Foxconn, Apple and a host of others). And India, with its rapidly growing economy, global geo-political clout and capacity to take on China, coupled with a massive pool of skilled engineering workforce, has presented itself as the perfect destination. Government too has been rolling out policies and incentives that offer lucrative options to global giants for setting up foundries and electronics manufacturing in India.
If Foxconn does manage to reach its goal, then it can inject a significant amount of foreign direct investment (FDI) into the Indian economy, which can stimulate economic growth and development. Additionally, doubling its workforce in India will lead to a substantial increase in job opportunities, which brings its own set of benefits. And Foxconn's investments can make India a more attractive destination for other tech manufacturers. As more companies follow suit, India could gain a competitive advantage in the global manufacturing landscape.
While Lee's statement does reflect Foxconn's ambitious aspirations, specific details regarding this expansion plan have not been disclosed. Foxconn, often referred to as one of Apple's primary suppliers, has already established a significant presence in Tamil Nadu, where its factory employs over 40,000 individuals. In July, the firm had pledged to invest a total of $194 million to set up a new facility in the Kancheepuram district of Tamil Nadu – soon after it had pulled out of a $19.5bn (£15.2bn) deal with Indian mining giant Vedanta to build a chip-making plant in the country.
Foxconn's investment in India isn't confined to traditional electronics manufacturing. The company is actively evaluating states in India, including Tamil Nadu, for its electric vehicle (EV) endeavors. Chairman Liu Young-way emphasized a diversified strategy, which encompasses consumer electronics and, in the coming year, key components for EVs.
Furthermore, last month, the state of Karnataka announced that the company would invest $600 million in two projects. These projects involve the production of casing components for iPhones and chip-making equipment (and Apple's first-ever Made-In-India iPhone 15 units are set to hit the shelves soon).