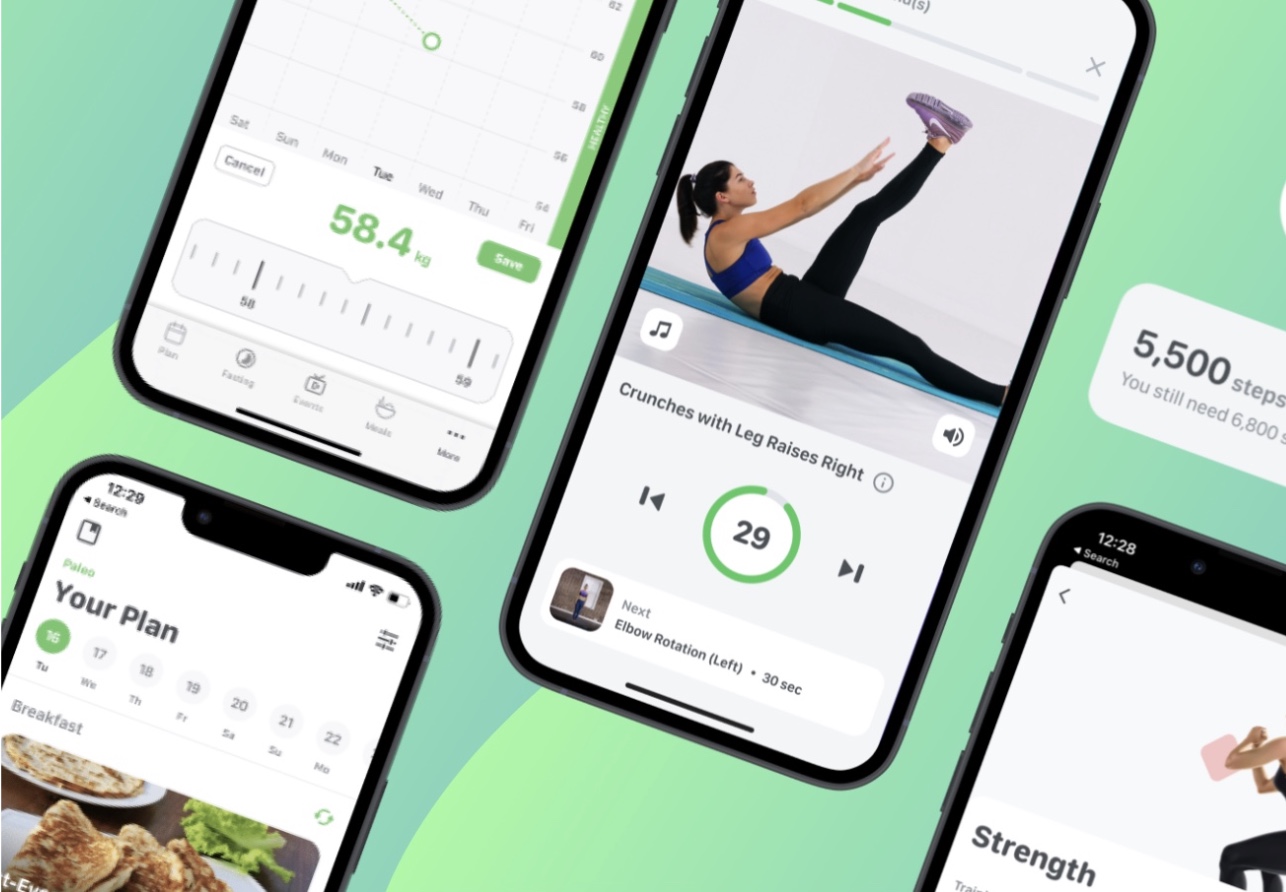 FitCoach: Your Personal Fitness Coach In The Palm Of Your Hand
In today's world, it can be hard to stay fit and active. Many of us spend a large chunk of our time in front of screens, which has resulted in bad postures and a lifestyle that is devoid of physical activity.
While digital devices that include the iPhone have contributed to a decline in our day-to-day physical activity, such devices can also be used to get fit. There are many apps out there that allow users to stay fit and work out right from the comfort of their homes.
FitCoach by Welltech
One such app, which we are going to review today is FitCoach by Welltech. Available on the App Store as well as on Google Play Store, this app provides users with a personalized fitness plan that is designed for each user's personal needs and fitness level.
FitCoach is one of the most comprehensive fitness coach apps out there. This app eliminates the need of hiring an expensive personal trainer or spend hours trying to figure out which workouts you should be performing at the gym or home.
This is a reliable app that is specifically designed to elevate your lifestyle and make you a fit person. The app is full of fitness-specific features that help you in living a more fulfilling life and reduce your health risks. You can use it to improve your overall health, build muscle, lose weight, stay active, and eat healthy.
The exercises in FitCoach app are designed by fitness professionals and methodologies. So they are not only safe to perform but they also help you in reaching your fitness goals in the best possible way.
Personalized Fitness Plan
Users can enter details like their desired schedule, muscle groups they want to target, body areas they want to work on, and available equipment. For example, you can choose if your goal is to lose weight, gain muscle or stay active. You can also select the body areas that you want to work for such as belly, buttocks, legs, and arms.
Using these details the app can automatically create a personalized fitness plan that will be tailored to meet the user's desired goals.
When you launch the FitCoach app you are greeted with the signup screen. As you are creating your account on the app you can choose your interests and your purpose of using the app.
Then in the next step, you can choose your 28-day challenge, in which you can choose whether you want to focus on Muscle Gain and Weight Loss. For your meal plan, you can specify if you want it to be based on:
A vegetarian diet
Vegan diet
Keto
Mediterranean diet
Here you can also choose your problem areas and body type. After a few more steps the app you get your personalized fitness plan.
The workouts
Fit Coach app gives you access to a wide range of workouts including Cardio, Strength, Stretching, Boxing, Pilates, HIIT, Yoga, Facelift, Walking, Fitness mix, Recovery, and more. You get access to a library of over 1000 at-home workouts, that help you in getting a specific area of your body fit.
Each workout is accompanied by guided workouts complete with step-by-step video tutorials, that are designed to make you feel like you are working with a personal fitness coach.
Motivation, Fasting, and weight tracking
Staying motivated and consistent is one of the most difficult things when working out at home. FitCoach app takes care of that as well by sending you motivating push notifications and reminders. These notifications help you in sticking to your desired fitness plan and staying on top of your fitness routine.
FitCoach app is packed with features that go beyond simple workout instructions. With this app, you also get access to a built-in Intermittent fasting tracker, that not only helps you in tracking your fasting routine but also gives you tips for fasting time. You also get useful tools like a weight tracker, meal plan and recipes, step tracker, and more.
The app works with Apple Watch and other fitness devices like Fitbit, allowing you to use them to track data like Steps, etc.
So should you download it?
So to conclude do we recommend the FitCoach app for achieving your fitness goals? The answer is absolutely yes. This is a great personal fitness coach app that is packed with amazing features that are carefully designed to guide you throughout your journey.
The personalized fitness plan, meal plans, motivational reminders, a wide range of exercises, built-in tools to track fasting and weight, step tracking, and more are all great features and make this app a must-download for anyone who is a fitness enthusiast as well as someone who is looking to get in shape.
FitCoach app can be downloaded from the App Store for free. In order to use the app you have to purchase a 1-month premium subscription that costs $19.99 per month. A 1-year premium subscription offers a better value for your buck, as it costs $59.99.