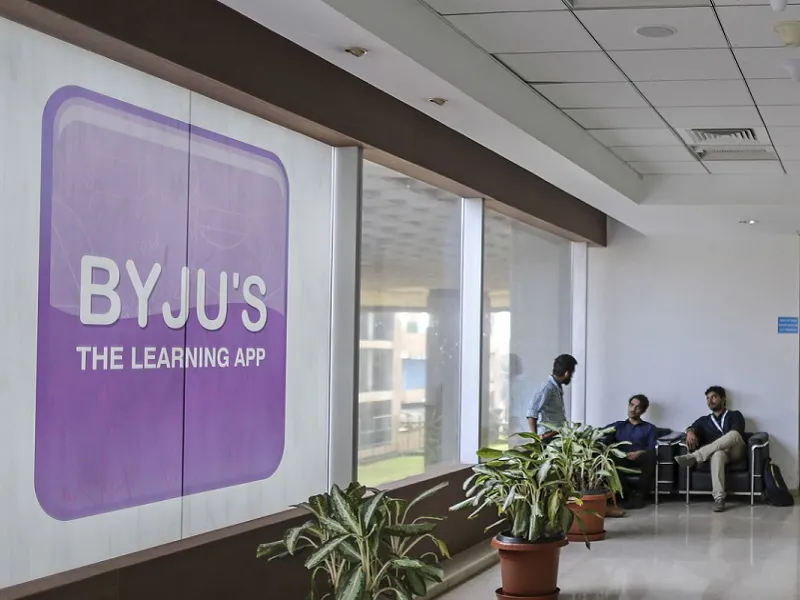 Deloitte resigns as Byju's auditor, three board members quit
Byju's governance troubles have taken a turn for the worse. Media reports have now stated, that Deloitte has quit as the auditor of Byju's, while three board members of the world's most-valued edtech startup tendered their resignations on Thursday.
The board members to have quit are GV Ravishankar of Peak XV Partners, Vivian Wu of the Chan Zuckerberg Initiative, and Russell Dreisenstock of Prosus. In an official statement, Byju's claimed that the quitting of Deloitte was a "planned transition," and denied that the resignations of the members of the board had taken place, saying that it was "entirely speculative." As per sources, the board members severed ties with the Indian startup and parted ways with it owing to differences with founder Byju Raveendran on key operational issues.
This development comes after Byju's faced criticism over its tardy financial reporting, which attracted global attention and scrutiny. These concerns prompted a closer examination of the company's financial practices and raised questions about transparency and corporate governance. Deloitte's decision to step down as the auditor is seen as a significant consequence of these previous reporting issues. It also raises concerns about the company's financial health and reporting practices – especially since the departure of a globally recognized auditing firm may erode investor confidence in Byju's and the overall perception of the startup's financial stability. BDO (MSKA & Associates) has been appointed as the edtech startup as its statutory auditor.
The resignation of three board members from Byju's, citing differences with founder Byju Raveendran on key operational issues, adds another layer of complexity to the situation and additional fuel to the fire. The departure of board members, who play a crucial role in strategic decision-making and governance, is always a serious issue, and this occurrence at Byju's raises questions about internal dynamics within the company.
Deloitte, in a letter to Byju's board on Thursday, informed that the financial statements of the company for the year ended March 31, 2022 were delayed long past the deadline (in the Annual General Meeting by September 30, 2022), and they had not received any responses on the "resolution of the audit report modifications in respect of the year ended March 31, 2021, status of the audit readiness of the financial statements and the underlying books and records for the year ended March 31, 2022 and we have not been able to commence the audit as on date." Deloitte was slated to audit Byju's until 2025, but now has quit with "immediate effect" mid-term.
"As a result, there will be significant impact on our ability to plan, design, perform and complete the audit in accordance with the applicable auditing standards. In view of the aforesaid, we are tendering our resignation as statutory auditors of the company with immediate effect," Deloitte added.