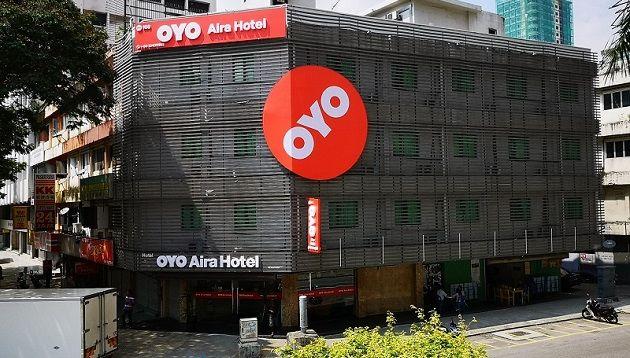 China's H World Group sells 0.15% stake in India's OYO in private market
In a strategic move, Chinese hospitality giant H World Group Ltd sold a stake of 0.15% stake in India's Oyo, fetching around ₹75 crore. This is on a fully diluted basis, and amounts to the sale of one crore equity shares in the Indian hospitality-tech firm to several UAE-based family offices and institutional investors in a series of transactions. This comes six years after it had acquired a stake in the Indian firm for $10Mn.
The development comes even as Oyo is brushing up its plans to go public via an IPO, and expects to go for public listing in October or November 2023 via the confidential route. It has already refiled its Draft Red Herring Prospectus (DRHP) with the Securities and Exchange Board of India (SEBI), and the original launch of its IPO had to be pushed back.
Oyo, founded in 2013 by Ritesh Agarwal, has quickly risen to become one of the world's largest hospitality chains, with a presence in numerous countries.
Today, the company operates on a franchise and lease model, partnering with budget hotels and transforming them into standardized accommodations. Its disruptive approach to the hospitality industry has led to rapid expansion and attracted the attention of numerous investors. And by providing affordable and standardized accommodations, Oyo has attracted and captured for itself a wide customer base. Much like its fellow firms in the hospitality sector, it was hit hard by the pandemic, even though it has tried to recuperate its losses since then.
The sale of the shares ensures that H World, which was formerly known as China Lodging, dilutes one-fifth of its holding in Oyo and 19% of its total stake in the firm. Ahead of the sale, H World had a holding of 0.78% in Oravel Stays Limited – the parent company of Oyo – via one of its numerous subsidiaries. Now, the NASDAQ-listed H World Group is left with a 0.63% stake in Oyo.
A report by The Economic Times informs that the sale of the stake – which were done in multiple tranches primarily over the previous year – ensures that H World Group had a return of 500%, and its residual stake is valued at over ₹300 crores. The report adds that this implies that Oyo – a well-known player in the Indian hospitality sector – is valued at $6.5 billion.