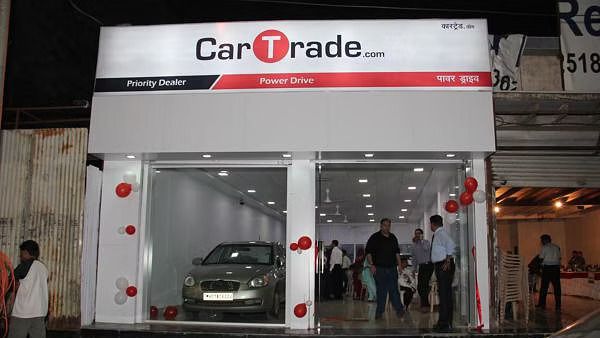 CarTrade Tech to acquire OLX India's auto business in $70Mn deal
Popular online used cars platform CarTrade Tech is set to acquire the auto sales business of online marketplace OLX India. CarTrade, in a stock exchange filing, informed that it has entered into a share purchase agreement with Sobek Auto India Private Limited and its holding company OLX India BV, and is set to acquire a stake of 100% in Sobek for a total of ₹537.43 crore.
The amount will be paid entirely in cash, and will be paid once the acquisition is completed, expected in around 20-3 days. This development comes after OLX announced that it will be laying off 15% of its workforce owing to poor overall business environment. It also comes after the popular online marketplace shut down its automotive business unit OLX Autos in a few regions, including Argentina and Mexico.
For now, the acquisition is subject to the completion of certain conditions and on the terms and conditions agreed between the parties in the share purchase agreement. According to CarTrade's filings with the BSE and the NSE, Sobek Auto India Private Limited has an authorised share capital of ₹77,000,000, paid-up capital of ₹38,407,530, and reported a turnover of ₹1,11,040 lakhs in FY2021-22.
The acquisition of OLX India's auto sales business by CarTrade is set to expand its market reach and customer base significantly. With the addition of OLX India's auto sales segment, CarTrade Tech gains access to a larger pool of users, enhancing its position as a leading online platform for buying and selling vehicles in India. Furthermore, with this increased market presence, the acquisition provides CarTrade Tech with an opportunity to leverage OLX India's established brand and technology. By acquiring the intellectual property rights and brands associated with OLX India's auto sales business, CarTrade Tech can strengthen its competitive advantage and accelerate its digital innovation capabilities.
For OLX India, the divestment of its auto sales business allows the company to focus on its core classifieds and other verticals. By offloading this segment to CarTrade Tech, OLX India can streamline its operations and concentrate on areas of strategic importance, potentially leading to further growth and expansion in its remaining business segments, at a time of tough economic conditions and a funding crunch.
CarTrade's scrip on BSE dropped by 1.8% on Monday to close at ₹486.30, and its shares are currently priced at ₹554.09/share. Sobek currently runs its automotive digital platform alongside its classifieds internet business (which it had acquired last month from OLX India Private Limited). As part of the acquisition, Sobek has entered into an intellectual property license agreement, as well as a transitional support agreement, for the use of certain brands and technology.