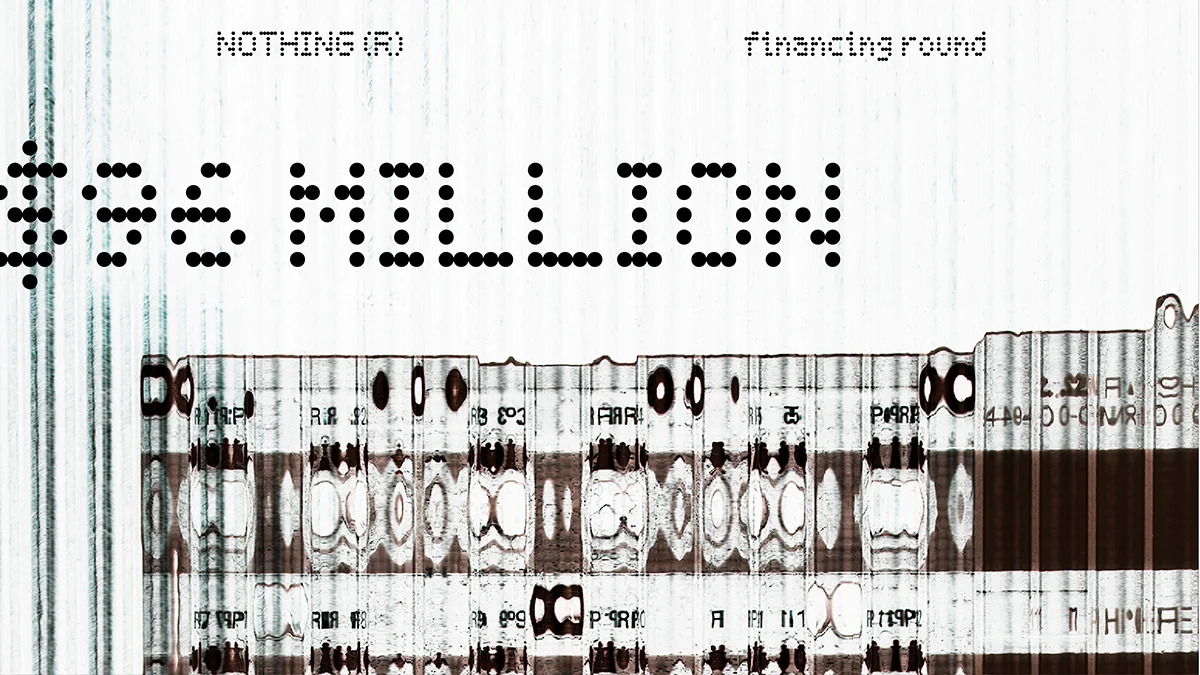 Carl Pei's 'Nothing' gets $96Mn ahead of Phone (2) launch
Carl Pei's Nothing – the London-based consumer tech brand founded by former OnePlus head – has now secured a massive 'something' — an investment of $96 million, propelling it forward for upcoming launches. The fundraising was led by Highland Europe, and included the participation of its existing investors GV (Google Ventures), EQT Ventures and C Capital, alongside house music supergroup Swedish House Mafia.
With the latest funding round – which is the biggest raised by the company so far – Nothing has raised a total of $250 million to date. It also comes after it closed a Series B funding round in march 2022, wherein it raised $70 million. The proceeds from the recent fundraising round will be deployed towards the scaling up of its product and technology portfolio.
Smartphone sales have been witnessing a decline in recent years as the market becomes increasingly saturated. In markets such as the US, most consumers already own smartphones, resulting in a decreased demand for new devices. To add to this, the ongoing tough macro-economic climate continues to have an adverse impact upon the purchasing power and consumer sentiment. Uncertain economic conditions, coupled with limited disposable income, have made consumers more cautious about investing in expensive smartphones, leading to a decline in overall sales.
Amidst these challenges, Nothing aims to breathe new life into the smartphone industry by introducing innovative and compelling devices. Led by Carl Pei, who co-founded OnePlus, and made Android a genuine competitor to the intuitiveness of iOS, Pei is once again positioning Nothing as a disruptive player in the market. Nothing's philosophy revolves around minimalistic design, seamless integration, and a focus on user experience. As Phone (2) prepares to hit the market, the future holds promise for Nothing.
The funding round also comes a few weeks ahead of the launch of Nothing's newest offering, the successor to the popular "Phone" smartphone. The Phone (1) has already won accolades and recognition in the tech sector since its launch, and the new Phone device is slated to be launched on July 11. Nothing notes that the Phone (2) will be offered in the US market and will come with a lower carbon footprint than its predecessor.
Carl Pei, in an official statement, announced that they had sold over 1.5 million devices across the globe in just over two years – including 800,000 handsets and the Phone (1) that went on sale in July 2022. TechCrunch reports that Nothing made $200 million in revenues in the past year, and is already on track to make even more this year. This is an impressive performance, especially at a time when firms are facing difficulties in raising massive amounts of funds.
"We are thrilled to be partnering with Carl and his team, who share our vision of bridging technology with the younger generation," Tony Zappalà, Partner at Highland Europe, commented on the matter. "In an industry as challenging as this, it has been quite some time since a new company of this scale and ambition has reached this stage, given the difficulty and complexity of surviving in such a competitive environment. We firmly believe that Nothing has something truly distinctive to offer, coupled with an exceptional team. We are enthusiastic about supporting Nothing as they take on the consumer tech giants and challenge the prevailing norms."