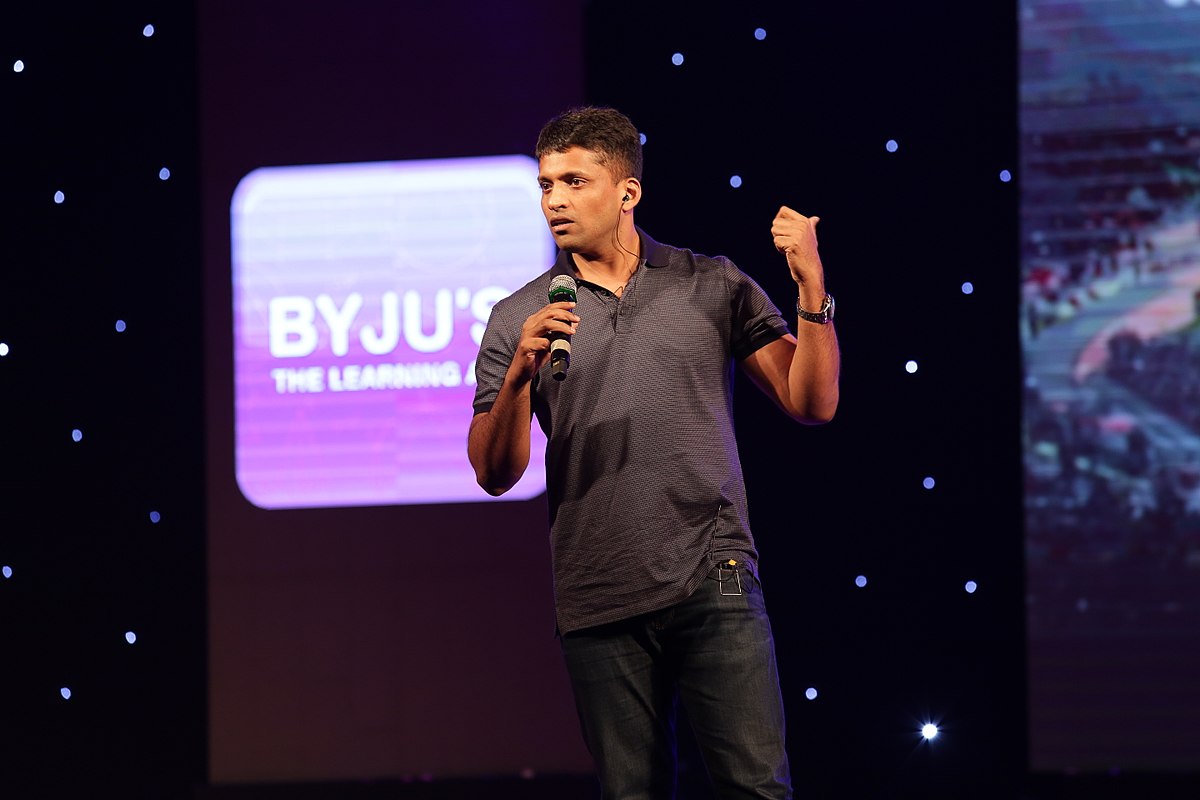 Byju's Byju Raveendran addresses crisis at employee townhall, assures strong comeback
Edtech major Byju's is not having the best of times right now, and Byju Raveendran is now seeking to portray a strong image during its tough times, at least internally. In a townhall on Thursday – the first since the resignation of several board members and the auditor – the Byju's CEO acknowledged the challenging phase, while simultaneously expressing confidence in the company's resilience and outlined plans for financial stability.
For those who need a refresher, three board members at the world's most-valued edtech startup parted ways with the company and handed in their resignations. GV Ravishankar of Peak XV Partners, Vivian Wu of the Chan Zuckerberg Initiative, and Russell Dreisenstock of Prosus are the resignations that happened. Media reports suggest that they severed ties with Byju's and parted ways with it due to differences with Byju Raveendran on key operational issues.
To make things worse, Byju's also lost Deloitte – its auditor – for failing to provide its financial statements in a timely manner. Deloitte announced that it made its decision after the edtech startup did not provide its financial statements for the year ended March 31, 2022, even though the deadline (in the Annual General Meeting by September 30, 2022) had long passed. Deloitte did not receive any responses from the company at that time, which resulted in a "significant impact on our ability to plan, design, perform and complete the audit in accordance with the applicable auditing standards." Later, Byju's reportedly agreed to file the audited earnings for the previous year by September 2022, and the results of this year's performance by December.
Coming back to the townhall, Raveendran noted, "Last 12 months we have been struggling. But edtech will stay forever, and we are the pioneers. We are in the correct space." He also assured employees that "the situation is not as bad as what appears in the media" and urged the team to "rise above the noise." The townhall also comes amidst Byju's attempt to raise another $1Bn in order to sidestep existing shareholders. That, when Prosus, one of its largest backers, marked down valuation of its stake, valuing the once $22Bn Byju's at a mere $5.1Bn.
"He said Deloitte's resignation was at a mutually agreed common ground where they (Deloitte) were not able to complete the reports for which they had to get a new auditor. He cleared very much that the board members' resignation has nothing to do with Deloitte, it is only a difference in opinion and that he is getting new members to constitute the board. He also said the resigned members will continue to work with BYJU'S because they still hold a good part of the company," an employee present at the town hall said.
To address the company's financial situation, Raveendran stated that Byju's is actively engaged in discussions with investors for a new round of equity fundraising. By seeking additional investment, the company aims to secure the necessary capital to weather the crisis and sustain its growth trajectory. As per media reports, the edtech firm is in discussions with prospective shareholders to raise as much as $1 billion in a fresh round of equity funding. It is likely that a part of this funding will go towards paying down the term loan of $1.2 billion that Byju's is current involved in a legal tussle over. Should the fundraising round fail to materialize, Byju's will have little choice but to explore alternate measures, including the liquidation of non-core assets to generate capital.