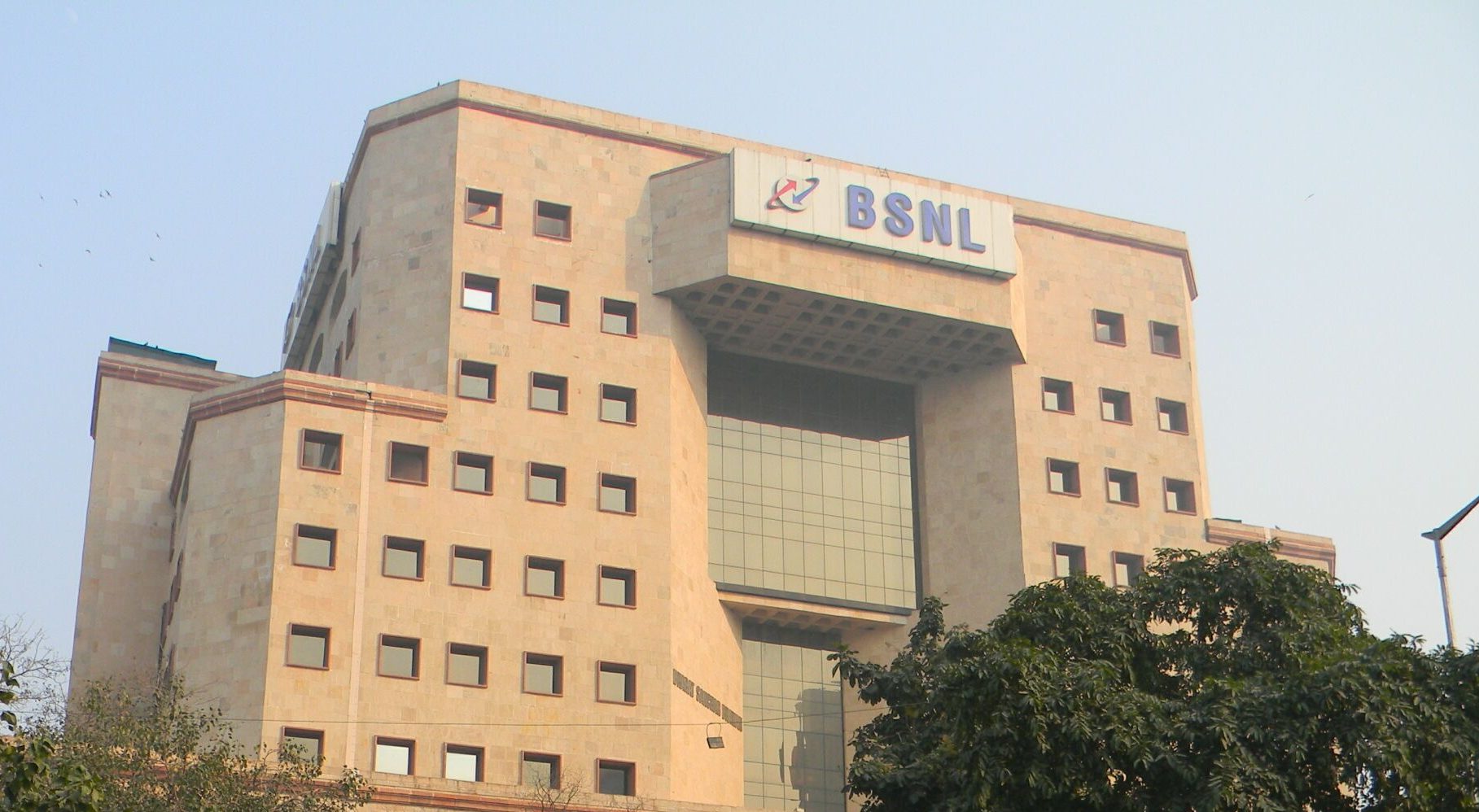 BSNL, India's state-owned telecom, receives nearly $11 Bn bailout to upgrade tech, roll out 4G & 5G
In a significant move that would challenge the Jio-Airtel duopoly in India's telecom sector, the Union Cabinet has given its approval for a massive revival package for Bharat Sanchar Nigam Ltd (BSNL), the state-owned telecom operator. The revival package aims to enable BSNL to deploy 4G and 5G services, allowing it to compete with private players who currently dominate the market.
In an official statement, the Cabinet noted that the package would enable BSNL to "emerge as a stable telecom service provider focused on providing connectivity to remotest parts of India." The total size of the package is ₹89,047 crores ($10.79 billion), which includes the allotment of 4G/5G spectrum for the company through equity infusion.
This also marks the latest development of BSNL receiving a revival package from the government – the first instance was four years ago (at that time, the the government approved the revival package worth ₹69,000 crores). And then last year, a second revival package worth ₹1.64 lakh crores was approved. That package comprised of a cash component worth ₹43,964 crores and a non-cash component worth ₹1.2 lakh crores spread over a duration of 4 years.
There was a time when BSNL was by far, the largest player in the Indian telecom space. Those days are behind it, and the state-owned BSNL has faced challenges in recent years due to the rapid growth of private telecom operators, such as Reliance's Jio, Bharti Airtel, and Vi – all of whom have already rolled out 4G services at affordable prices. The approved revival package provides a much-needed lifeline for BSNL – by injecting substantial funds into BSNL's revival, it enables the company to upgrade its existing infrastructure and compete on a level playing field. With access to 4G and 5G spectrum, BSNL can also offer high-speed internet and advanced services to its customers, positioning itself as a formidable player in the market once again.
Speaking more about the spectrum, BSNL has been allotted four spectrum bands – 700 MHz, 3,300 MHz, 26 GHz, and 2,500 MHz. These bands are worth ₹46,338.60 crores, ₹26,184.20 crores, ₹6,564.93 crores, and ₹9,428.20 crores respectively.
The approval of the revival package for BSNL is expected to foster healthy competition in the telecom market, benefiting consumers and driving innovation in the long run. With BSNL's upgraded capabilities, private operators will face increased competition, compelling them to enhance their services, expand network coverage, and offer competitive pricing. Eventually, this may lead to the bridging of the digital divide in the world's second-largest internet market, particularly in the rural and remote areas of the country.
As a state-owned operator, BSNL has a crucial role to play in ensuring affordable and reliable telecom services reach underserved regions. The deployment of 4G and 5G spectrum by BSNL will enable faster internet speeds, enhanced connectivity, and access to digital services, empowering rural communities and fostering digital inclusion.
With the revival package, the authorized capital of BSNL will also be increased from ₹1,50,000 crores to ₹2,10,000 crores, and the company will be able to provide 4G and 5G services on a pan-India scale. The official statement by the Cabinet went on to elaborate that BSNL will now also be able to provide 4G coverage in rural and uncovered villages under various connectivity projects, as well as Fixed Wireless Access (FWA) services for high-speed internet and services or spectrum for Captive Non-Public Network (CNPN).